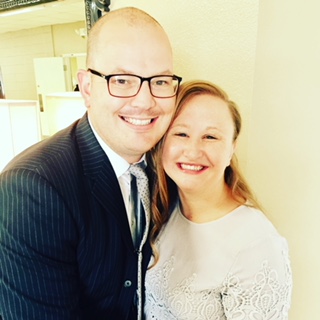 Hi! My name is Hannah Austin, and I am the school counselor at NDLE. I am blessed to serve the students at this wonderful school.
I was raised in South Louisiana in a small town called Elton, Louisiana. After high school, I received my bachelor's degree & teacher certification from McNeese State University. After several years, I begin to pursue my masters degree in school counseling. I graduated with my masters degree in School Counseling from Lamar State University in May 2017.
I am married to my husband Benjamin Austin. We have been married for 12 years. We have three beautiful children, Sawyer, Bentley, and Ella. We also serve as student pastors at our local church in Shreveport, Louisiana.
My desire to be a school counselor was because I had an amazing school counselor when I was in elementary school. During a difficult time in my life, she provided so much support for me and helped me to be successful despite the hard times I was facing. I will never forget her, and I hope that I can be that person for someone else during a time where they need someone to be there the most.
As the school counselor of NDLE, that it what I will strive to do daily.