Next week is Red Ribbon Week @ NDHS! See below for dress up day themes. Uniform bottoms and proper shoes must be worn each day. No Crocs permitted.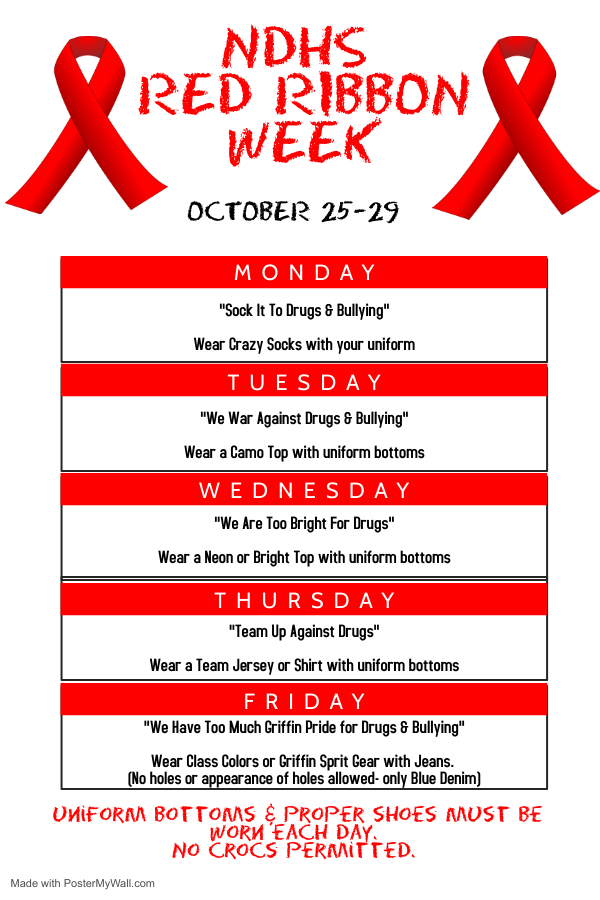 Attention Seniors! Thursday, Oct. 28, from 5-7pm, NDHS will host FAFSA Frenzy. See the image for details.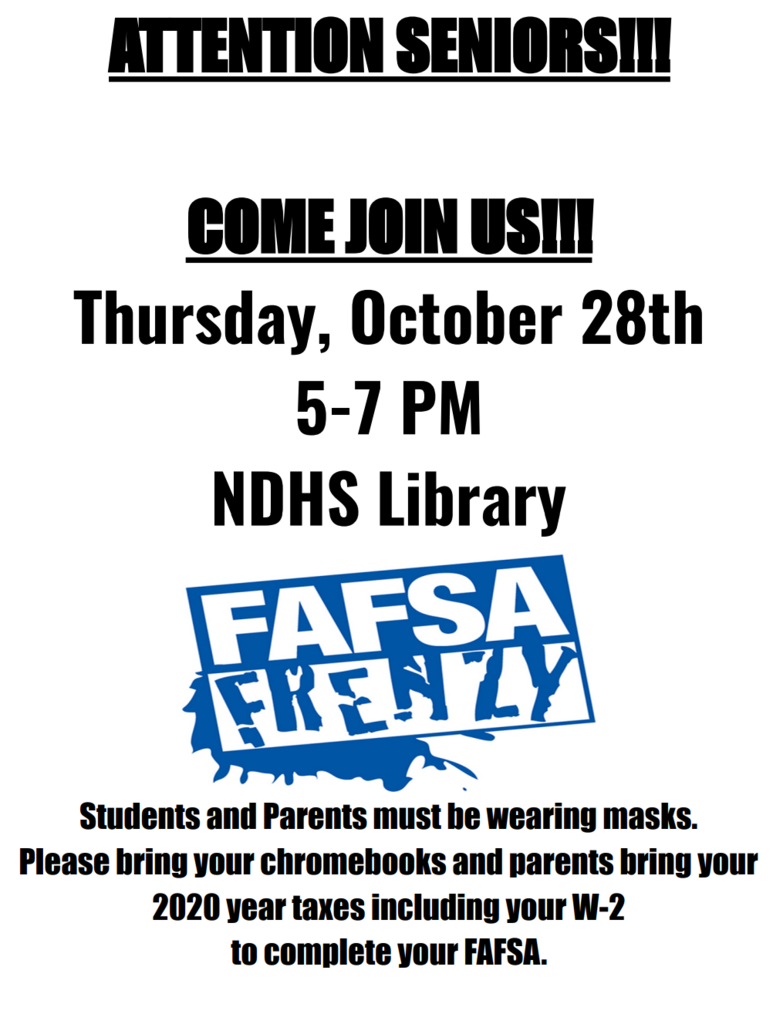 Next week is Red Ribbon Week @ NDHS! See below for dress up day themes. Uniform bottoms and proper shoes must be worn each day. No Crocs permitted.

Make up pictures and club pictures are Tuesday (10/19/21) for all grades and faculty. Dress is spirit shirt and school pants.

Today's Homecoming Parade will begin at 9:30!

Congratulations to NDHS students that certified today in CIW IBA! Way to go Ms. Ward!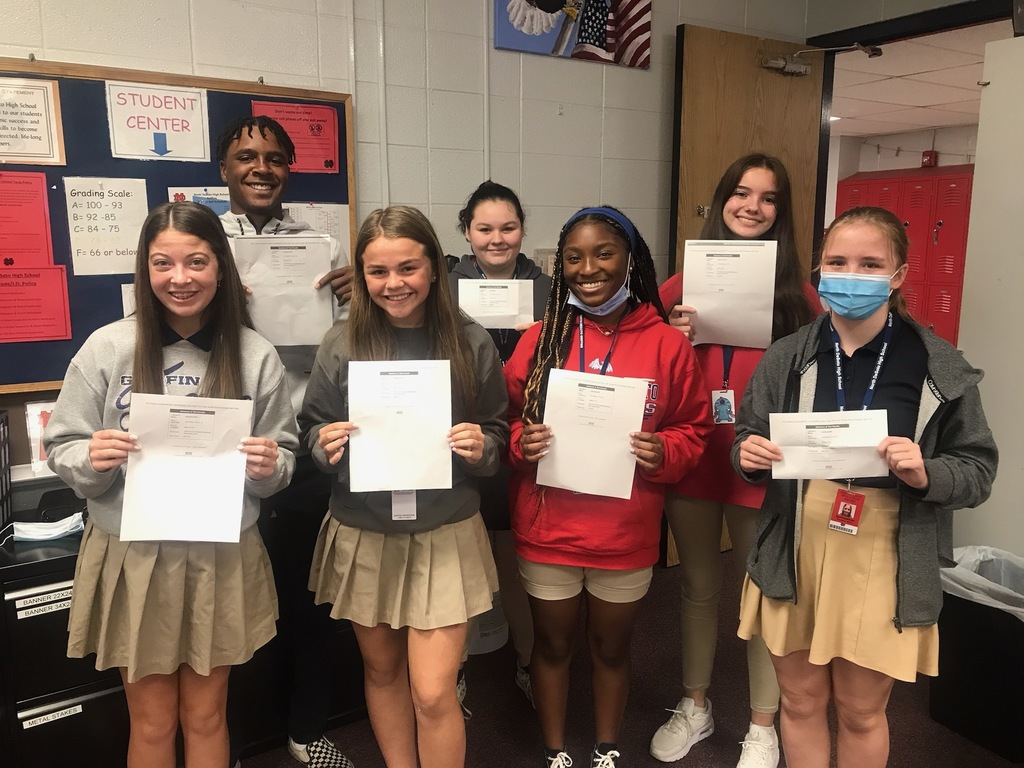 NDHS welcomed Northwestern State University to campus Tuesday to visit with seniors about opportunities at NSU. The recruiters answered questions and helped students with the application process. It was a great visit!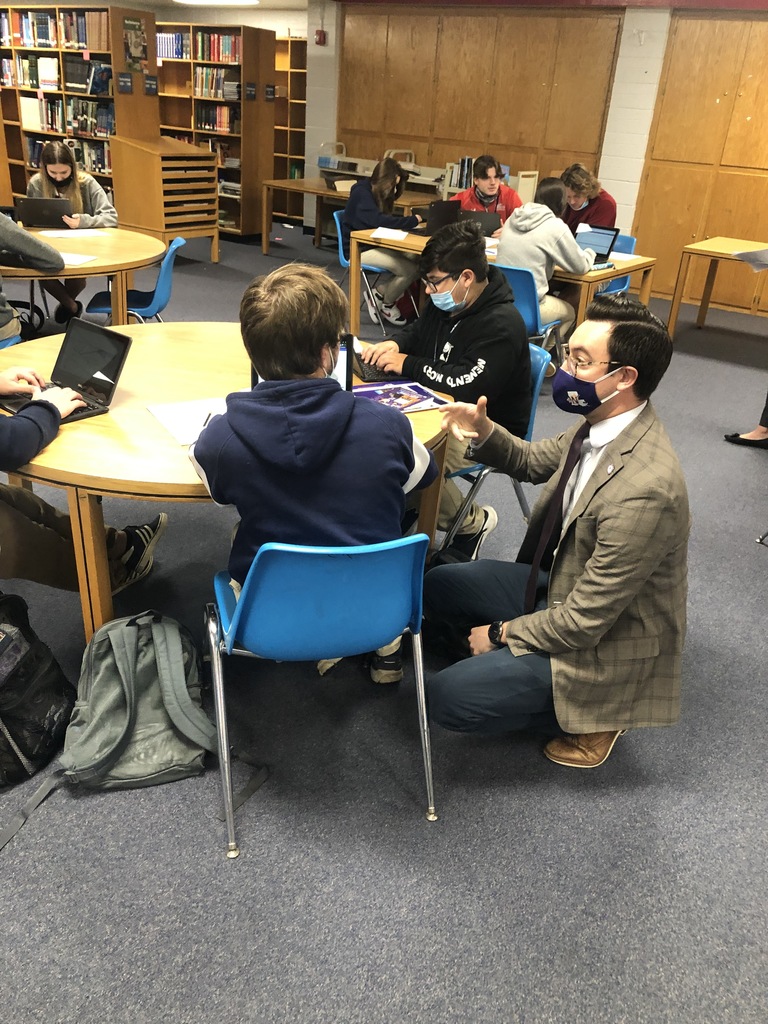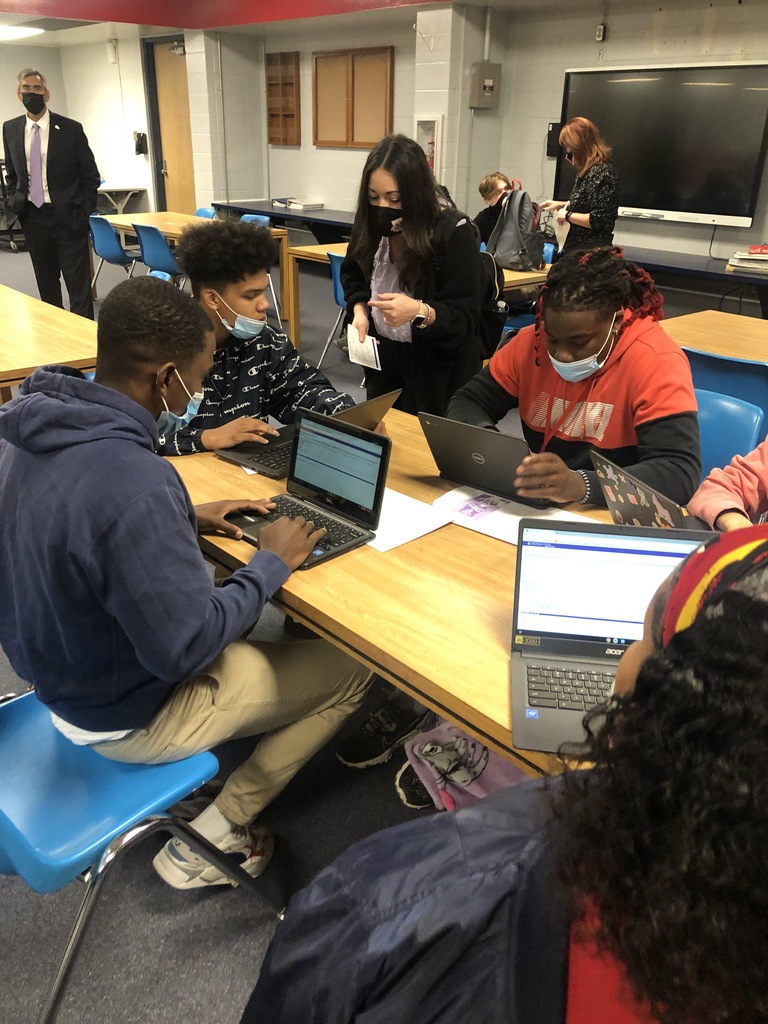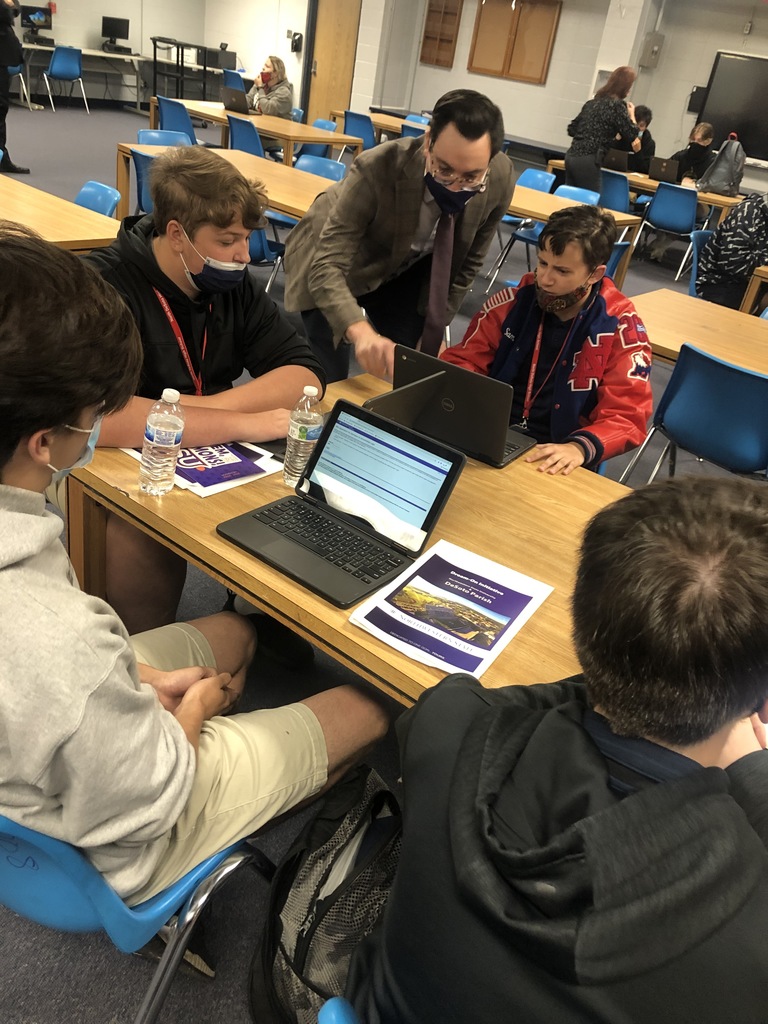 Congratulations to Kenli! She competed this summer at the National 4-H Shooting Sports Competition in Grand Isle, Nebraska where she placed 1st in Silhouette. She was also on the Team LA that placed 1st and 5th in CMP and Team LA placed 1st and 2nd overall in the Nation with Team Louisiana being 1st place.

NDHS Teachers have fun today supporting their college of choice today.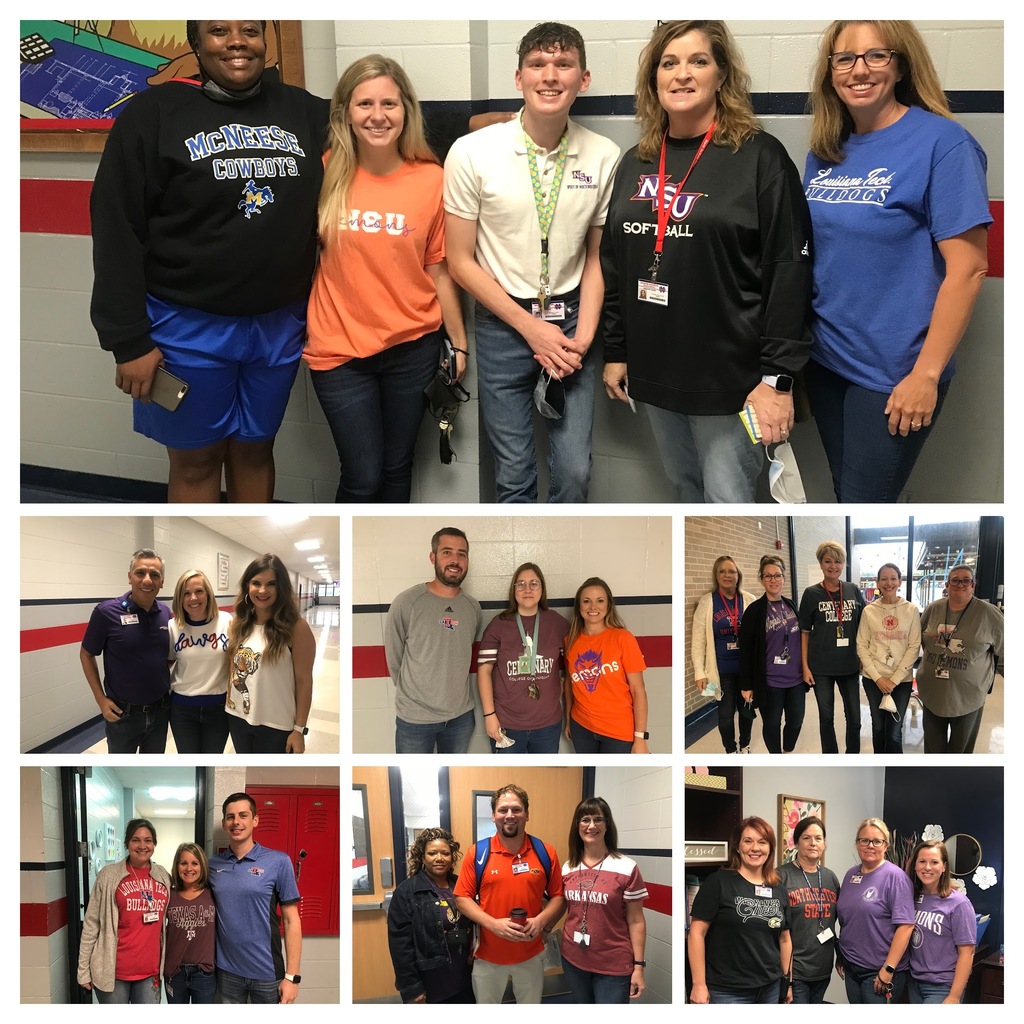 NDHS is hosting a blood drive on Thursday, Oct. 14th. For info & to sign up please go to the NDHS webpage & click on the blood drive button. You must be 16 years or older to donate & must have a signed parent permission slip. Permission slips are available on the webpage & in the front office.
https://bit.ly/ndhsblooddrive101421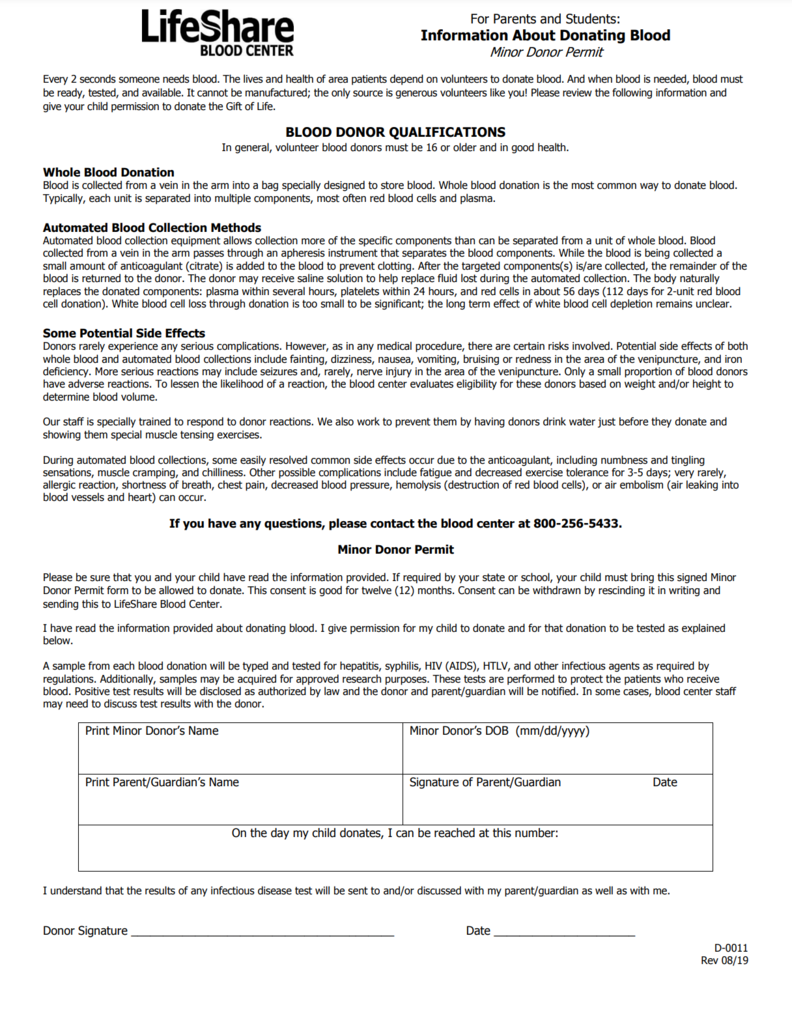 Congratulations to the Griffin Band. They competed in the Parkway competition today and cam in 5th place overall!

Cross country had a great meet today at Benton. We had a 12th place finisher and a personal best.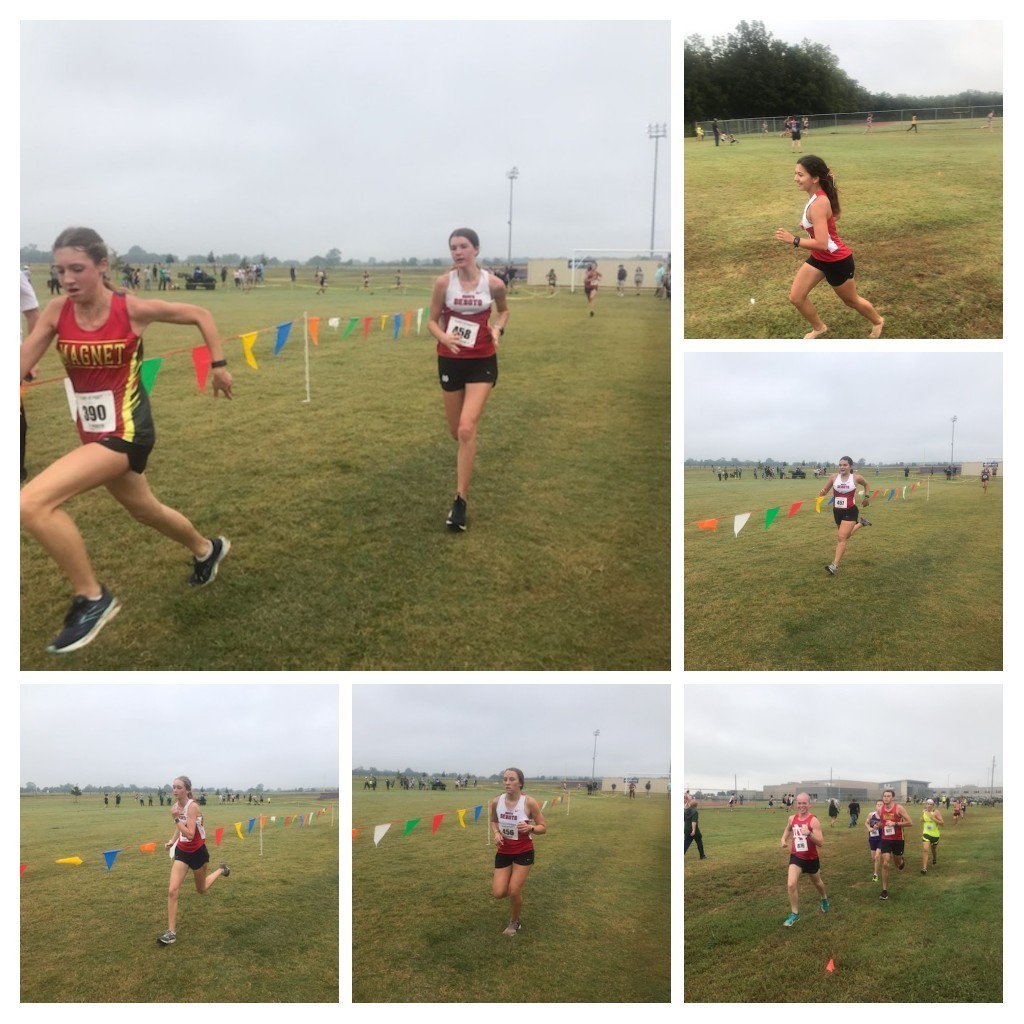 NDHS early morning leadership team meeting. Leadership team met before SPT Meetings to discuss coaching techniques for analyzing student work.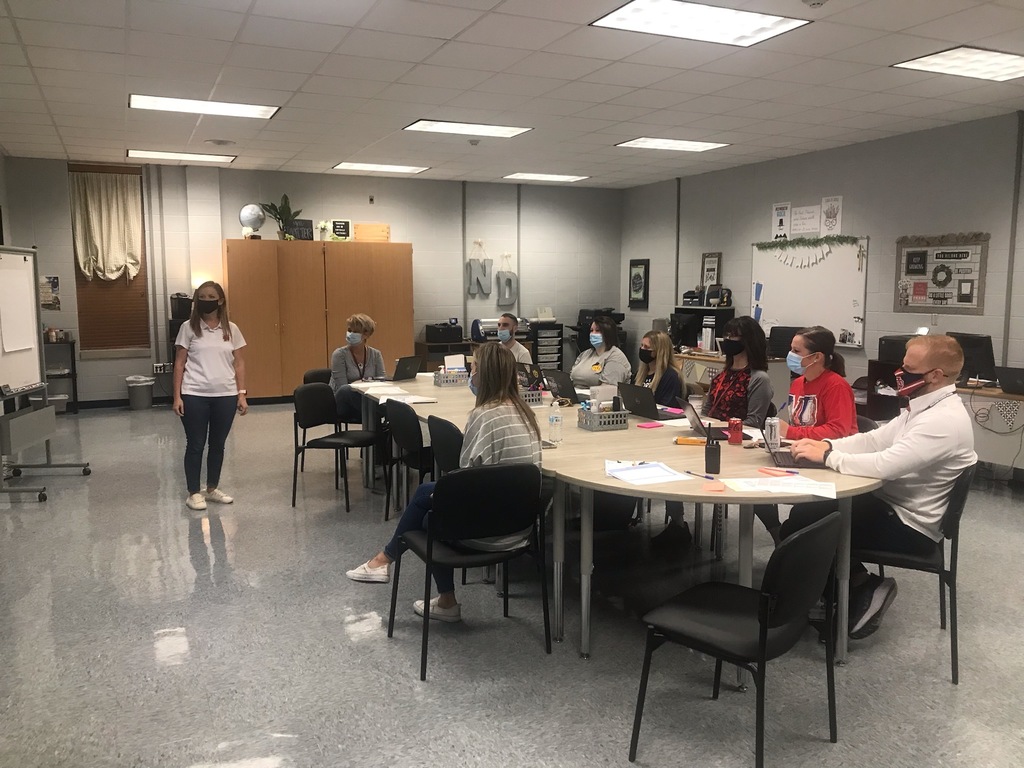 Due to the weather forecast tomorrow, we will postpone the parade to October 15th. We want to give the entrees time to reschedule cars, balloons, decorations, etc. On the 15th, we will have the parade, pep rally, and the court presentation at halftime of the game.

NDHS would like to express their appreciation to Marine Lance Corporal Gage Nichols - North Desoto High School Class of 2018. Gage has been deployed on the ship, Iwo Jima, since February when he received orders to deploy to Kabul, Afghanistan on August 12th. His 1st Battalion, 8th Marines were the first on the ground at the airport, keeping the vital lifeline open for vulnerable Afghans attempting to flee and any U.S. citizens who remained in the country. He was in the last battalion to leave the airport on August 30th. Gage is currently stationed at Camp Lejeune in Jacksonville, North Carolina. He joined the Griffins Friday in the coin toss for the game against Sterlington. NDHS appreciates his service.

There has been an update to NDHS's Homecoming Week schedule.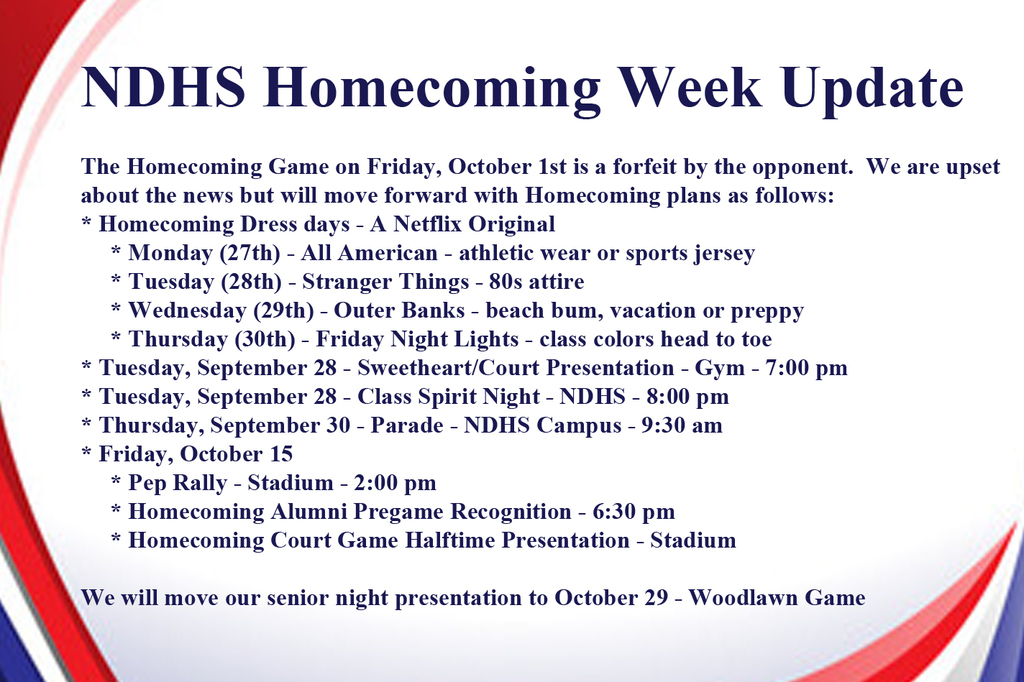 Congratulations to Ms. Emilie King - 2021 NDHS Teacher of the Year!!

Attention all NDHS Alumni! We want to honor & include y'all in this year's Homecoming festivities. Complete the Form below and share with other alumni to help us organize our events. Registration Form:
https://bit.ly/3ArWkNo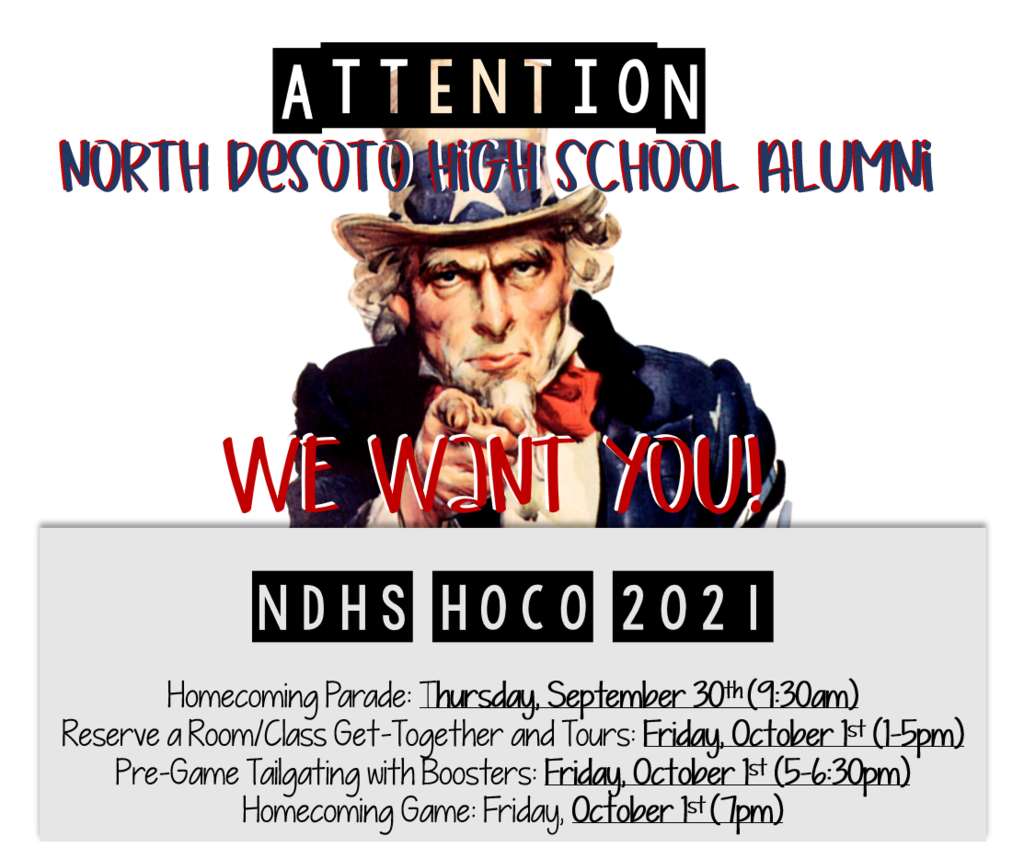 NDHS Wrestling presents Daddy Duals on October 7th @ 7pm in the NDHS Gym! Tickets are $5 and can be purchased at the door or through any NDHS wrestler.