Students in DeSoto Parish are out of school tomorrow! Lower students will be dismissed beginning at 10:45 AM. High school will load afterwards then buses will travel to Middle. Everyone have a safe, fun-filled summer! We'll see you in August.

Mrs. Langford's WIN Book Club collected over 700 books. They donated the books to the Providence House. Middle Griffins lead, learn, and serve. It's always a great day to be a Griffin!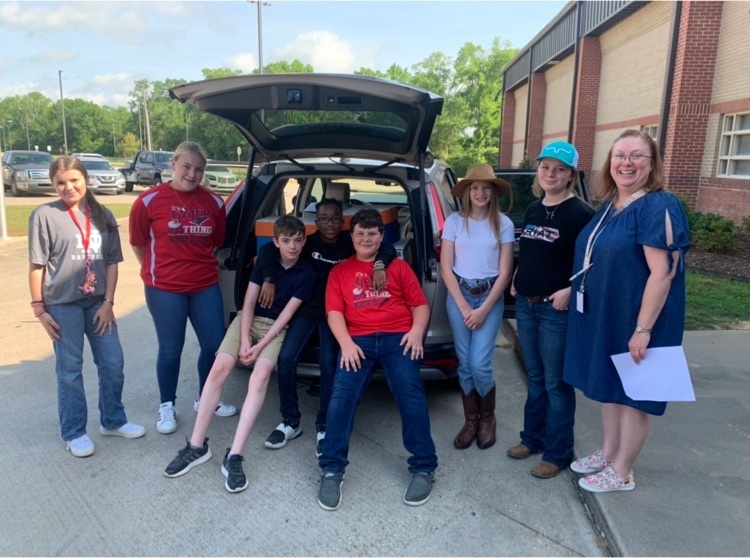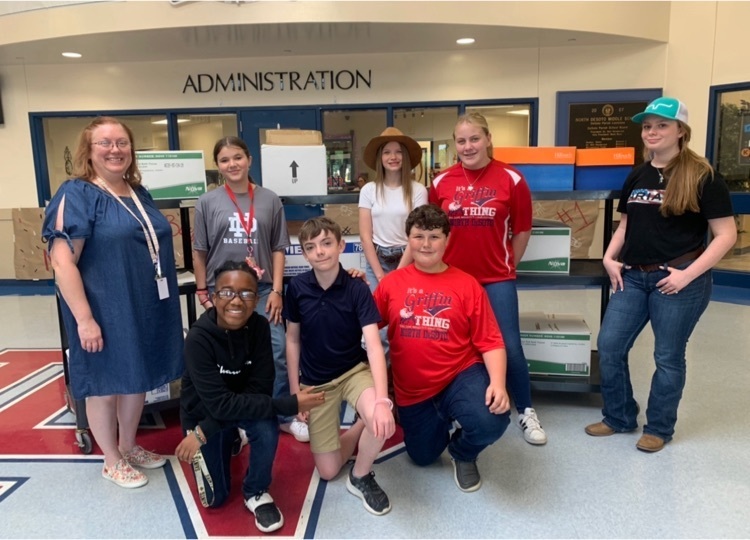 Congratulations to Sara Beth, Carsyn, Kenzie, Nora, D'Anna, Katelyn, and Kyleigh for making the NDHS softball team for the 22-23 academic year. It's a great day to be a Griffin!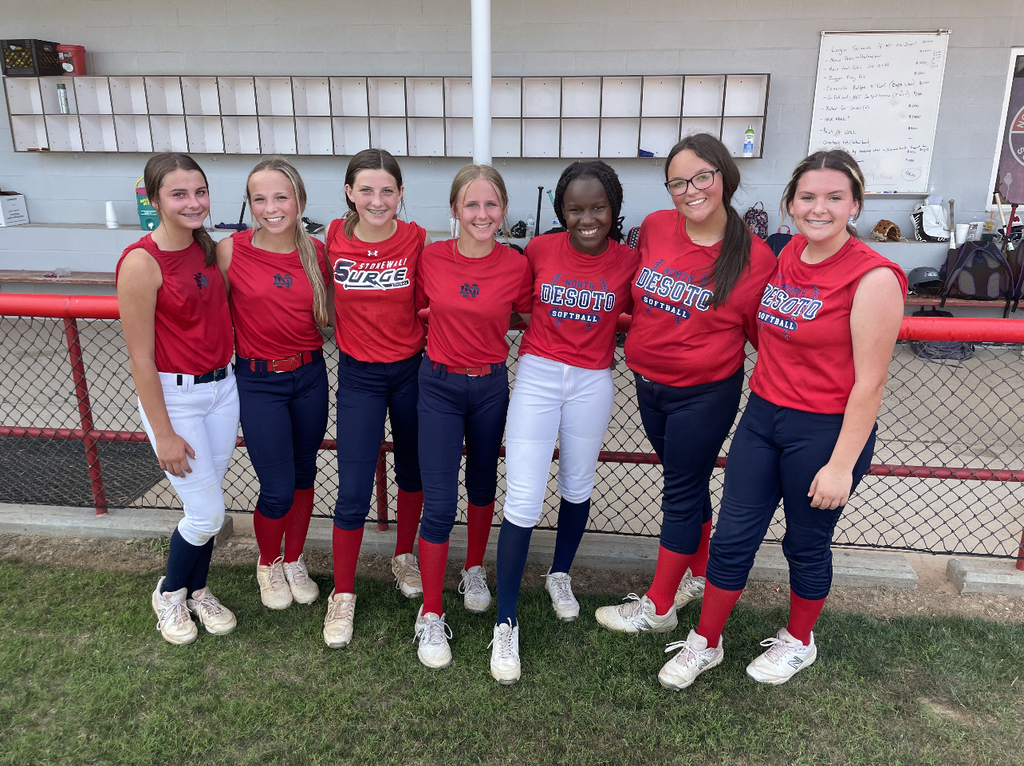 YEARBOOKS ARE IN… students who have bought yearbooks - either online or in person - will receive their copy during 1st hour tomorrow. Supply is limited so buy early.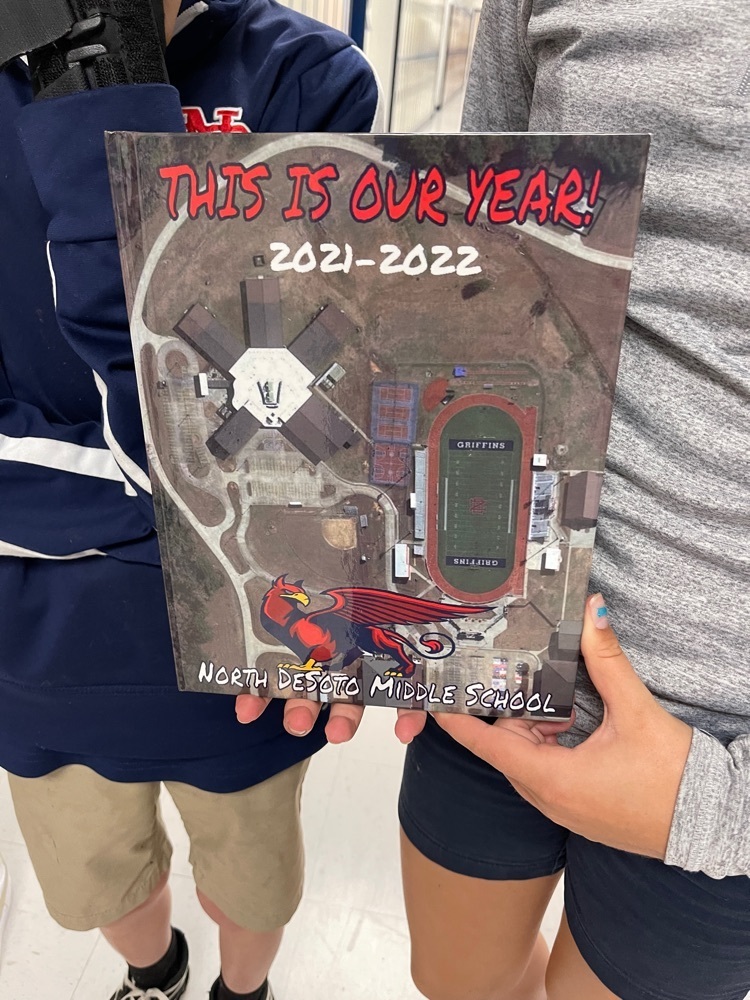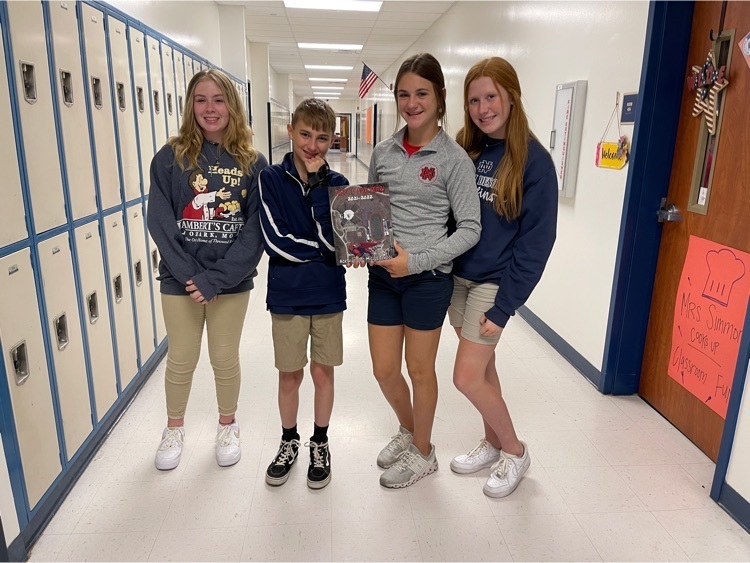 Students - having completed 4th - 12th grades - interested in attending the 2022 soccer camp scan the provided code to get registered.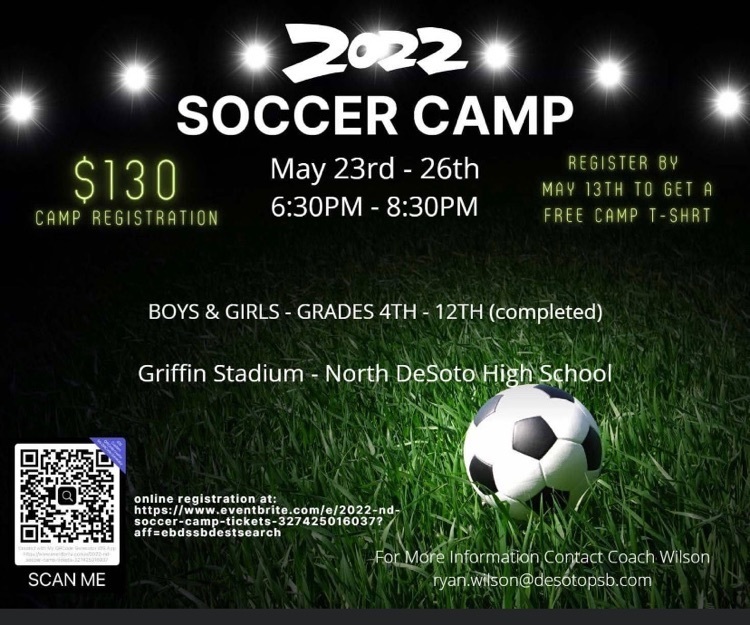 NDMS's band is performing the final concert of the academic year this evening in the school's gymnasium. The concert begins @ 7:00 PM. It's a great day to be a Griffin!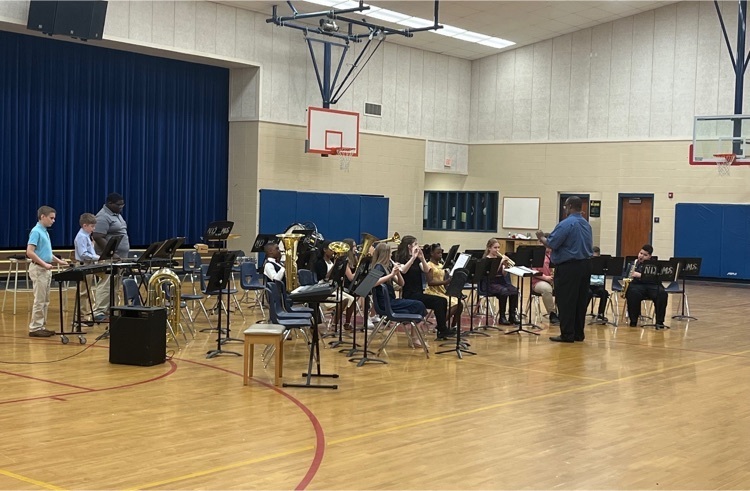 6th and 7th grade students - ALL CHROMEBOOKS AND CHARGERS are due back to school, Tuesday, May 17, 2022.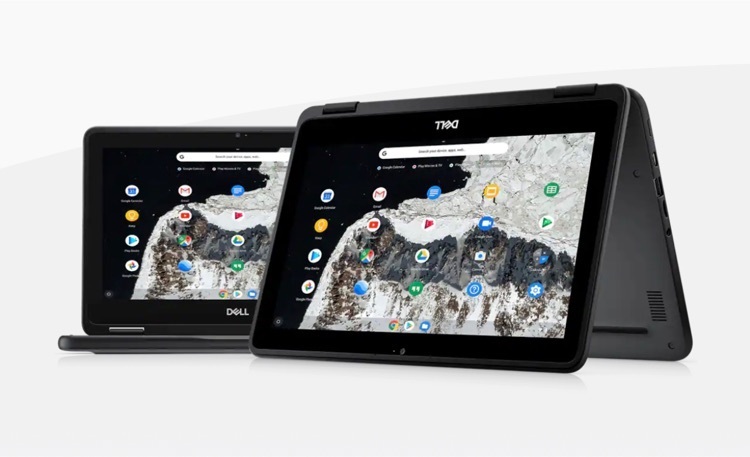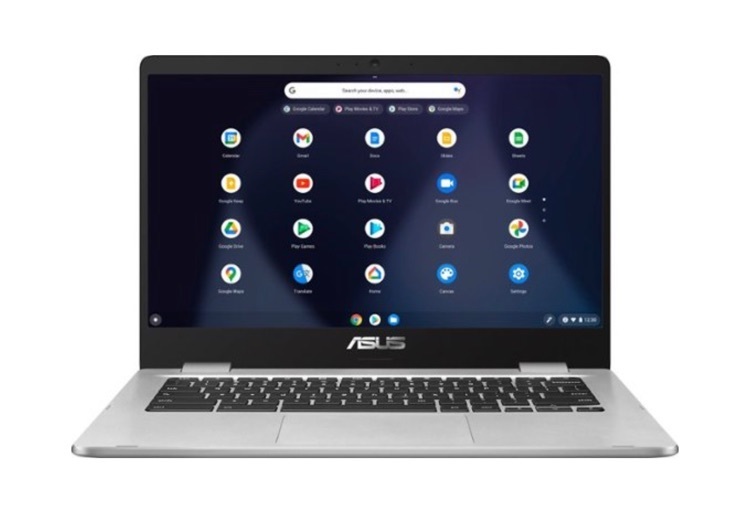 Today, May 15, we celebrate National Armed Forces Day. This is a time to pay tribute to the military personnel serving in the United States Armed Forces. We appreciate your service! #DeSotoStrong #ArmedForcesDay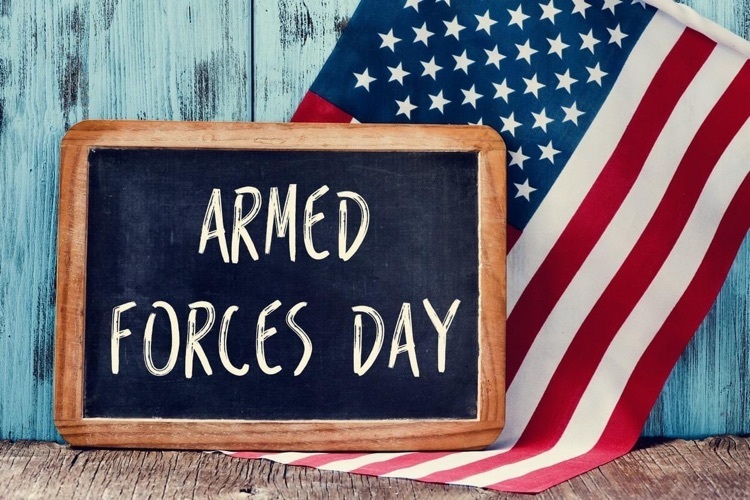 Teachers would like to thank NDMS and El Patio for providing lunch today. We appreciate each of you!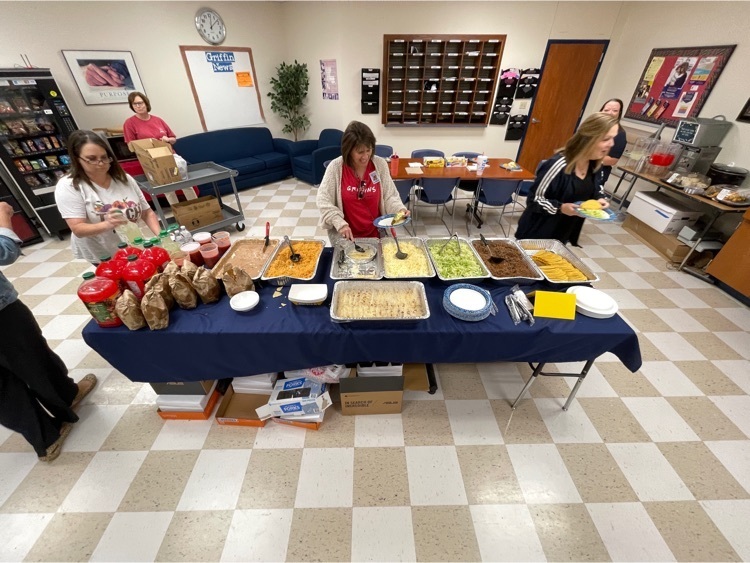 Don't miss out…buy your 21-22 yearbook before they're gone! Yearbook signing party Thursday, May 19 during 7th hour.

NDMS Special Services - as a fundraiser - hand washed cars and cleaned windows & tires of teachers and staff. It's a great day to be a Griffin!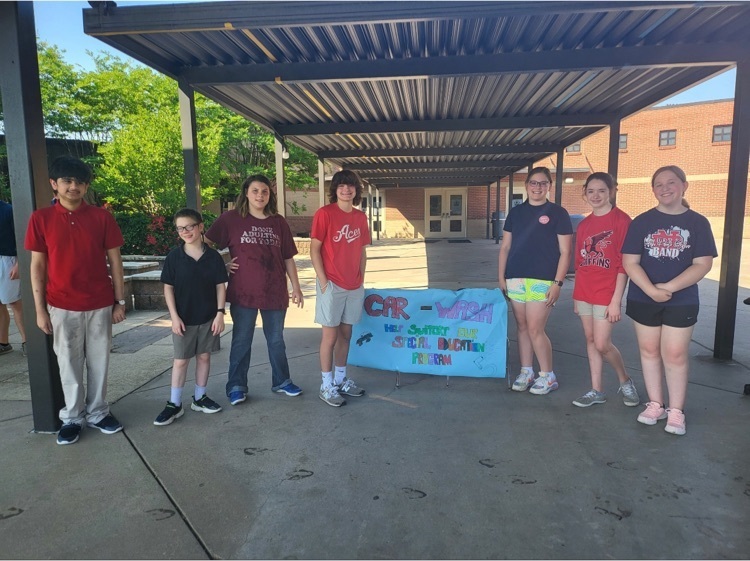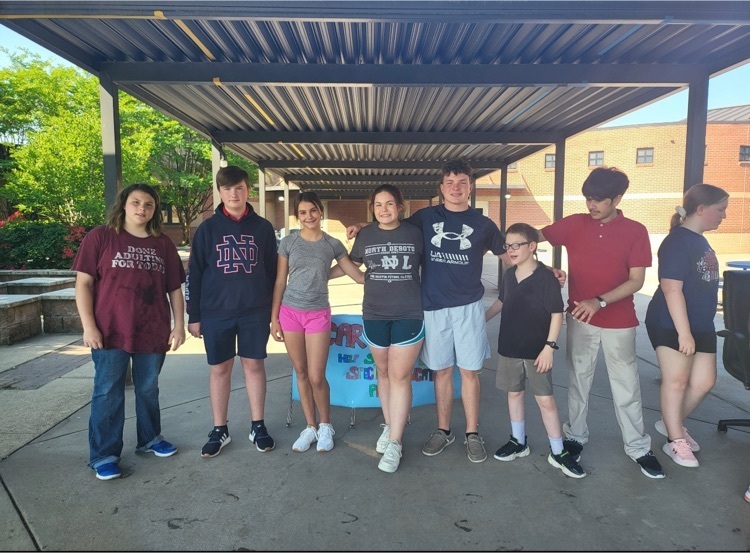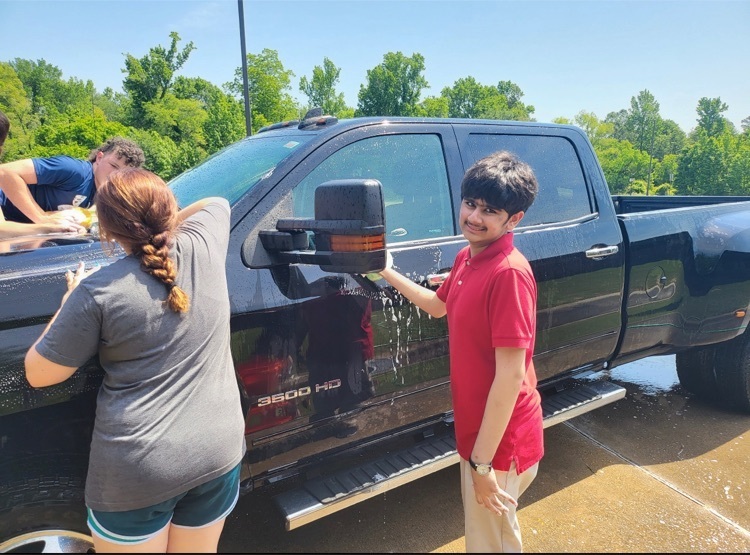 IT'S A GREAT DAY TO BE A GRIFFIN!!! EVERY, SINGLE 8th GRADE STUDENT IN ENGLISH I AND ALGEBRA I EARNED HIGH SCHOOL CREDIT PASSING THEIR EOCs IN MIDDLE SCHOOL! Proof…it's always a great day to be a GRIFFIN!!!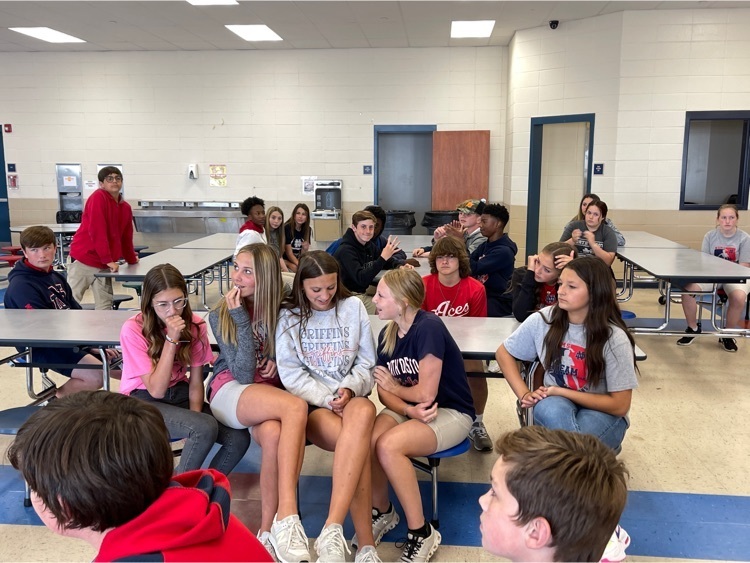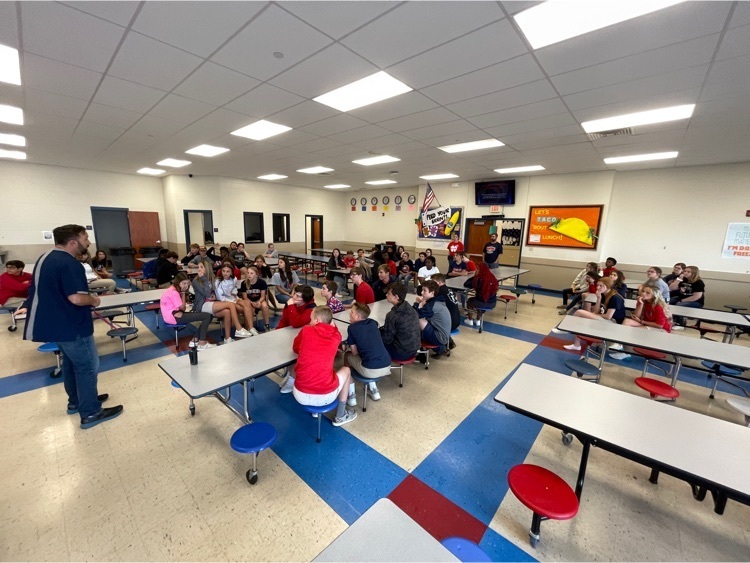 Congratulations to NDMS 8th grade football players who officially signed their letters of intent to play for NDHS's Coach Dunn for the 2022-2023 academic year. It's a great day to be a Griffin!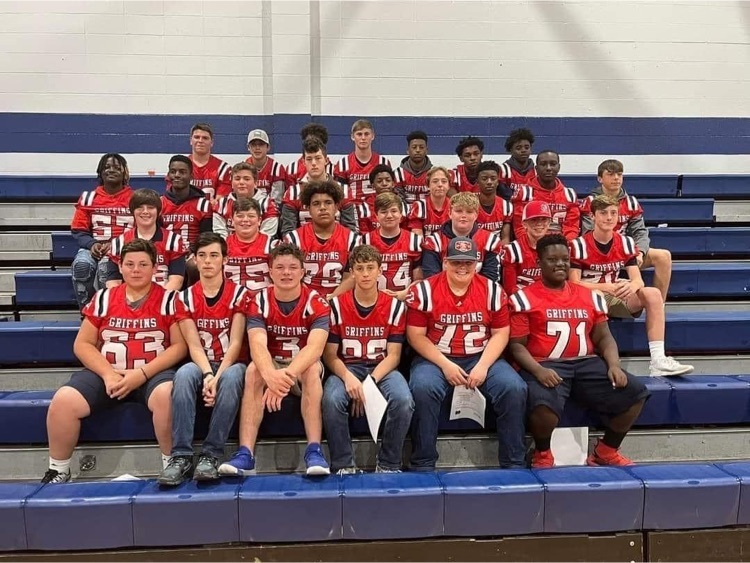 NDMS would like to thank our Master Teachers, Administration, and Staff for the wonderful gumbo today. We appreciate each of you!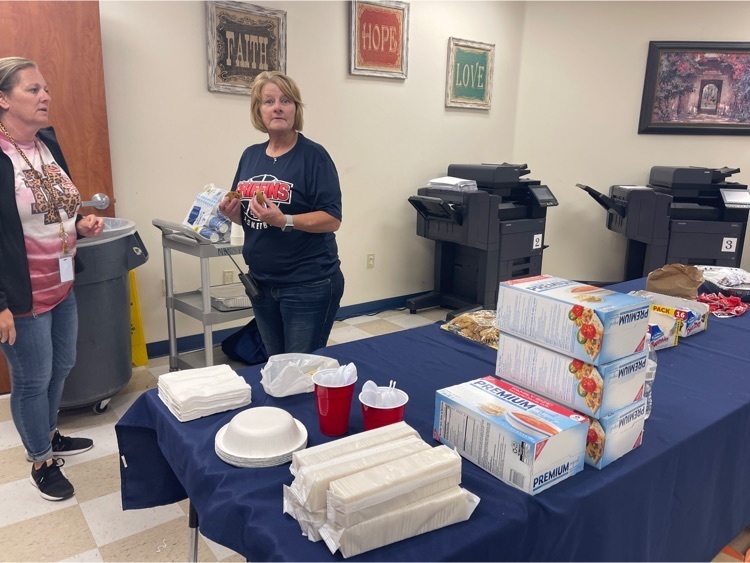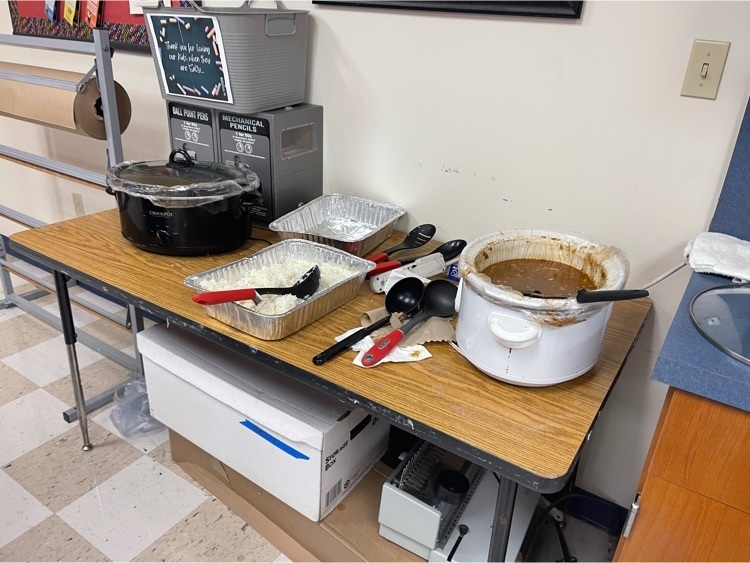 NDMS would like to thank Yvonne Davlin Realty for providing Poboy Express and the iced 'thank you' apple cookies. We would also like to thank the Hon. Jeremy Evans for the cookie tray, and Mrs. Wendy and Lincoln Hooper for the lemon bites. We appreciate each of you!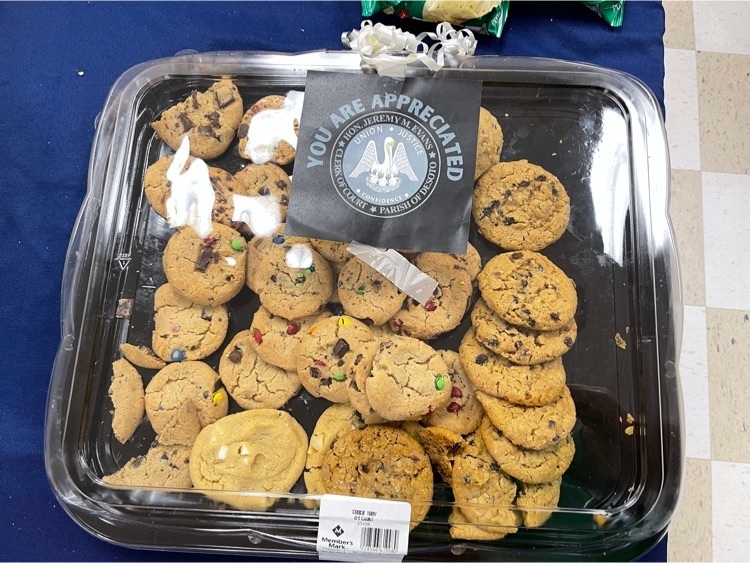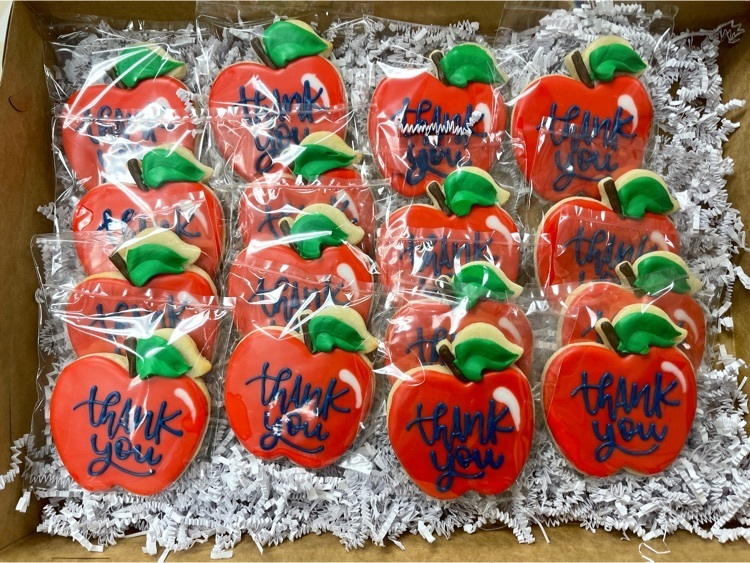 NDMS presents NEON NIGHTS Friday, May 13, 6-8:30 PM. Tickets are $5 and are available during lunch (from your NDMS cheerleaders) or at the door . Students may wear NEON clothes with jeans or leggings (if wearing leggings, your shirt MUST COVER YOUR BOTTOM). NO ATHLETIC SHORTS!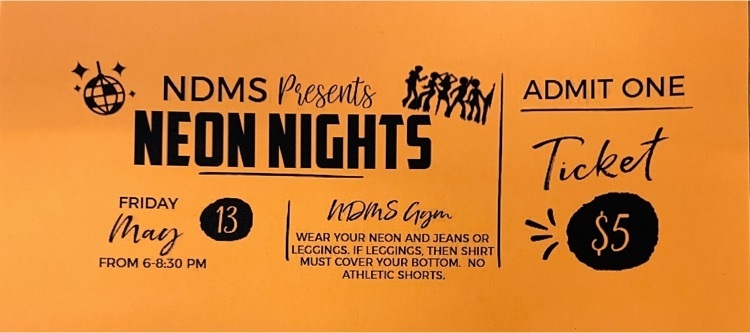 Stonewall Surge playing this weekend! NDMS's Kyleigh, Scarlett, Chrystal Jo, Macaylah, Natalie, Carsyn, Sara Beth, Nora are playing. Let's go, Lady Griffins!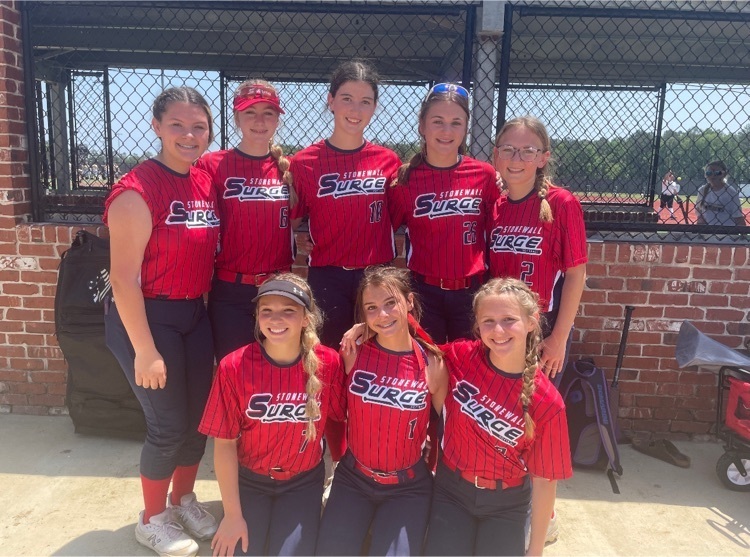 NDMS's own Rae-Lynn at her Renee's Dance Studio's recital today. She shares this hobby with older sister, Hallie. Way to represent our Griffin family!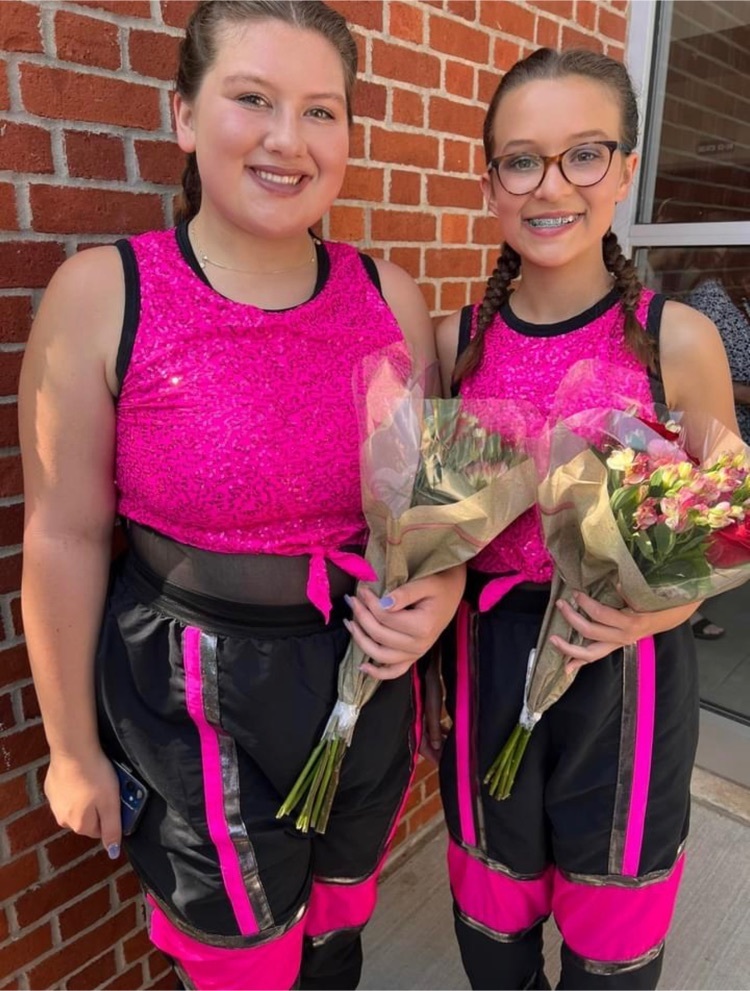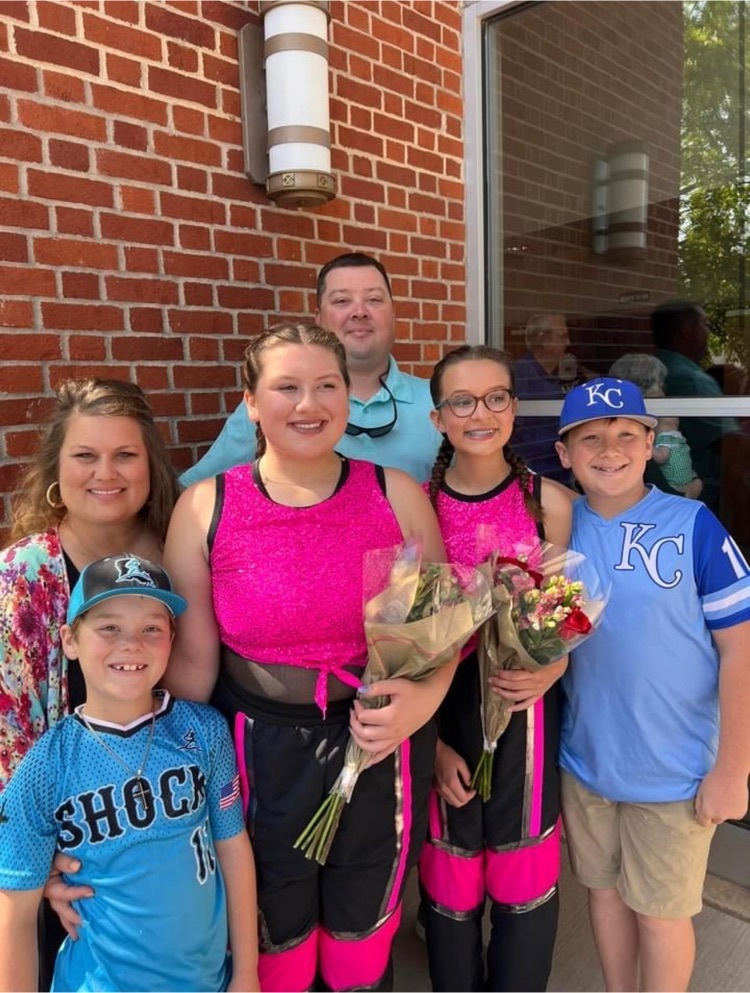 Congratulations to the NDMS Griffins lacrosse 10-6 win over the CMM Stallions. Way to go, boys!! It's a great day to be a Griffin!!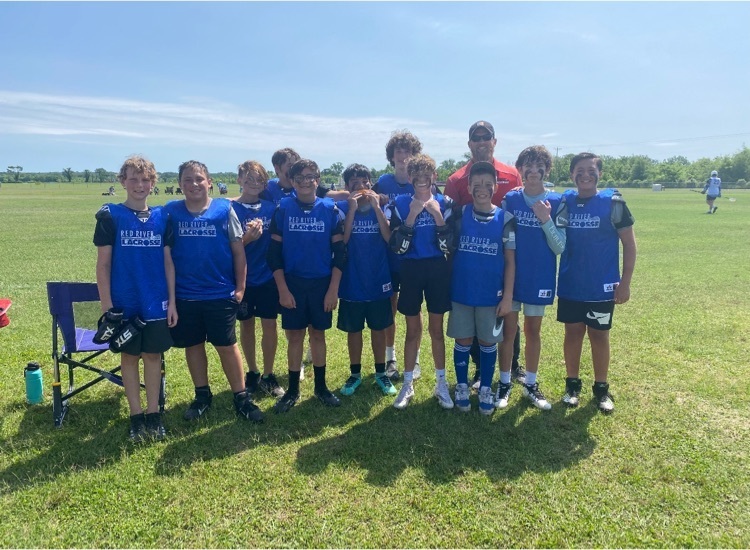 YOU DO NOT WANT TO MISS NDMS CHOIR'S PERFORMANCE OF THE WIZARD OF OZ!! This set rivals Hollywood and the students have worked hard to learn lines, attended practices, & helped to create props all to share an amazing performance! Monday and Tuesday @ 6:30. Tickets are $3.