NDMS boys - in 6th-8th grades - interested in trying out for the baseball team complete the Google form in your cohort classroom and have a physical form on file. Tryouts - November 15-17, 5:30-7 PM.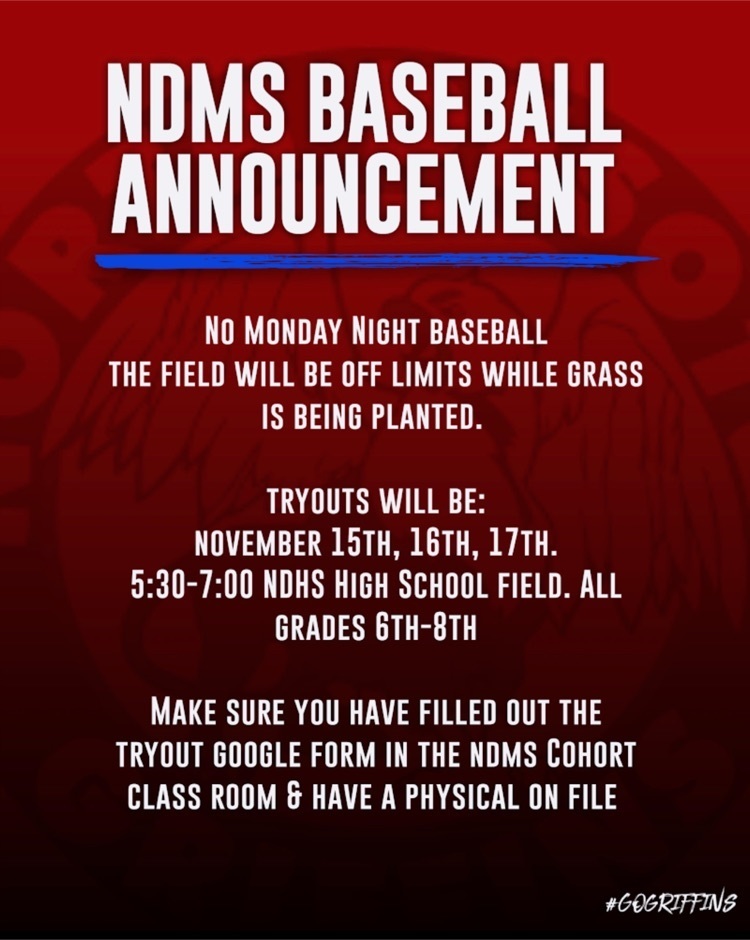 NDMS's Student Government Association introduced the Red Ribbon Week's daily themes to our morning assembly. Students may participate in daily dress (abide by parish dress policy) and are collecting white, gray, or black socks (Sock it to Drugs) for community members in need.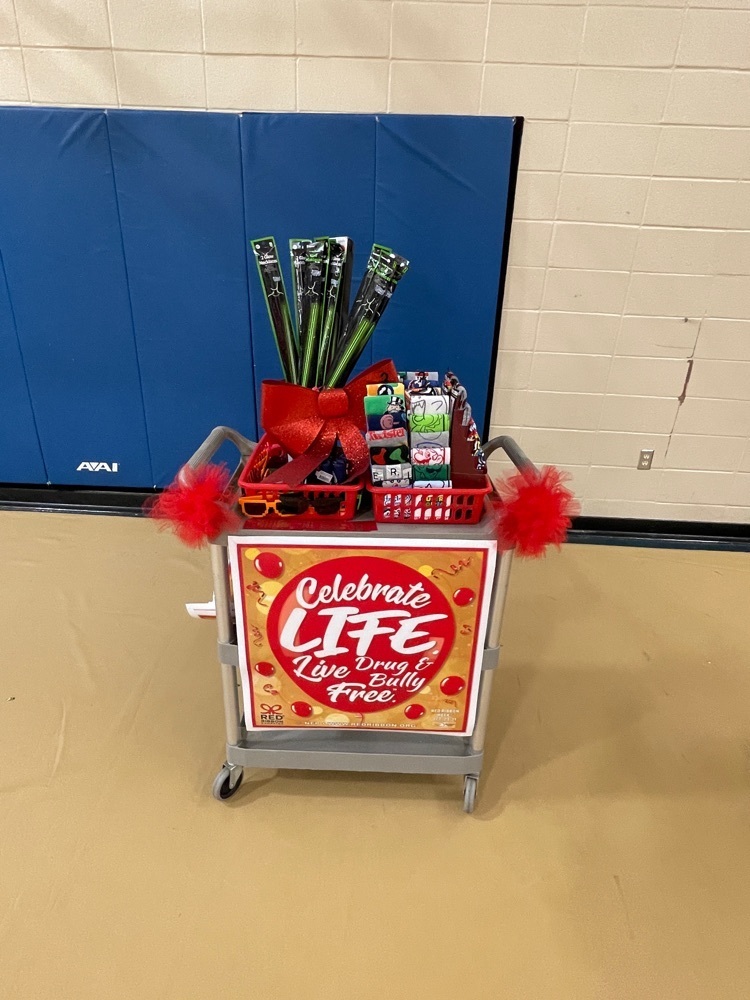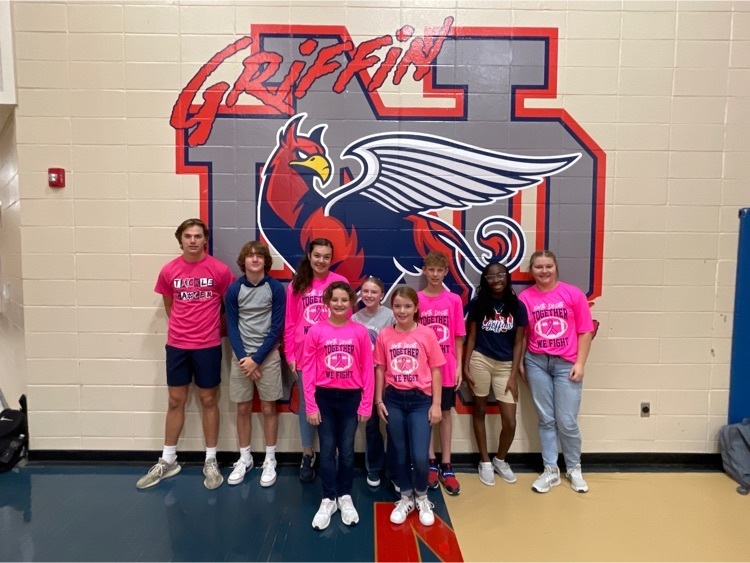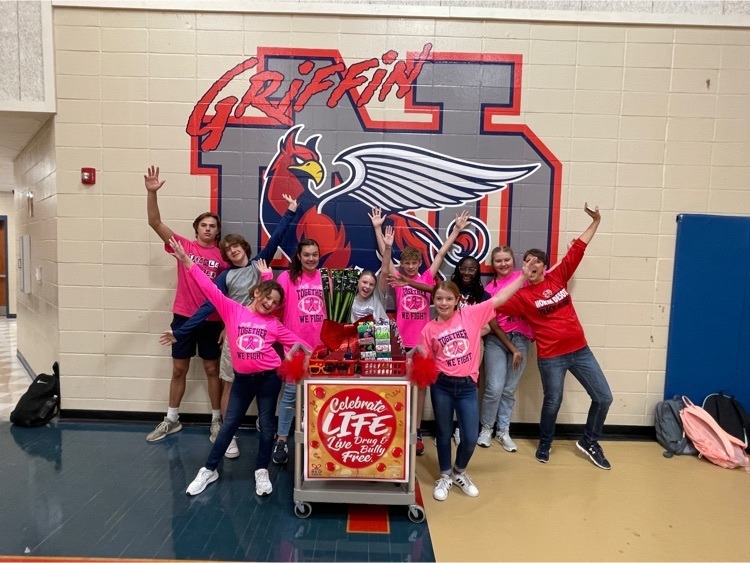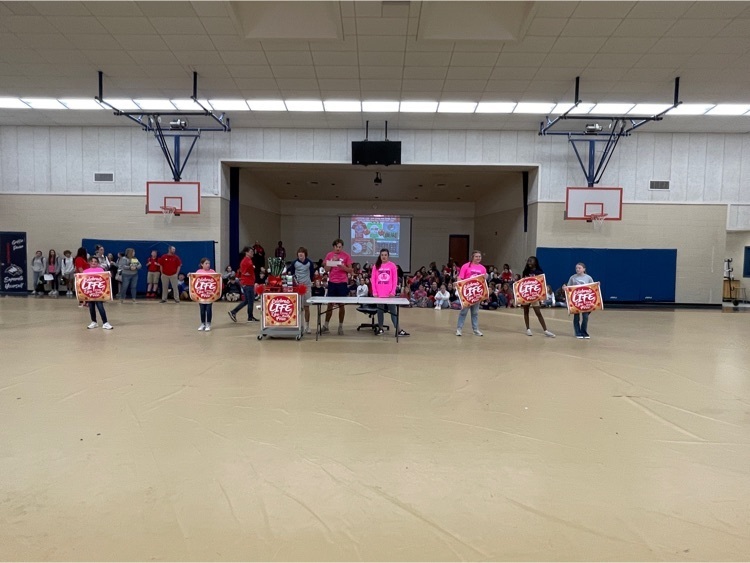 Special SHOUT OUT to our NDMS Cross country team this morning during our assembly. They placed in the district championship - hosted by Benton Middle School - yesterday. Congratulations to Katelyn for being in the TOP 10 in girls with the 1.5 miles…WAY TO GO, Katelyn!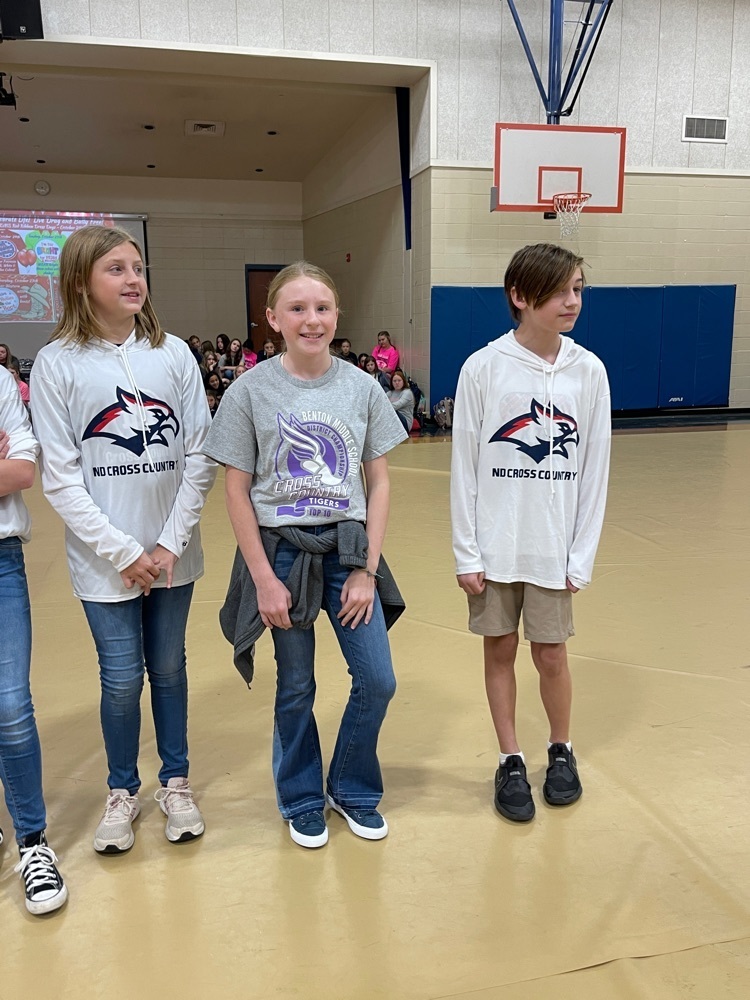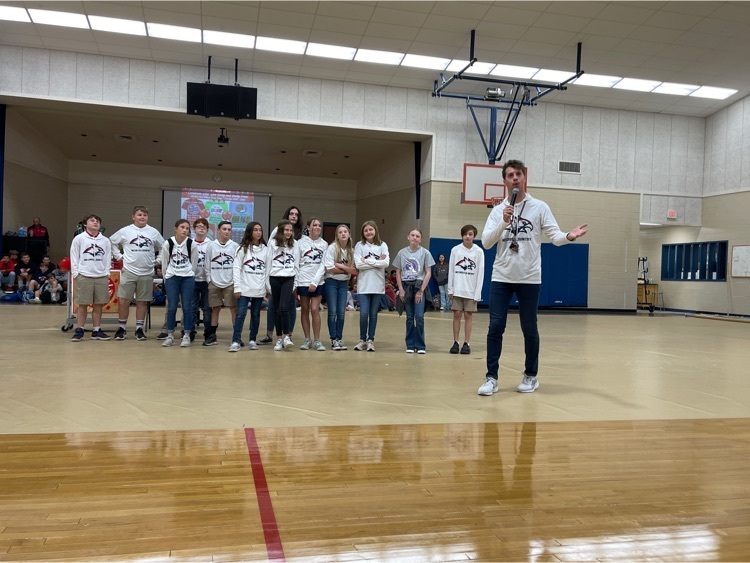 Students may wear jeans and spirit shirts (or uniforms) for tomorrow's photo retakes. It is not a free dress day. Jeans may not have rips, holes, tears, frays or the appearance of as well. Please refer to the dress code policy for any questions you may have.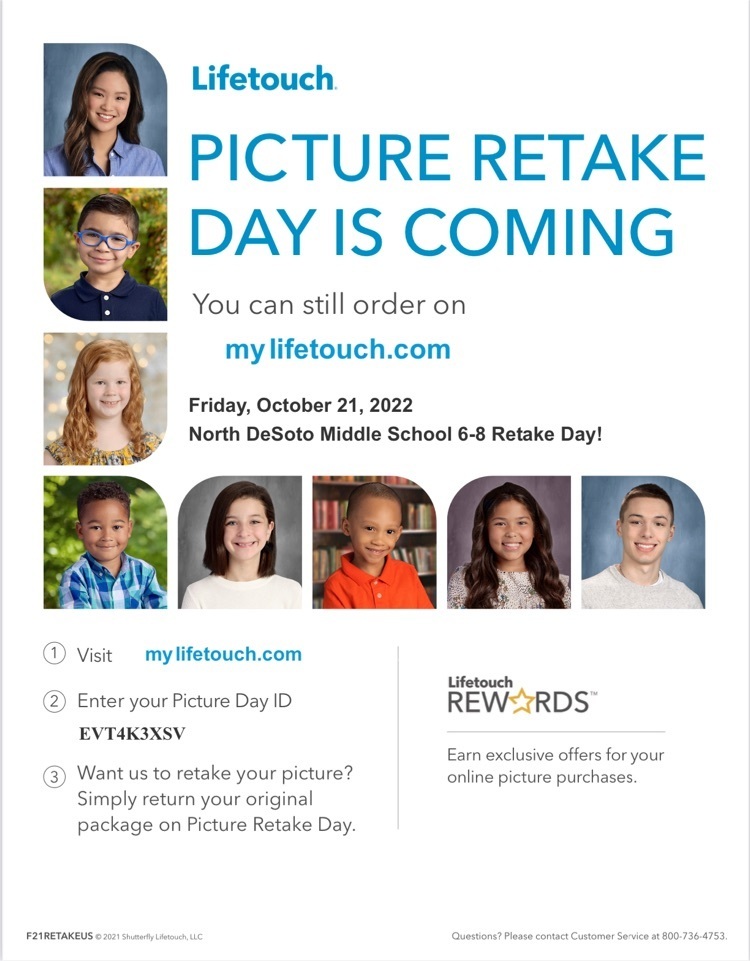 6th grade students interested in participating in the 2022 NDHS' DeSoto Hoops - sign up will be Thursday, October 27.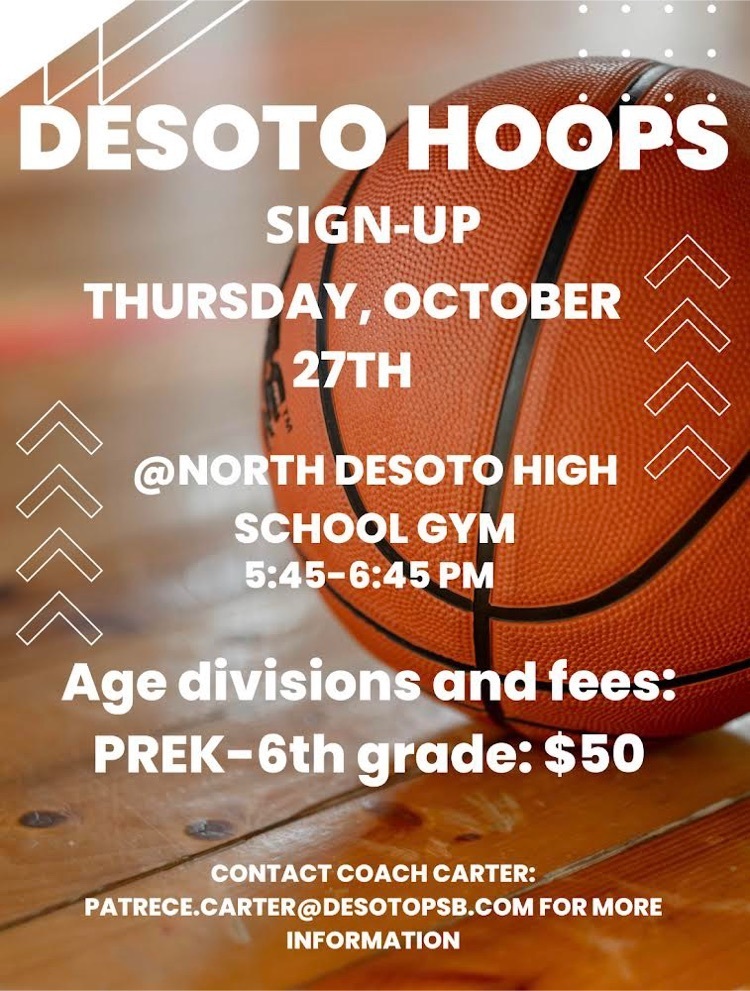 Boys and girls track try outs coming soon - boys will be Tuesday, November 15, 3-5 PM, girls will be Wednesday, November, 16, 3-5, and all make ups will be Thursday, November 17, 3-4:30. *Times subject to change*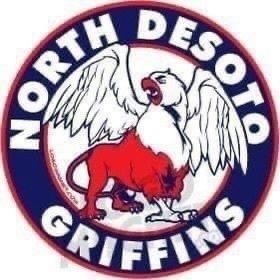 Girls interested in trying out for the NDMS Lady Griffins soccer team, sign up - using the clipboard - located in the gym. Students must have a LHSAA physical completed and on file at NDMS. A required GPA 1.5+ and discipline record reviewed. Tryouts Oct. 25-26 from 3-5:30 PM.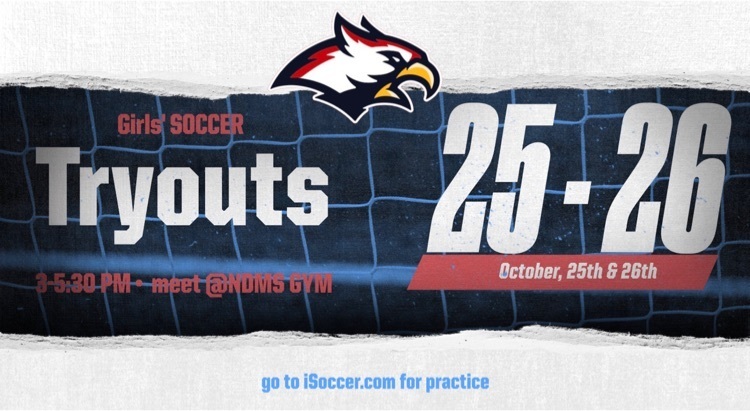 NDMS girls interested in trying out for our Lady Griffins team must have all paperwork returned tomorrow, Tuesday, October 18, to be eligible for tryouts Wednesday, October 19.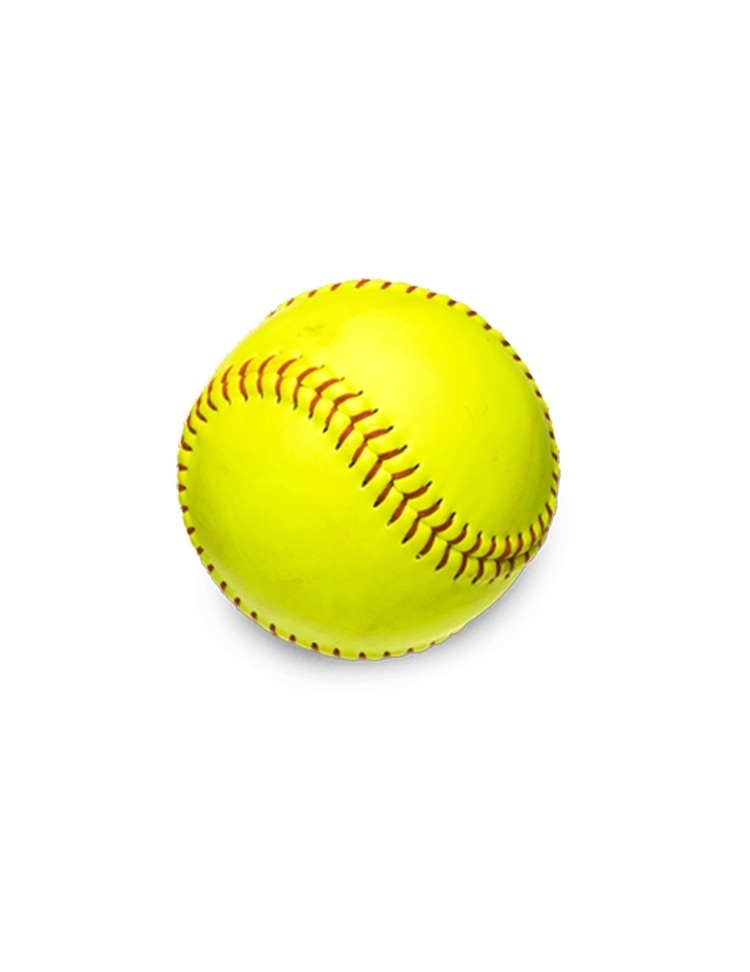 Tuesday, November 1st will be our last game of the 22-23 Middle School football season. We will "Red Out Rusheon" and also honor our 8th grade players. We are selling this year's roster shirt that includes the names of 7th and 8th grade players, coaching staff, and the student managers that have put the hard work into making this season a great one. Orders will be taken from Monday, October 17th through Friday, October 21st. If you are interested in purchasing a t-shirt, please fill out the form and return it to NDMS with cash or check payment made out to North Desoto Middle School. The cost of each shirt is $20.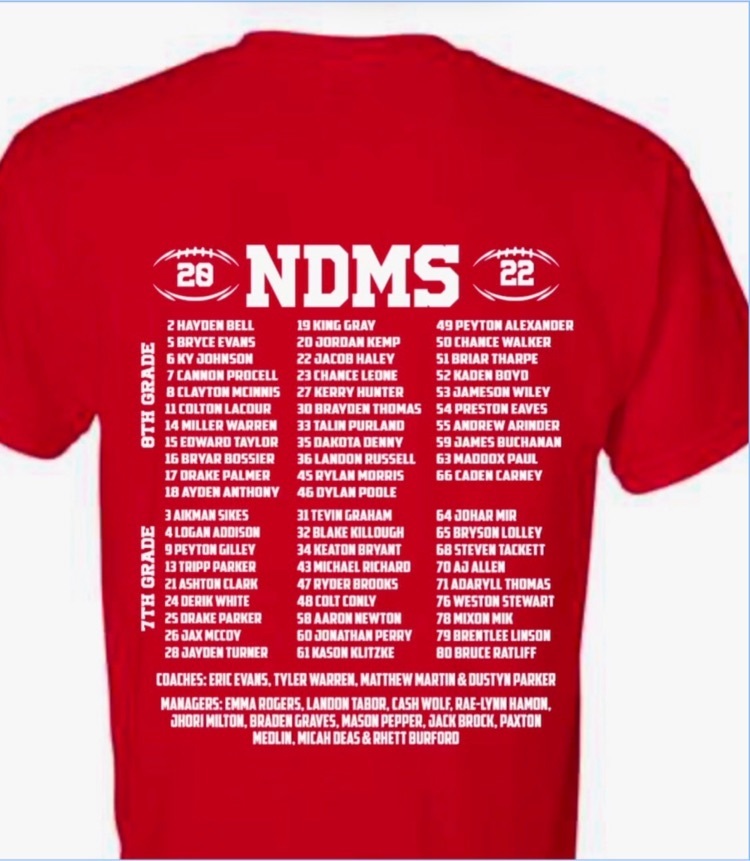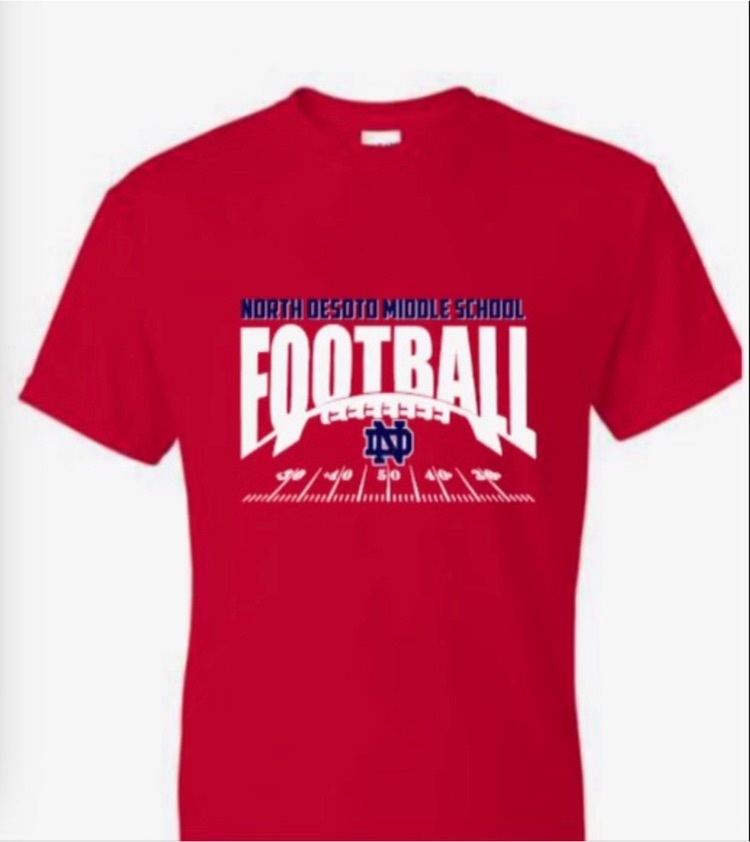 NDMS students in 7th or 8th grade that love to bass fish - mixed with the thrill of competition - the ND Fishing Team wants you! The North DeSoto Fishing Team will hold its registration meeting for the 2023 season, Tuesday, October 25, in the NDMS Gym at 6pm.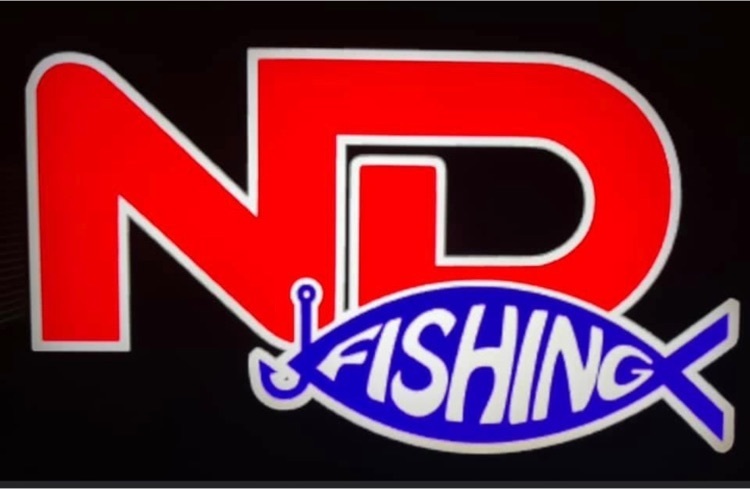 NDMS Family: The link below - access to the NDMS Online Clothing Store - expires today, October 15, 2022 @ midnight. If you would like to order, please do so prior to the link expiring. It's a great day to be a Griffin!
https://ndms-22.itemorder.com/shop/home/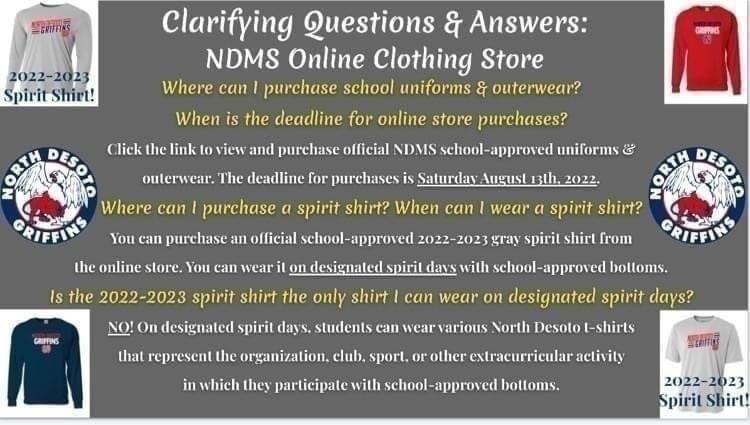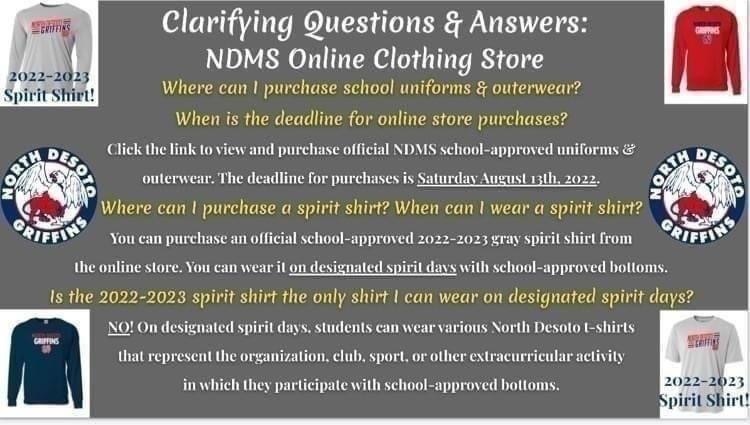 Girls in 6th - 8th grades interested in trying out for the Lady Griffins softball team, sign up through your Google Cohort classroom. Tryouts will be Wednesday, October 19. Tryouts begin after school and end at 5:30 PM.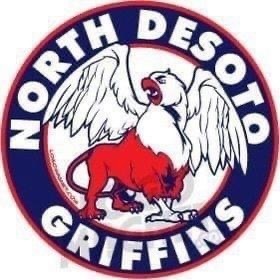 NDMS Service WIN is getting ready for Halloween Safety Bingo. They will work with NDLE and NDUE to go over safe and proper Halloween protocols. Way to go, Middle Griffins!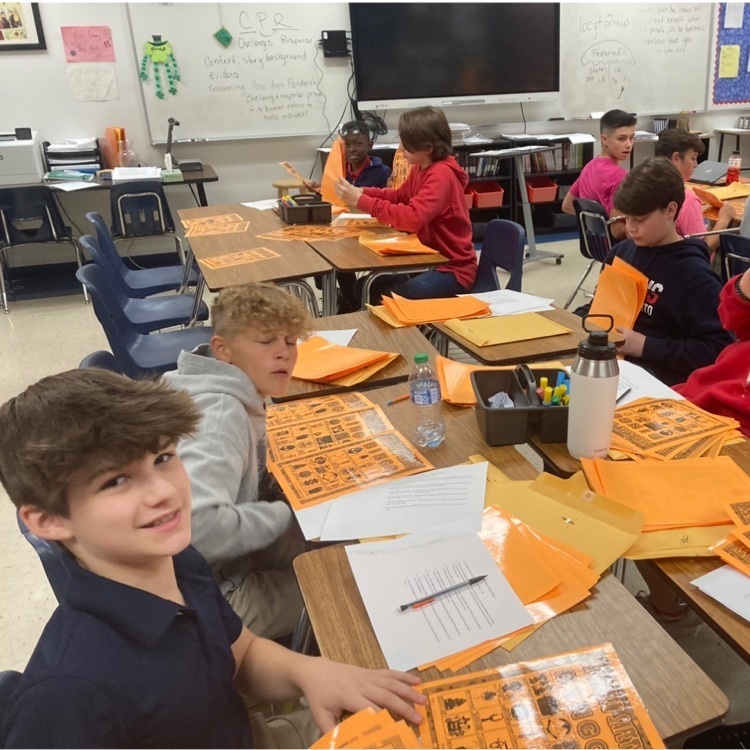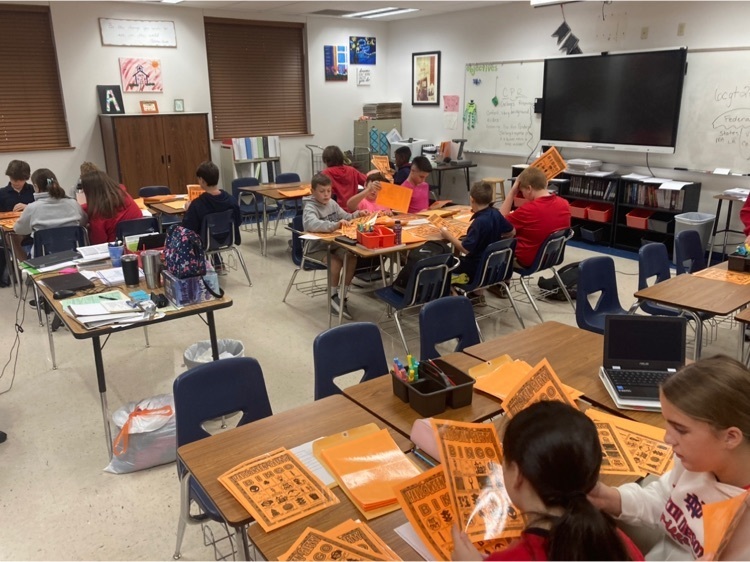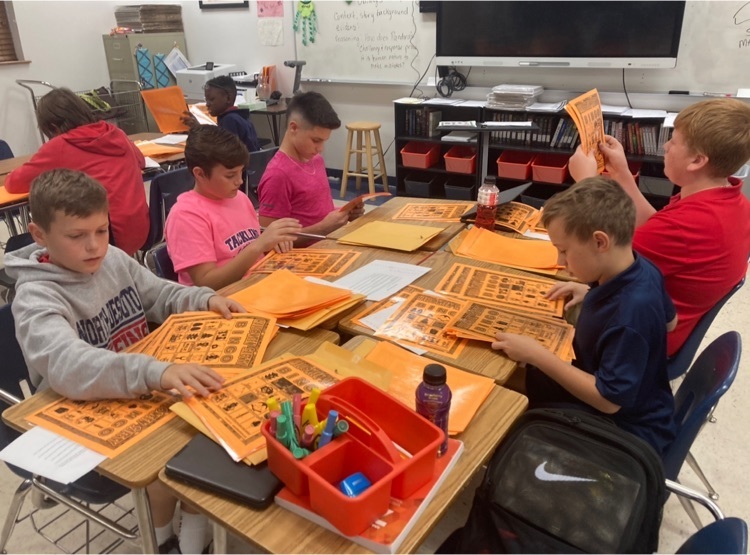 NDMS boys - in 6th-8th grades interested in fundamental baseball skills training to prepare for this year's tryouts - join the coaching staff 6:00-7:30 PM Monday, October 17, 2022.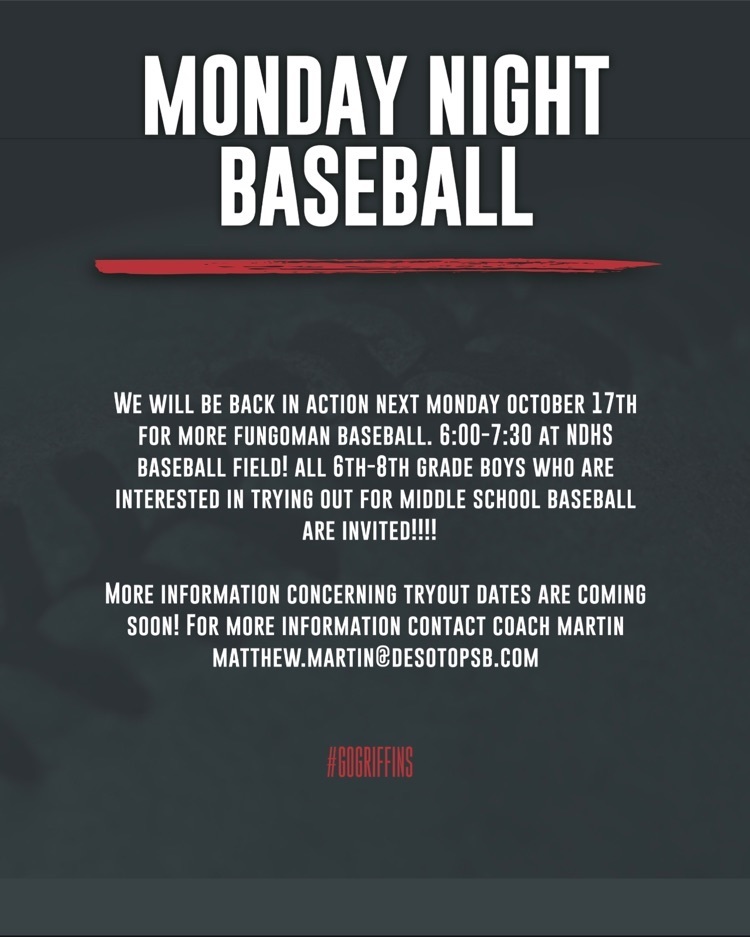 Mrs. Farmer's 7th grade math students were measuring and comparing data to determine  if there is a proportional relationship between the diagonal and perimeter of a square. It's a great day to learn Griffins!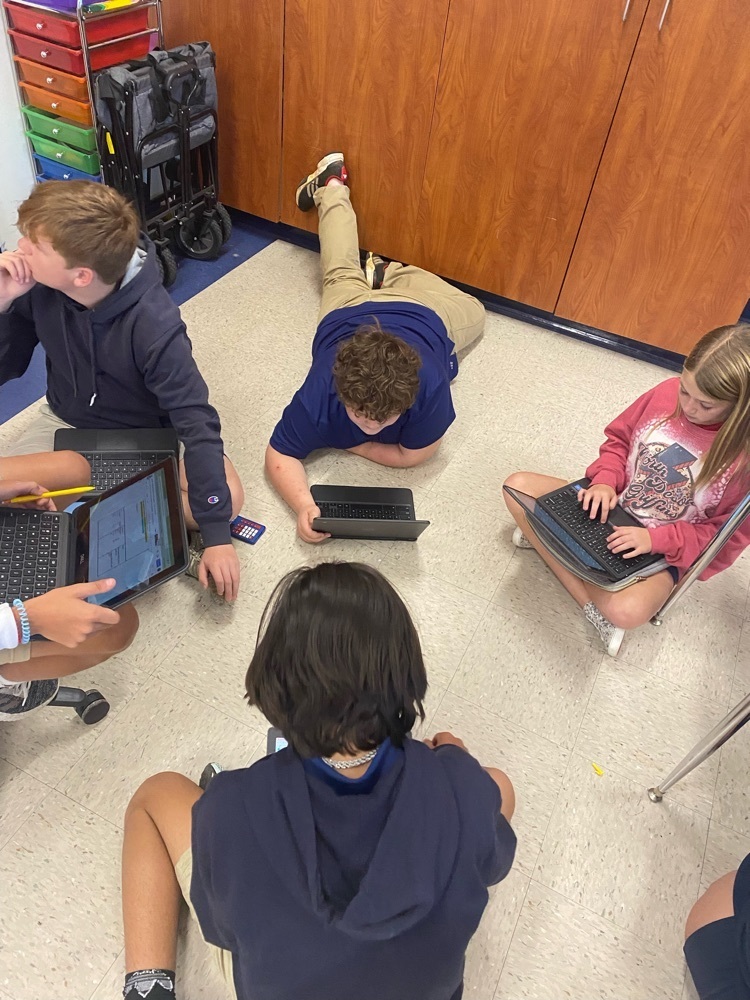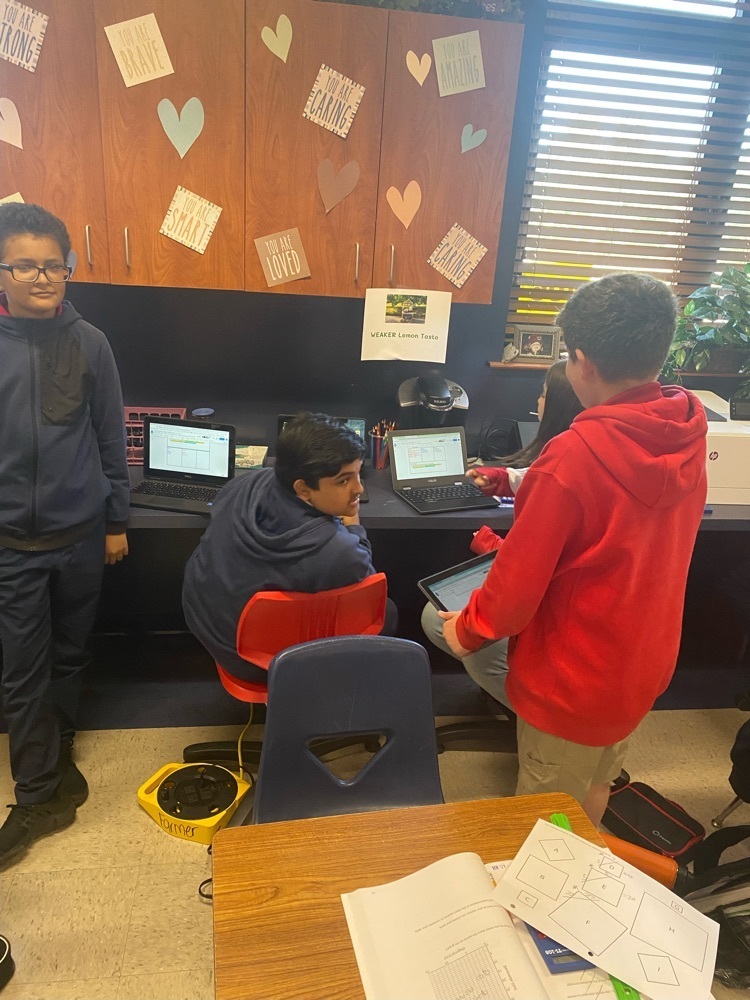 NDMS students received their report cards today (10/10/22). You can also monitor student grades in the student progress center. Thank you!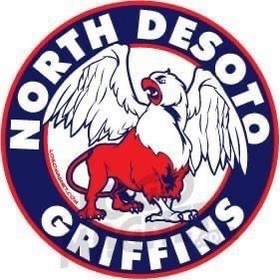 NDMS boys - in 6th-8th grades interested in fundamental baseball skills training to prepare for this year's tryouts - join the coaching staff this evening 6:00-7:30 PM TONIGHT, October 10, 2022.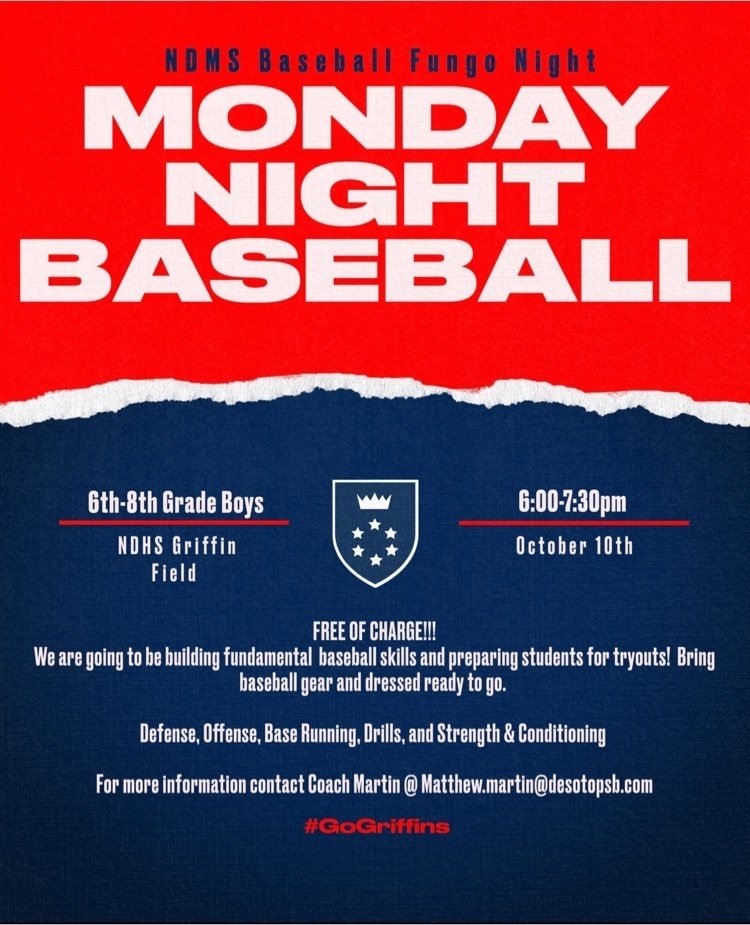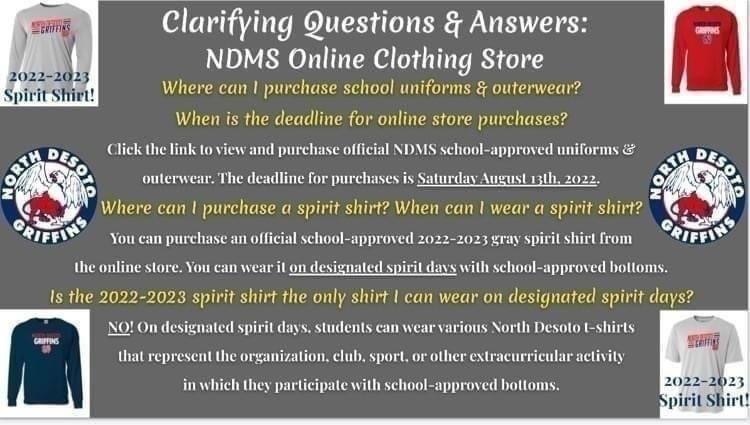 NDMS ELA students (does not include English 1 students) will take the FALL Innovative Assessment Tuesday, October 18.