Wolverines are:
Caring

Respectful

Trustworthy

Optimistic

Responsible

Unified

Perseverant

Critical Thinkers

Great Citizens

Models of Excellence
Positive Behavior Intervention and Support
Wolverines use their PAWS!
Positive Attitude

Act Responsibly

Walk flipped & zipped

Show Self-respect
MES POSITIVE BEHAVIOR GOAL
During the 2016-2017 school year, Mansfield Elementary will reduce the number of major referrals by 20% which will result in a total of 349 or fewer major referrals by May of 2017.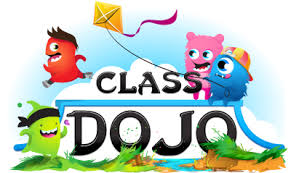 Class Dojo
MES Wolverines are Dynamite DOJOers! ClassDojo is a web based program which allows teachers to track students' behaviors. Please be sure to join your child's class Dojo so that you may have real time access to your child's positive and negative behavior.
Class DoJo really makes a difference and helps provide positive behavior support to our students. During the 2016-2017 school year, MES reduced its number of student referrals. We went from 905 major referrals during the 2013-2014 school year to having 436 referrals during the last school year 2014-2015 school year. Thank you for being supportive of us and embracing the use of Class Dojo! Please contact Mr. McCall at 318.872.1772 for more information about Class Dojo.