NDLE: REMINDER FOR SHOE DRESS CODE - Please do not send your child to school in crocs, open-toed or backless shoes or sandals. Refer to the Student Handbook for uniform policy.

Hey Little Griffin Family! We have had a great first full week of school. Just a few reminders as we continue through this year. If your child/children are not feeling well and/or have knowingly been a close contact to a Covid+ Case, please keep them home and contact the School Nurse. Face Coverings are to be worn by everyone 5+ while in the building. There are no Opt-Outs for this Mandate. Our Carpool Line has gone well for the first week, but there are a few reminders we would like to give to make the process go even smoother. In the morning, please pull as far forward as you can, and have your child on the right side of the vehicle ready to exit so they can be helped out by the person on duty. If you feel that your child can exit safely on their own from the right side and a duty person is getting someone else out, you can allow them to exit onto the sidewalk. You will pull forward to go to another school or turn left at the "Y" to go back to Hwy 171. In the afternoon Carpool Line, PK Only goes to the left and turns in front of the flag pole. Please wait to be motioned forward. K, First, and Family goes to the right and behind the flag pole, closest to the gym. Do not pull around unless motioned forward. If you need to buckle your children up, please pull forward, to the right side behind the busses to do so. When lined up on Hwy 171, waiting to pull in, we can not block the Bus Loop. Please leave an opening so the busses can pull through. Thank you for helping to make this year start off great! Much Love, Little Griffin Family


NDLE: Car line traffic flow will be the same this year. You will receive a NEW Car Tag at OPEN HOUSE. If you cannot make Open House, your student will bring them home on the first day of school. Here are images to help. Please have your car tag on your mirror at all time. We will be opening car doors at 7:10am and students will be marked tardy if they are not in the school by 7:45am. Please do not line up before 6:50am and before 2:00pm. Thank you!! **TIP** Between 7:20 and 7:30 is always the best time to get to school if possible. The line is always short and flowing well at this point.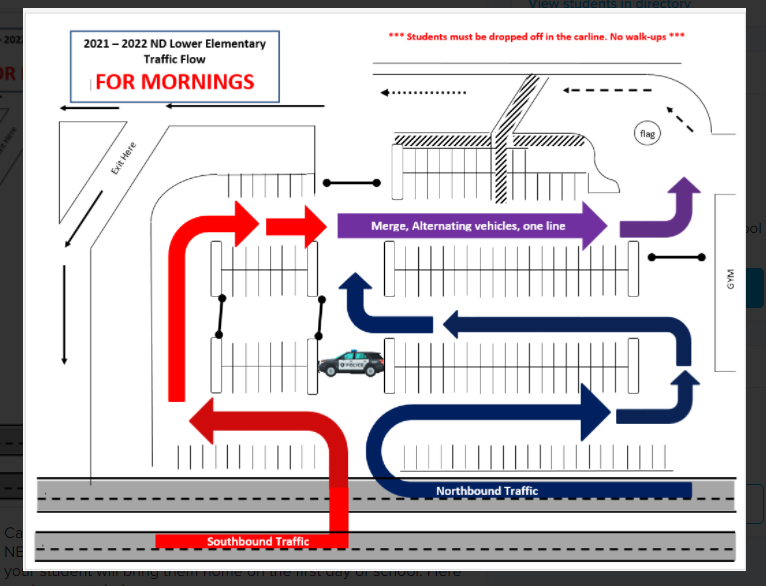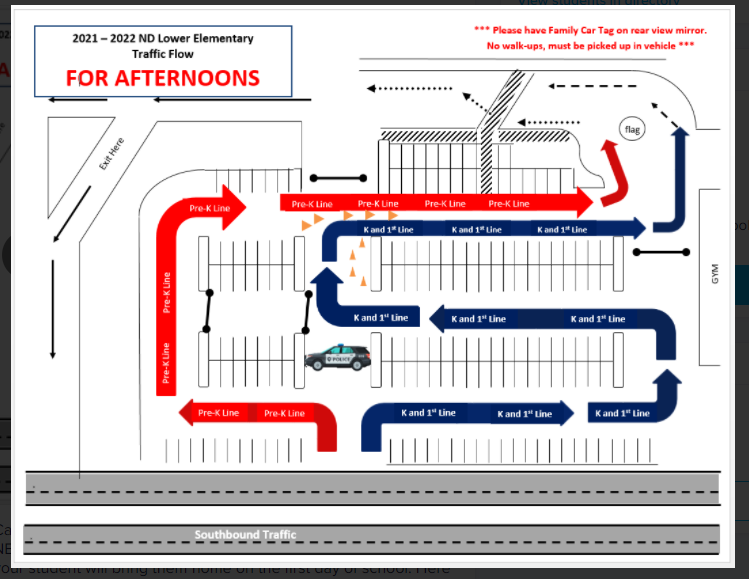 NDLE: In an effort to promote social distancing and to protect all of our students, families, faculty, and staff, we are asking that if your last name begins with an A-L that you come between 4:00-5:00 pm. If your last name begins with M-Z please come between 5:00-6:00 pm. For the health of everyone in the building, face coverings are strongly encouraged.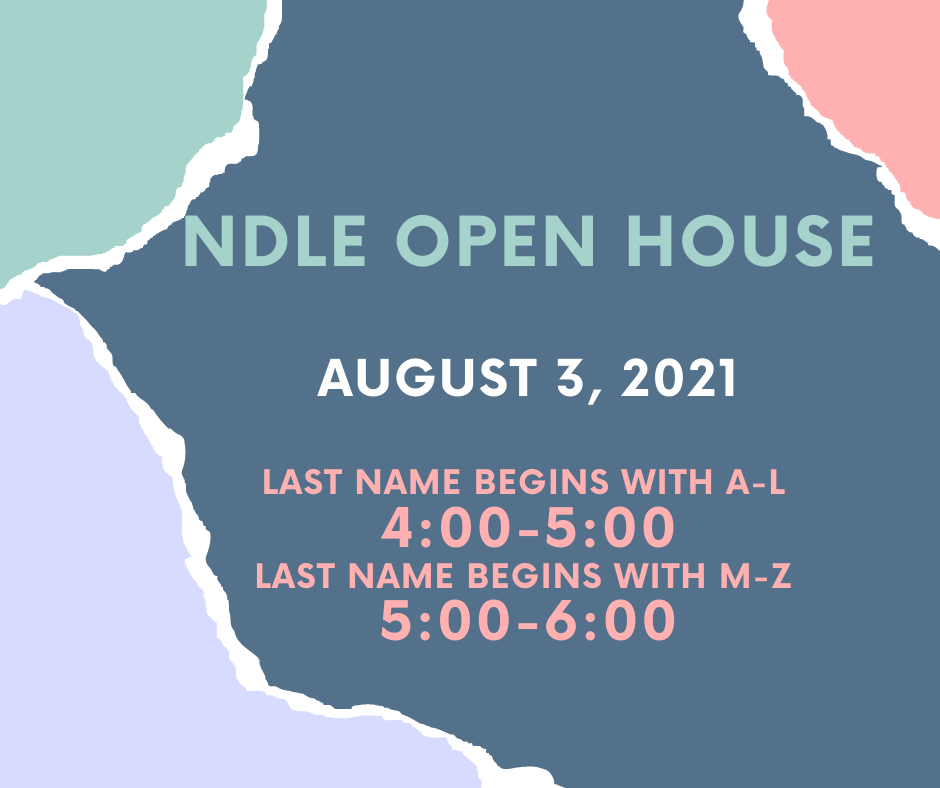 NDLE: Staggered Entrance Schedule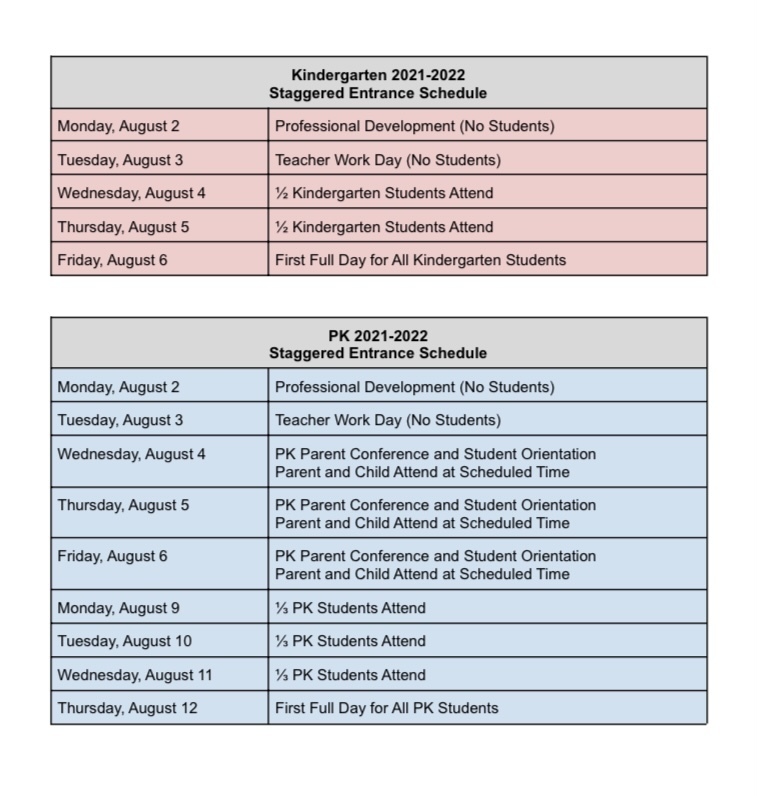 Greetings Griffin Community! Welcome to the 2021-2022 school year! I believe it was Plato that first said "Necessity is the Mother of Invention". Facing the challenges of the previous school year, inspired the need to do school differently. A collective effort by all stakeholders to reinvent school afforded us the opportunity to begin the school year on time and overcome many obstacles that seemed "virtually imPOSSIBLE". Inventing a pandemic response approach to educating students, required passionate educators, strategic planning and intentional execution of new learning alongside the continued support of our community. Pandemic or not, the diverse needs of every student inspires us to always innovate and create solutions and opportunities that ensure their learning, and celebrate their graduation as responsible citizens prepared to transform their dreams into realities. This will forever be our mission. Moving forward! It is with great excitement and enthusiasm that North DeSoto Schools look forward to seeing and serving our students once again. Excitedly, the North DeSoto PK-12 campus will once again spring to life as our Griffins return for yet another year of excellence in all that Griffins do. Our school personnel stand ready, with a smile, to welcome students with new learning and new experiences that create opportunities for greater student ownership and lifelong learning. How thankful we are to be part of a community with so many common values, an undeniable school spirit and an appreciation for each other. The collective contribution we make to ensure our students thrive and rise above any circumstance is quite an undertaking, but we embrace the challenge time after time to ensure our students have the necessary support and skills to LEAD a good life and become productive members of society. We thank you for your partnership and continued support of North DeSoto schools. GO GRIFFINS! Please join us, Tuesday, August 3rd for our Campus-Wide Open House (4:00-6:00 Come & Go). We look forward to opening our doors to our students on Day One of school on August 4, 2021. "Leadership is not an option, it's a necessity" - Vishal Raina Sincerely, Tammie Phillips, Principal NDHS Barry Carter, Principal NDMS Brandon Burback, Principal NDUE Russell Tabor, Principal NDLE

NDLE: Happy 4th of July! #DreamBelieveAchieve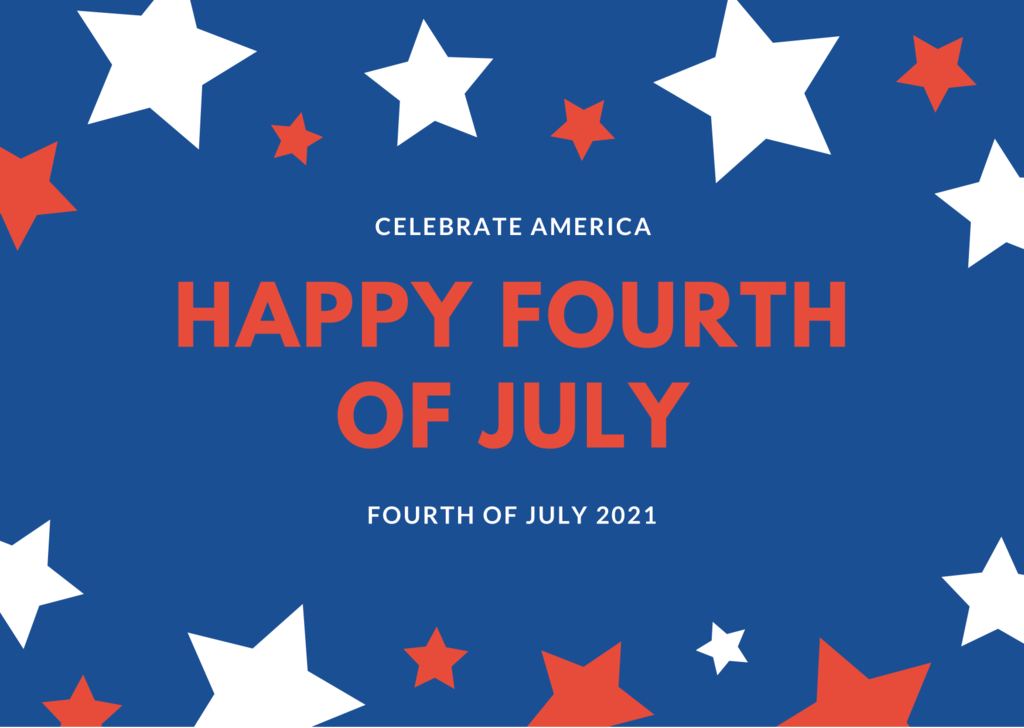 NDLE: It's just a phase! Spend time with your children and make those memories! We hope everyone is having a great summer so far! #DreamBelieveAchieve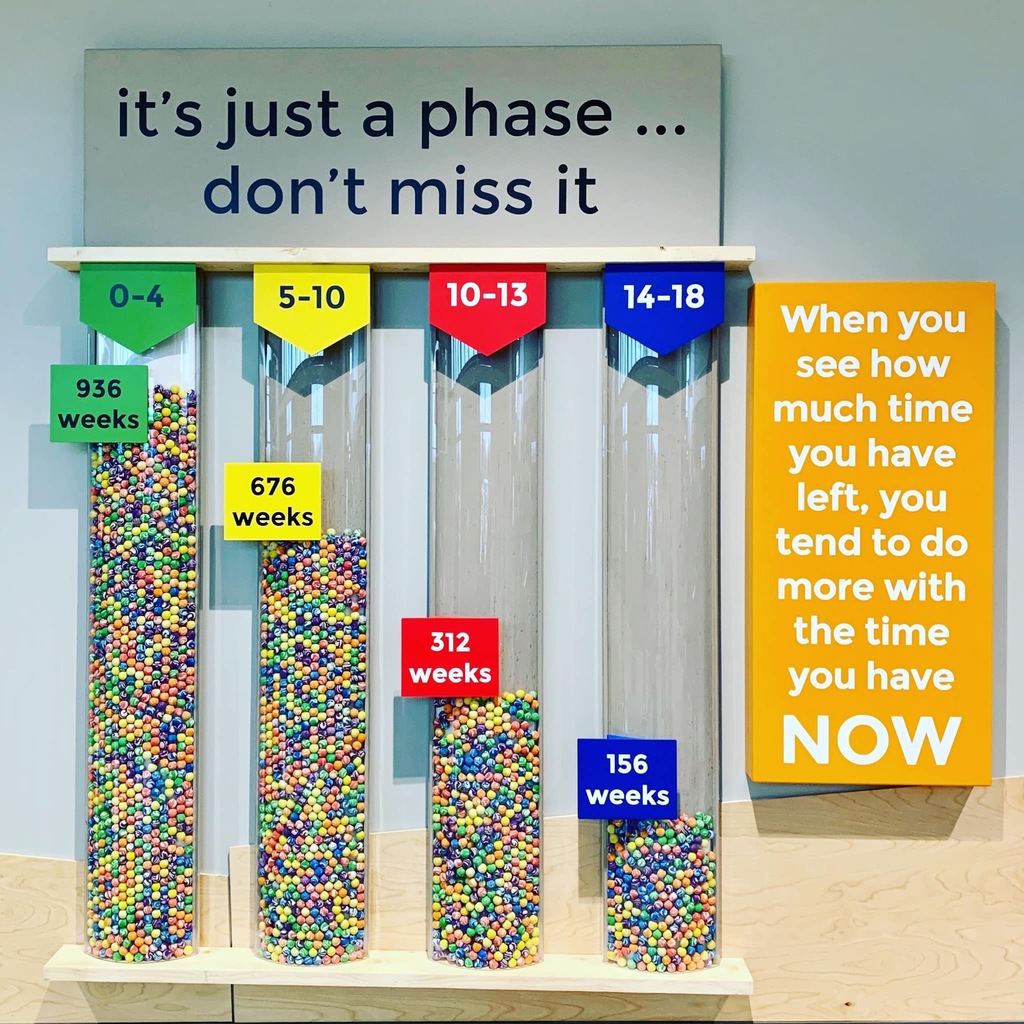 NDLE: Happy Father's Day! #DreamBelieveAchieve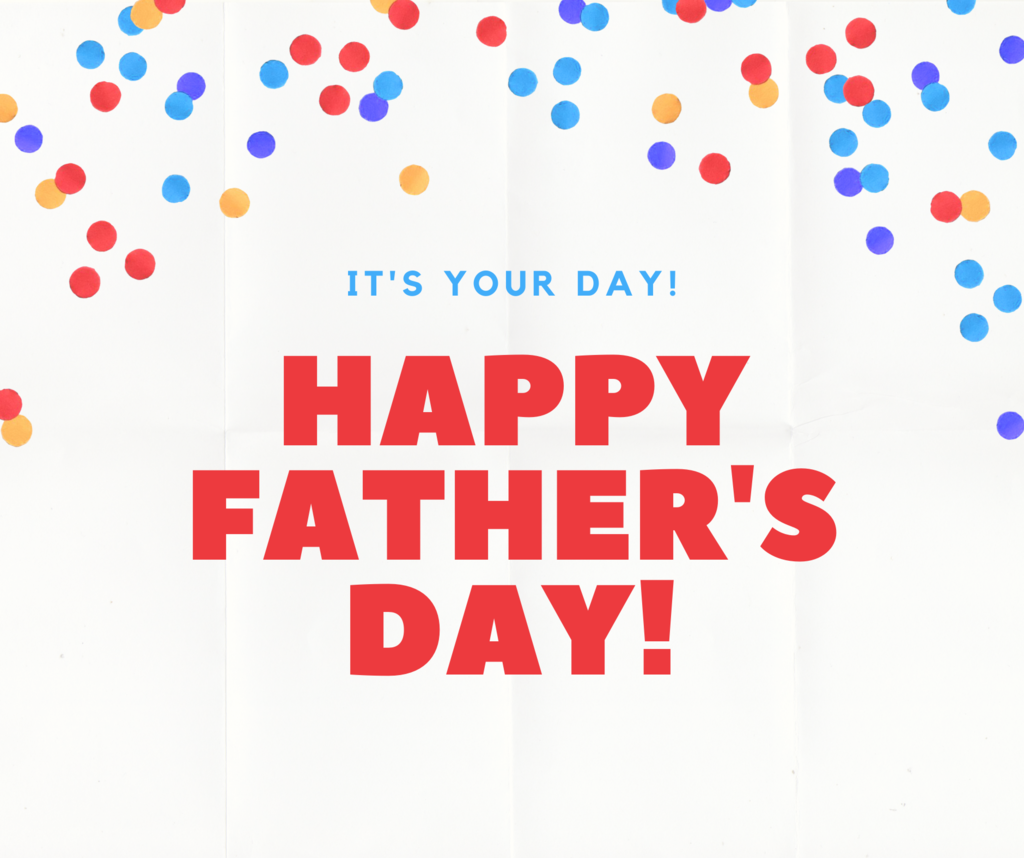 NDLE: North DeSoto parents, Summer practice and workouts are happening for the wrestling program. If your child is possibly interested in trying wrestling please bring them to try it out. It is without commitment for the summer. Sign ups will begin this fall for those interested in joining North DeSoto Wrestling Academy or the High School wrestling team. The schedule is as follows: Weight Room- MS and HS weight training/agility is Monday,Tuesday,Thursday and Friday from 6-7:30AM. Mat Practice- MS and HS Tuesday nights 6-7:30 (Upper Elementary Gym) Mat Practice- Elementary Thursday nights 6-7:30pm (Upper Elementary Gym) Contact coach Burton for any questions 318-617-6188 Bring your kids out to try this amazing program!

NDLE: North DeSoto Lower Elementary is excited to announce the addition of Mrs. Lindsey Thompson to our Team. We look forward to seeing her love for your children in action and showing them how to #dreambelieveachieve. She comes to us with three years of teaching experience in a sister parish. She earned her Bachelor's Degree in Early Childhood Education from Louisiana Tech University and also a Master's Degree in Special Education from American College of Education. She is so excited to start her teaching journey at NDLE that she is currently teaching at Camp DeSoto! Welcome aboard Mrs. Lindsey Thompson. #DreamBelieveAchieve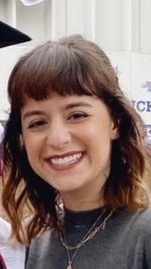 NDLE: The lower elementary is looking to gather gently used uniforms (size 3T-10/12), jackets, and gently used clear or mesh backpacks that you may be getting rid of due to summer cleaning to keep on hand for students in need. On June 1-3 from 8-3 pm, please drop off any of those items to our campus. #DreamBelieveAchieve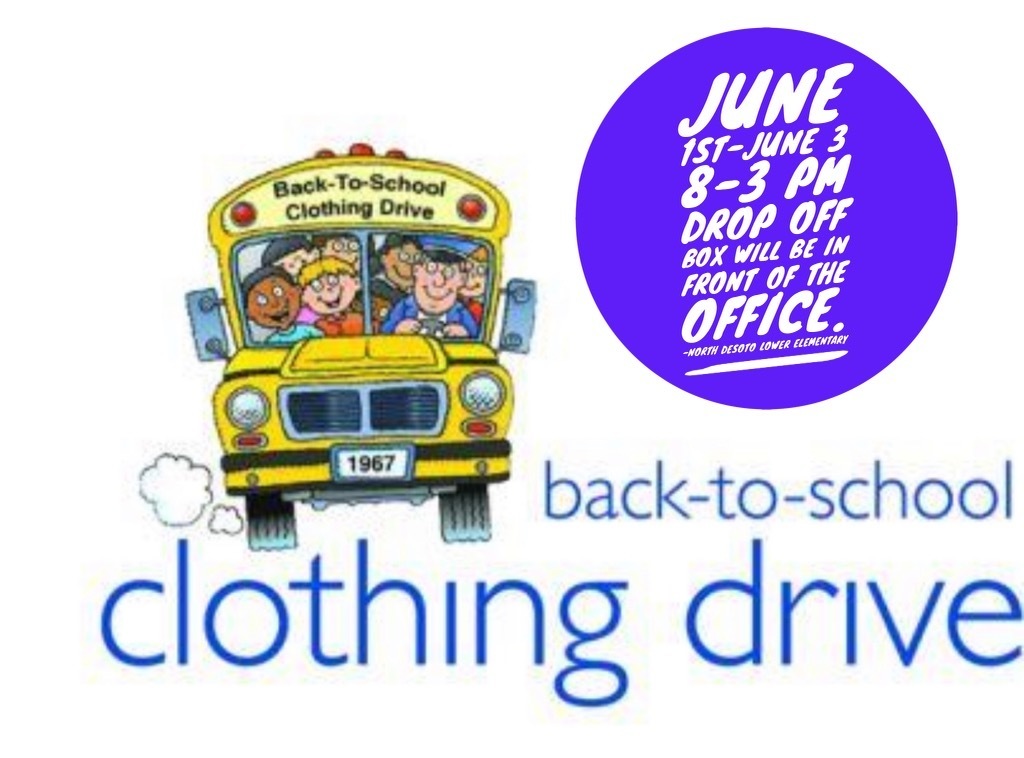 NDLE: We wish all of our Little Griffins and their families a safe and happy summer! #DreamBelieveAchieve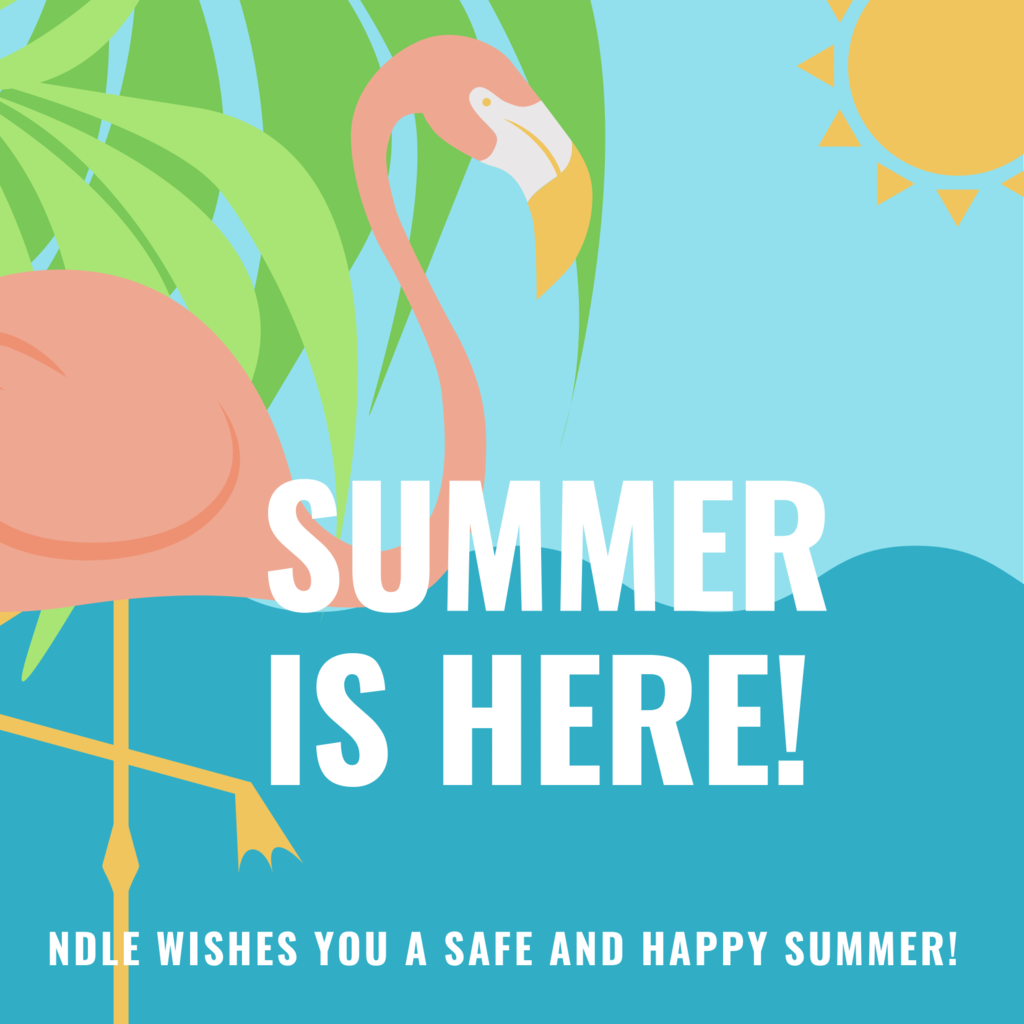 NDLE: Be sure to join the Stonewall Library Summer Reading program! Registration starts today! #DreamBelieveAchieve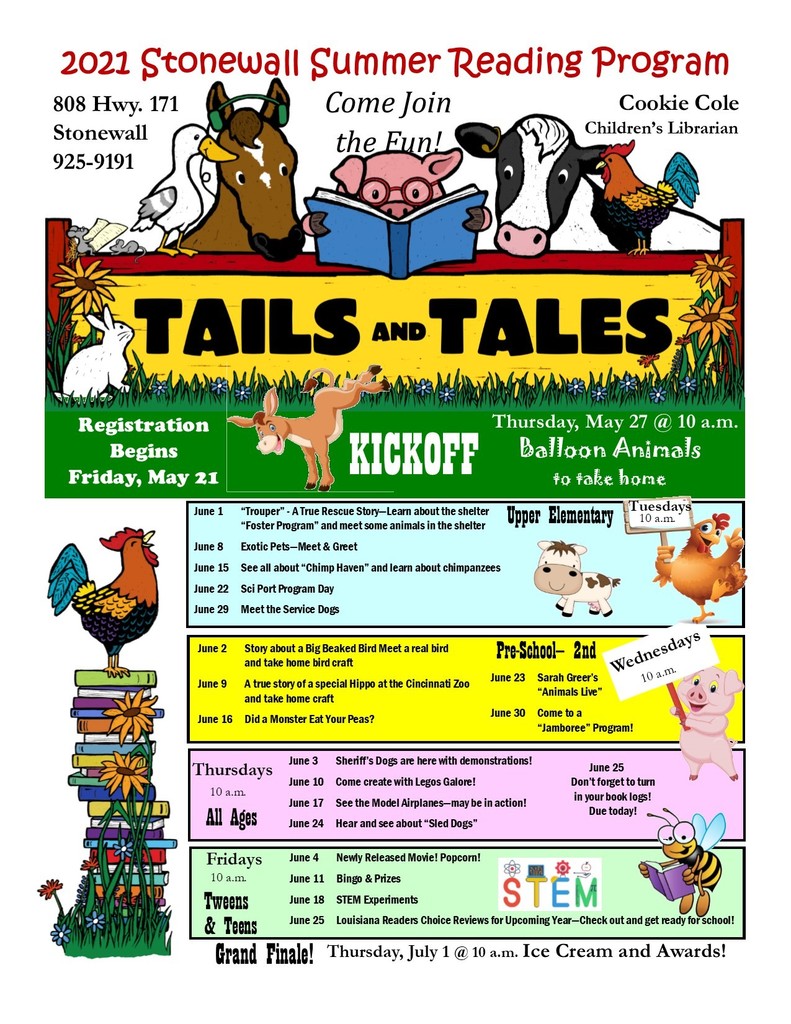 NDLE: It's Throwback Thursday! Let's play a game of GUESS WHO! #DreamBelieveAchieve

NDLE: Snow Cone Day is Tomorrow!!! #DreamBelieveAchieve

NDLE: Release time for Friday, May 21, 2021 will be 11:00am. We are the first school out of the four on our campus to load the buses, so we have to start earlier. We will start carline at 11:00am. #DreamBelieveAchieve

NDLE: Our 1st graders visited NDUE and were given a tour by the Student Leaders. They were able to visit the cafeteria, library and see the 2nd grade classrooms. Our 1st graders are very excited to make the transition to NDUE next year! #DreamBelieveAchieve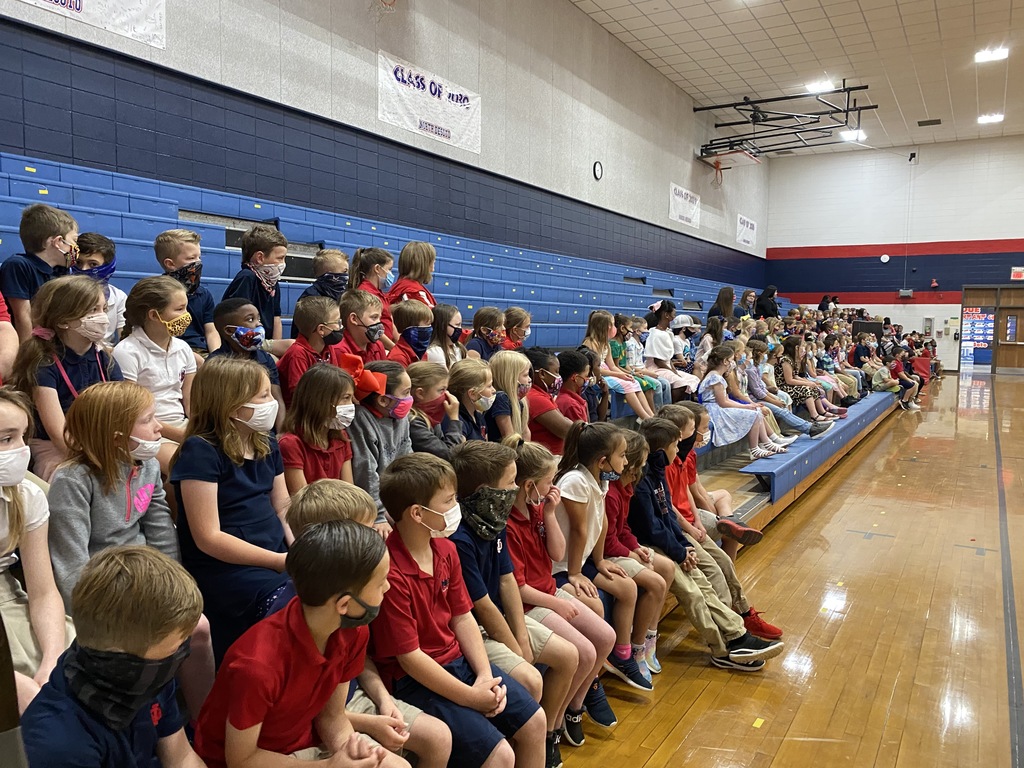 NDLE: We have 20/21 yearbooks for sale! They are $35. If you send your child with the money, please make sure it is the exact amount, we will not give change. Please make checks payable to NDLE. #DreamBelieveAchieve