🏀WOLVERINE BASKETBALL🏀 TUESDAY — AWAY •VG & VB vs. Benton •6:00 PM WEDNESDAY — HOME •Northwood-FB, JVB-Home •5:30 PM FRIDAY — HOME •Bossier-VG •6:00 PM
🏀WOLVERINE BASKETBALL🏀 Congratulations to the Wolverine Basketball team for their win last night in Lafayette! Mansfield: 67 Comeaux: 66 Top Scorers: Laketric Robinson: 26 points Nick Bailey: 15 points Patrick Davis: 10 points Zach Scott: 7 points Isacc Jenkins: 5 points Show your Wolverine support and pride by liking, loving and commenting below this post! WOLVERINE STRONG!
Today is a BIG DAY for our juniors and seniors! Students will order class rings and caps and gowns today from 10:30-12:00 on campus! Parents are welcome to attend. Please sign in and out at the front office. Homecoming Coronation begins at 7:00 PM tonight in the new gynasium. The doors will open at 6:45 PM and seating is on a first come, first arrive basis. There is no admission to homecoming coronation. #WolverineStrong 💚🖤
"Practice doesn't make perfect-perfect practice makes perfect. " — Vince Lombardi Our First Responder students practice taking vitals every day in order to master the basic skills of a first responder. #TheDesotoDifference 💚🖤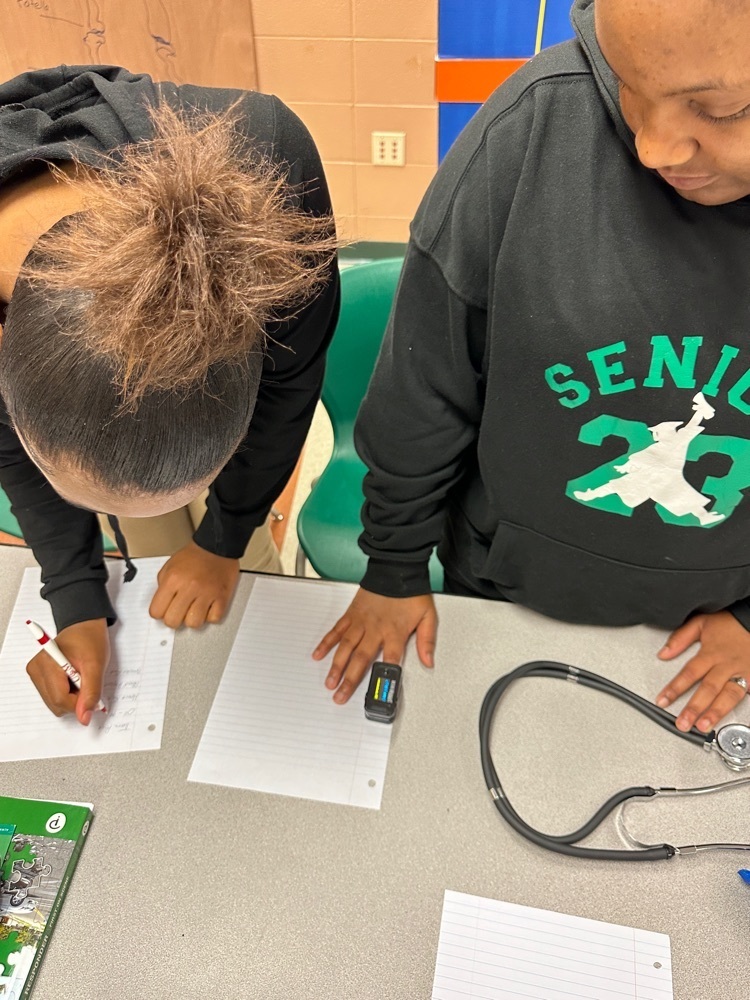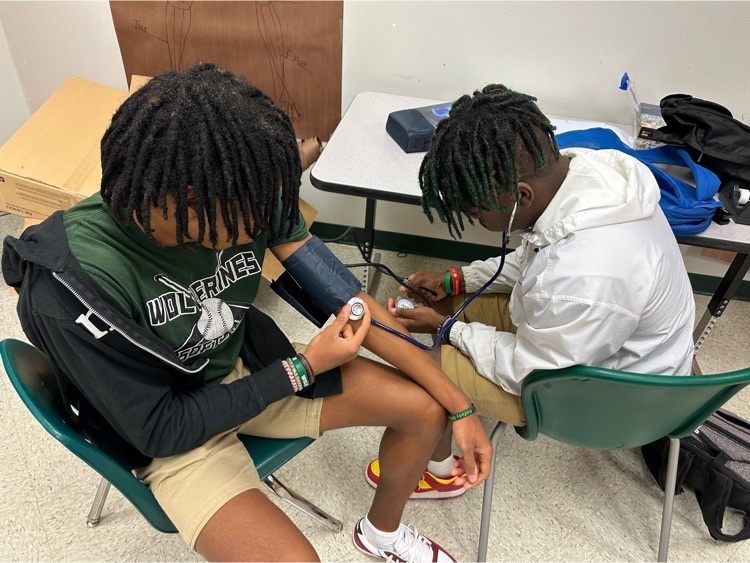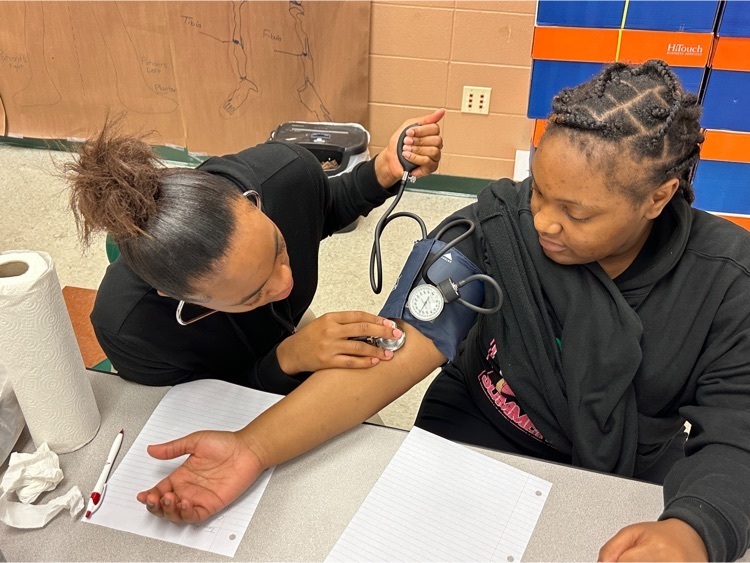 Please share-The Wolverine Family would like you to become part of their team, where you will receive support from the Leadership Team and Faculty at MHS. For additional information on these jobs at MHS, please visit
https://tinyurl.com/2wweh55t
. #WolverineStrong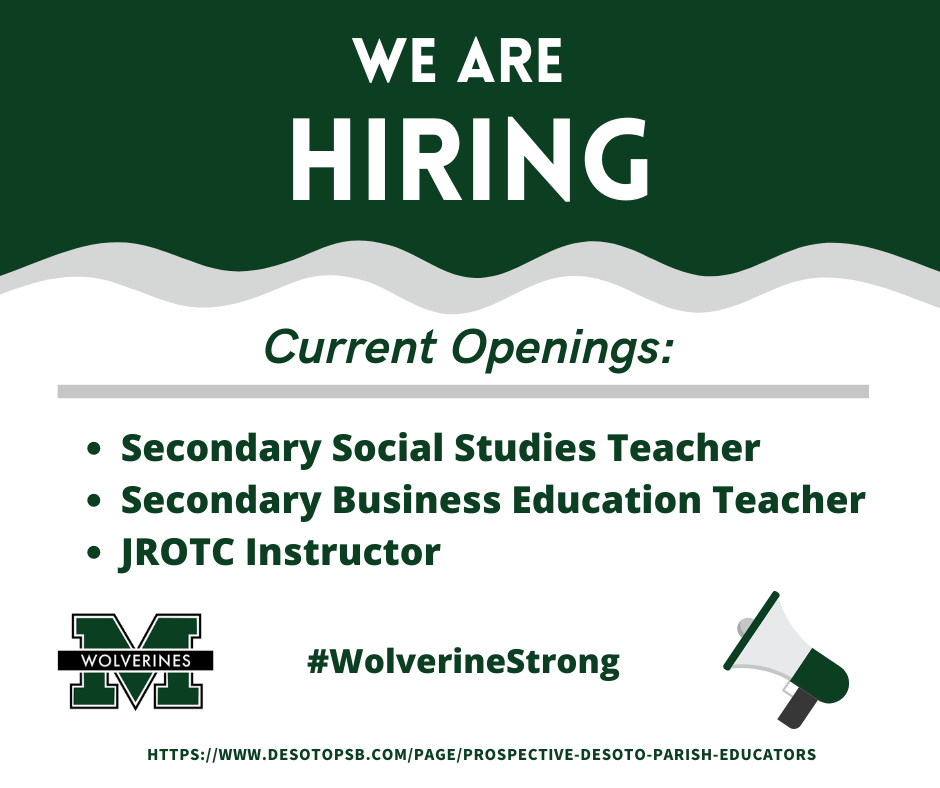 Friday, September 30th is the final instructional day of the 1st 9 weeks. Report Cards will be sent home with students on Monday, October 10th. Have a safe and enjoyable Fall Break. #WolverineStrong
🍂 FALL BREAK 🍂 Happy Fall Break! Faculty, staff, and students will enjoy a restful break October 3-7th. All faculty, staff, and students return on Monday, October 10th. Thanks for working so hard the first nine weeks of the new school year, Wolverines! If you're not too busy, come kick off your fall break by traveling to support the Wolverines tonight as they take on Calavary. Game time is at 7:00 PM! We hope to see you there supporting our team and their coaches! 💚🏈🖤
At this time, Mansfield High School would like to recognize the August student and teacher spotlights. Principal Ross asks students and teachers to email nominations and will continue to do so each week. Our first Mansfield High School Teacher Spotlight for the school year goes to Mr. Dufour. Mr. Dufour is a Mansfield High School graduate, teaches English III, AP English, and Speech. He was nominated by one of his students, MAKENZIE CLEMENTS. Mackenzie says, "Mr. Dufour allowed us all to introduce ourselves to one another on the first day of school. He is very nice and always makes me feel comfortable in class." Thank you, Mr. Dufour, for promoting a positive classroom environment on the first day of school, setting the tone for the remainder of the school year. At this time, there is an administrator in Mr. Dufour's class where Makenzie is presenting Mr. Dufour with some of his favorite things, courtesy of Mansfield High School administrators. Y'all may not remember this, but Mr. Dufour was our first Teacher Spotlight last school year as well. Congratulations, Mr. Dufour! We are blessed to have you here at MHS! Our first Mansfield High School Student Spotlight is Derrick Mitchell. Derrick is a freshman here at Mansfield High School. He was nominated by Baby Z. Baby Z says, " He always has his work finished early; he asks to be moved ahead and when I ask him to be a mini Z (teacher helper), he does so with no problems. He does not give them the answer; he reaches one and teaches one like I showed him. He is always prepared for class, does what is asked of him and gives more than my required 100% daily. At this time, there is an administrator in Derrick's class with Baby Z, receiving some treats from the administration here at Mansfield High School. Congratulations, Derrick! Welcome to Mansfield High School! We hope that you have an amazing high school experience with us! #WolverineStrong 🖤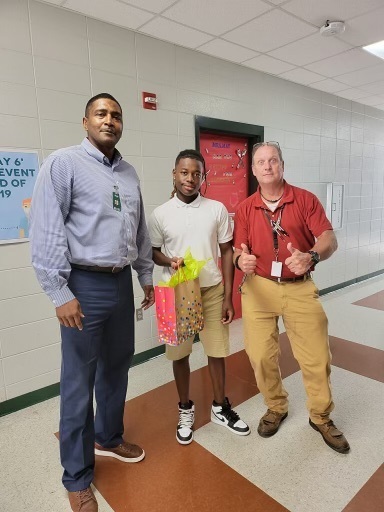 💚🏈 BATTLE ON THE BORDER 🏈💚 Please be sure that your bags are in compliance for tomorrow night's BOTB game at Independence Stadium versus the Huntington Raiders. Game time is at 7:30 PM, and if you weren't able to get a presale—no worries. Tickets will be sold at the gate tomorrow for $15! Come out dressed in white to support the Wolverines on their first game of the season! #WolverineNation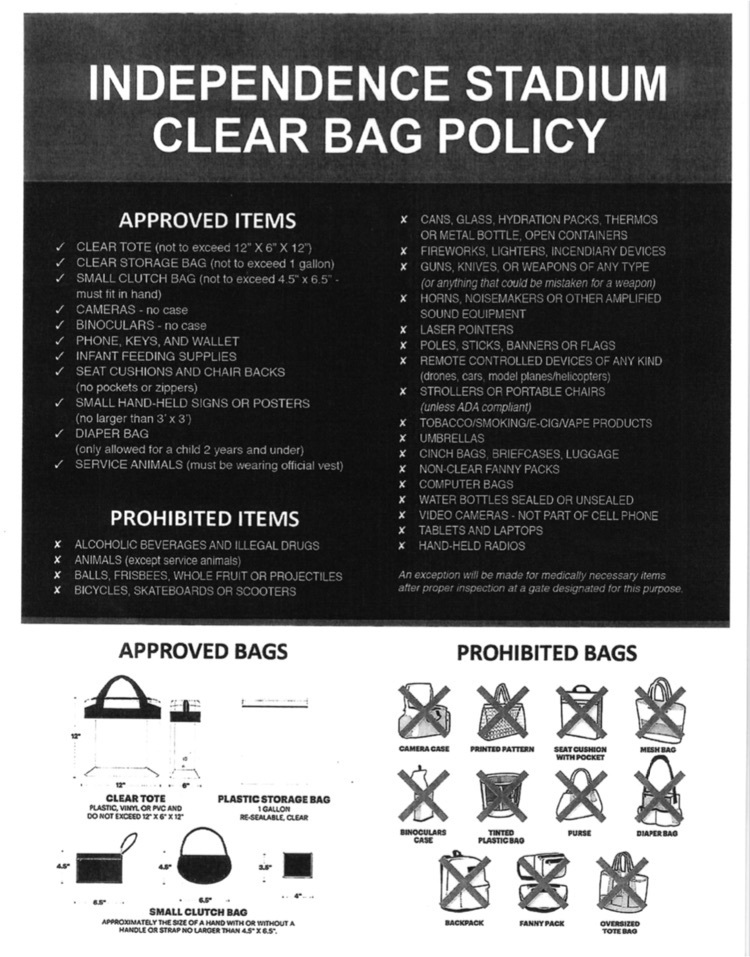 ❓WHAT'S HAPPENING THIS WEEK ❓ 🍏Parent/Teacher Conferences🍏 MHS will host parent/teacher conferences on Thursday and Friday of this week. The times are as follows: • 09/01– 3:30 PM - 6:30 PM • 09/02– 8:00 AM - 12:00 PM Please will sign in at the front lobby, pick up your student's progress reports, and visit teachers if you would like. 🍏 Senior Parent Meeting 🍏 From 5:30-6:00 PM on Thursday, September 1st the administrative team will host a senior meeting in the library. While attendance is not mandatory, it is highly encouraged to review the senior calendar that seniors received last week in their meeting and to ask any questions you have regarding your student's senior year. 🍏Wolverine Athletics🍏 Battle on the Border tickets and white spirit shirts will be sold in the front lobby during student-parent-teacher conferences. Be sure to purchase your $10 pre-sale tickets as no more will be sold after Friday at 12:00 PM. The game will be held Saturday, September 3rd at Independence Stadium. #WolverineStrong🖤
🐾SPIRIT SHIRTS 🐾 Wolverine spirit shirts are available for purchase in the front office at MHS! Shirts are $15 each and all proceeds will go to MHS general funds account. We are asking everyone who chooses to purchase a t-shirt to "White Out" the jamboree and BOTB game!
🚨🏈Some WISH for it, but WE WORKED for it. 🏈🚨 The MHS Wolverines have been invited to play in the Battle on the Border High School Football Showcase for the first time in school history! Advance tickets with a reduced price of ($10) will be available for purchase soon at MHS (date and location will be provided on school social media platforms when available)! We're asking all WOLVERINE faculty, staff, students, and community member to meet us at Independence Stadium Saturday, September 3rd at 7:00 PM to support this great group of athletes! #onegameatatime💚 #Wolverinepride🖤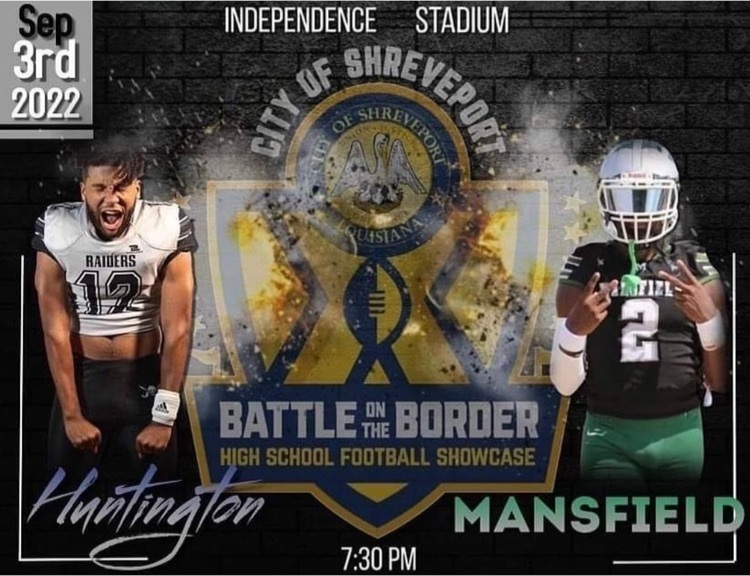 MHS Student Government Association invites all students interested and eligible to apply for membership into their organization. All candidates should ensure that they have read and agree to the terms of the SGA membership contract including: GPA requirements, discipline requirements, and the $50 non-negotiable SGA Membership dues before submitting an application for selection. The applications have been placed in the Google Cohort Classrooms and is only accessible to students using their school assigned email account. Potential candidates will be notified for campaign eligibility after the application has been received and reviewed by all sponsors and administration. Please note that only 3 candidates per grade level will be chosen based on the responses received. SGA is a premier organization and serves as the liaison between students, faculty, and the administrative team. In addition, the club is active on campus and supports several events such as homecoming and spirit weeks. All interested students should submit an application and if any questions arise, please see SGA sponsors, Mr. Dufour and Ms. Thompson. #wolverinestrong 💚🖤
MHS students show their creativity with a little door decorating contest to promote school culture and get excited about their WIN classes. Thank you teachers and thank you students for making our school brighter each day. #WolverineNation 💚🖤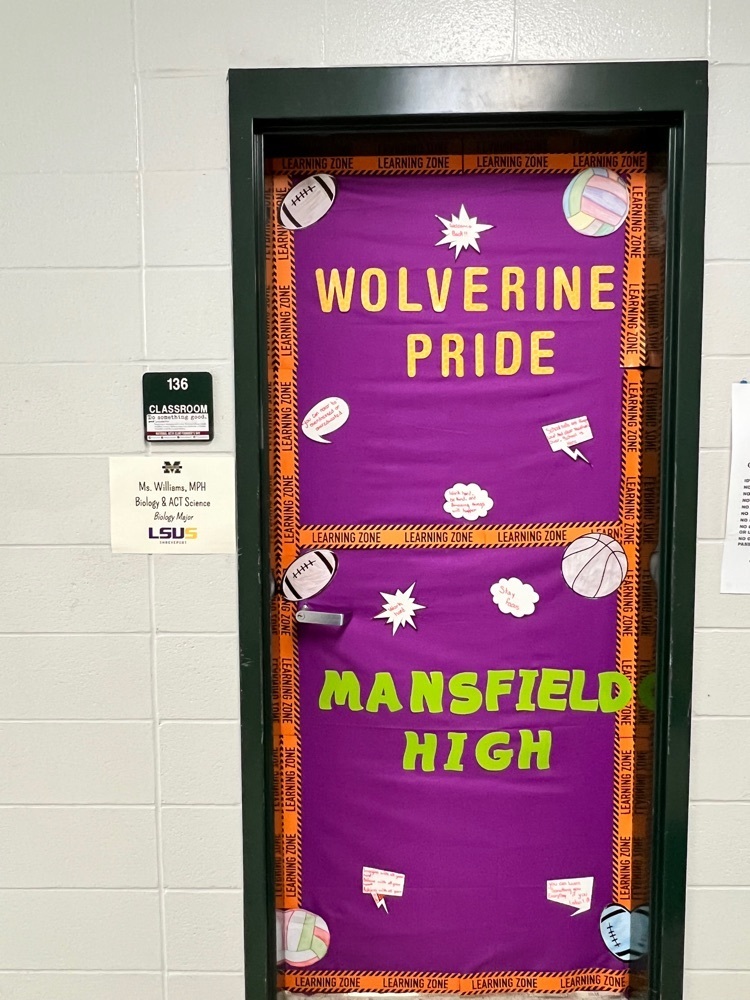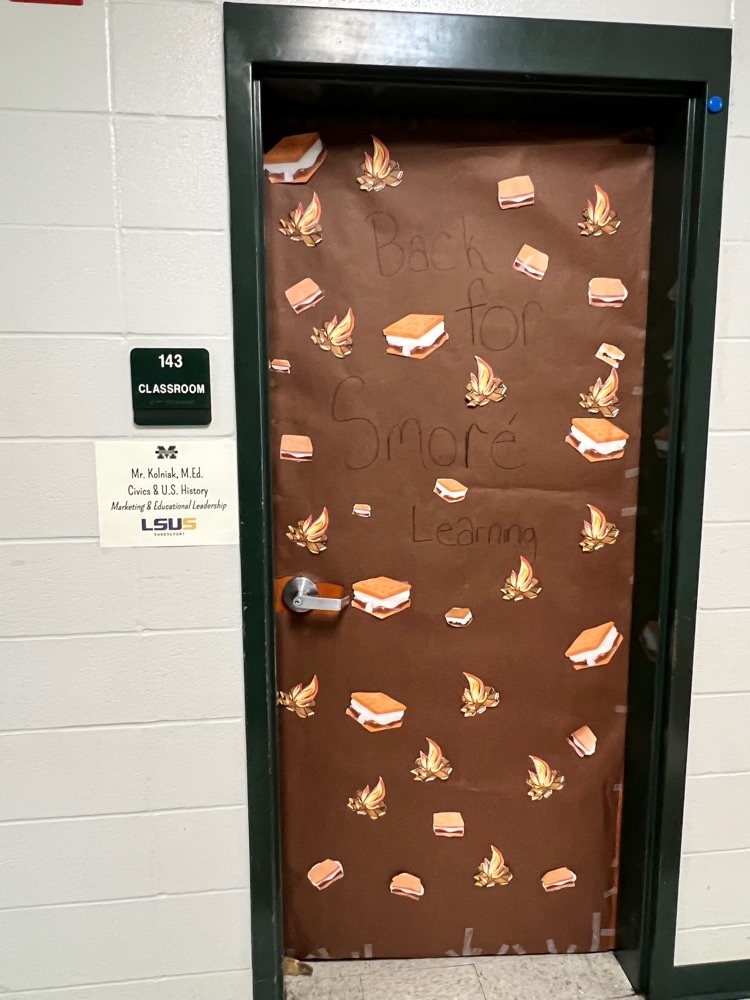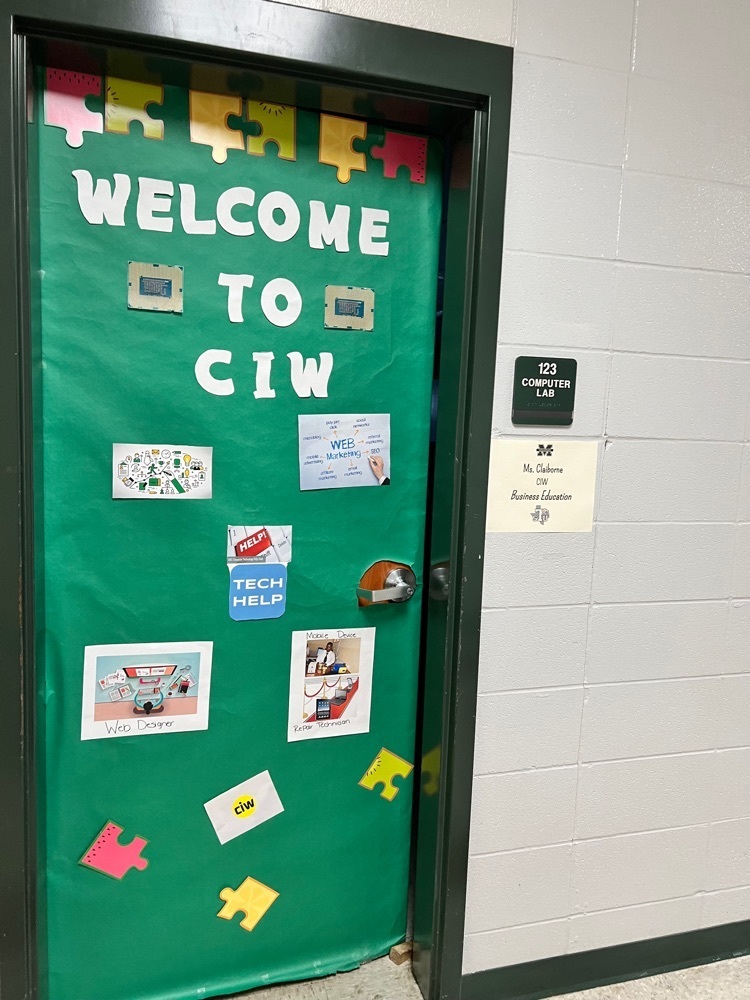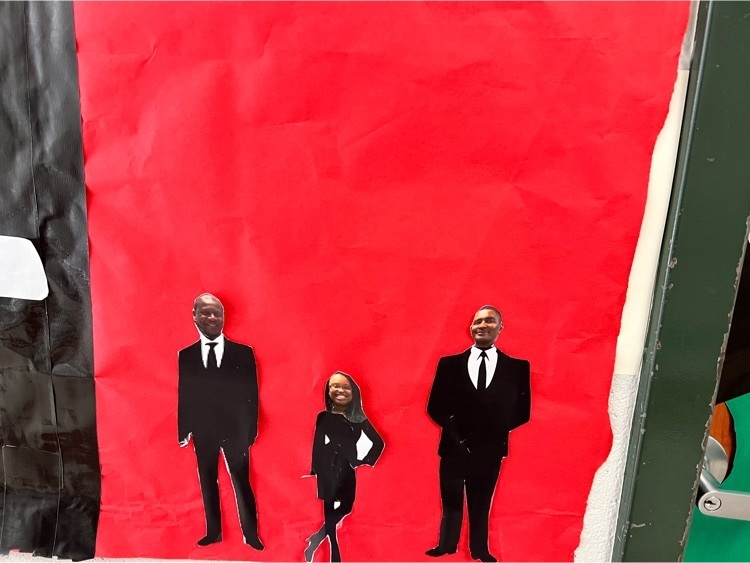 🚨OPEN HOUSE🚨 From 3:30-5:30 PM, Superintendent Corley, the administrative team, and the faculty of MHS invite all students and their parents to attend Open House for the 2022-23 school year. Open House will be busy as students will be able to submit schedule change requests, join clubs/organizations, and win door prizes including: homework passes, tardy to class passes, jeans passes, and FREE Jamboree tickets. Please come out and meet the administration, faculty, and coaches of MHS. We also hear Superintendent Corley will be coming with food in hand, and everybody loves FREE pizza. 🍕😉 Students are welcome to attend without parents, but we'd love to see some Wolverine parents out this afternoon in the New Gym at 3:30! #WolverineSTRONG 💚🖤
Welcome Back, Wolverines! Our faculty and staff were anxiously awaiting the arrival of our students this morning decked out in their college/career gear to promote college and career readiness as part of DeSoto's mission to ensure each student graduates as a "citizen prepared to transform their dreams into realities". Be sure to catch the Channel 6 news today to hear about the new course offerings and opportunities available for our students at MHS this year. #WolverineStrong 💚🖤
If any business owners would like to purchase an ad for the Football Program, contact Athletic Director Darrell Barbay by email at
darrell.barbay@desotopsb.com
by Monday, August 8th or speak to him in person at Open House Monday, August 8th. Wolverine STRONG! 💚🖤
MHS Faculty and Staff were all smiles as they returned for the first day of professional development yesterday. We are excited to welcome all our students on Thursday, August 4th. #WolverineStrong 💚🖤