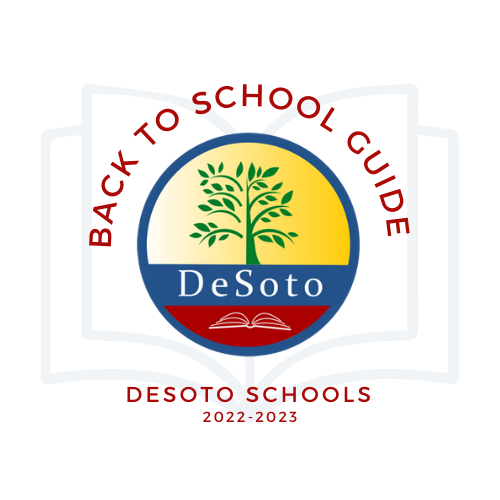 Back to School Guide
2022-2023
DeSoto Schools have been working tirelessly to achieve our mission of creating a positive school environment that allows all students to transform their dreams into realities.
This year, like all others, we will work together to provide the best education for all students.
The information on this page will provide you with all information needed to start your year off successfully.
Academic Calendar & Back to School Information
Stay up to date on important happenings throughout the school year by viewing our Academic Calendar. This site will be updated regularly so that you can also find information regarding Early Childhood programs as well as orientation and school events specific to the Elementary, Middle, and High Schools.
Back to School Resources!
The first day of school is an exciting and nervous process. It takes all of us to start this year off on the right foot. Provided below are several resources to help students return to school in the most successful way possible including bus routes, policies, and more!
DeSoto App-It's Everything DeSoto...In Your Pocket!