Transportation Staff
School Bus Safety Tips
EDULOG
We are extremely excited to have the Edulog system here in DeSoto Parish, as it has already proven to be a great asset. The system allows you to track the bus your student rides and will give you accurate pick up and drop off times. If you have not already done so, please go and download the App. Contact your Bus Operator or the Transportation Department for instructions and codes.
Telephone 318-872-2798
Fax 318-872-2668
400 Jenkins Street
Mansfield, Louisiana 71052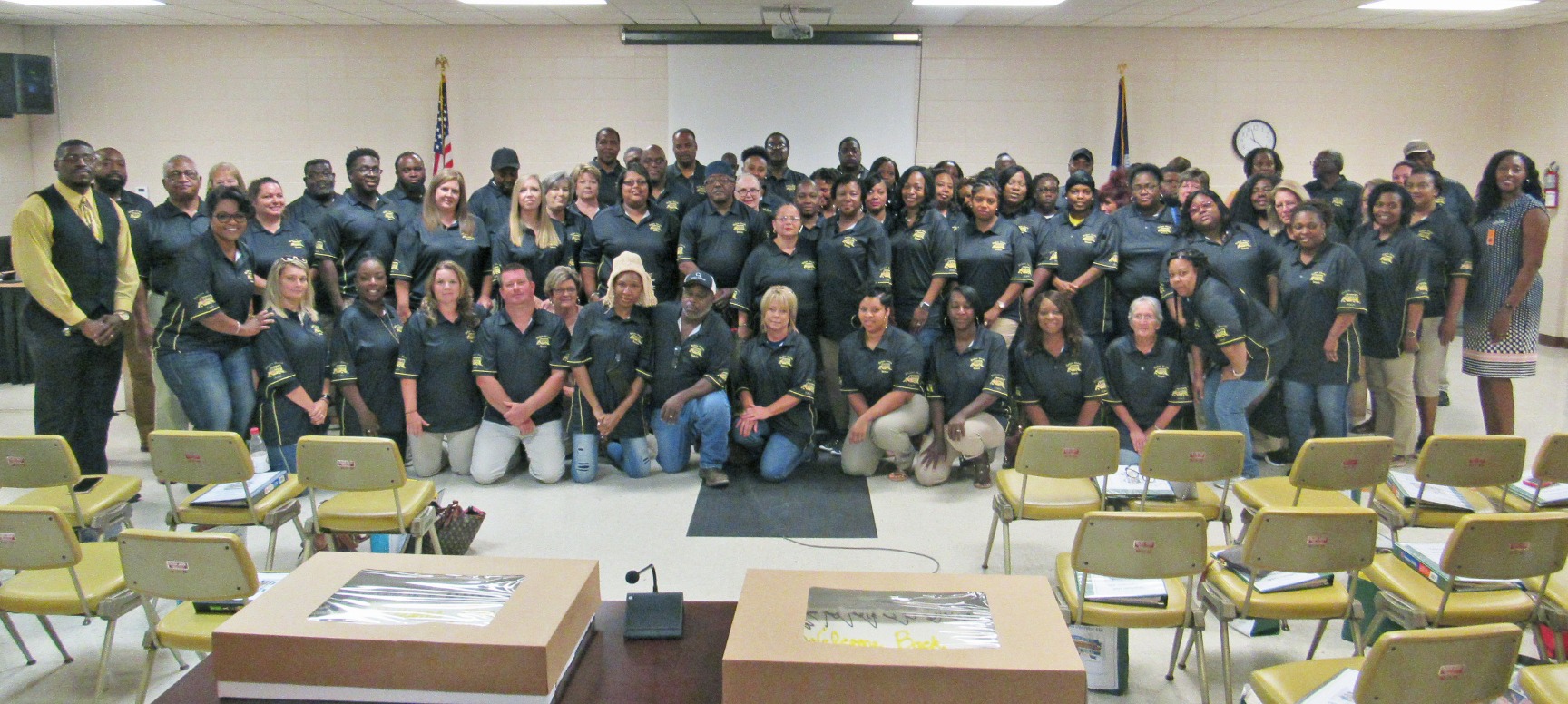 DeSoto Transportation Staff
DESOTO TRANSPORTATION
Going Big! Going Bold! Going Together!
Safety is the top priority as we strive to carry out the duties and responsibilities related to district transportation. This department supports all district transportation needs ranging from busing students to and from school each day, providing special needs transportation, accommodating all extracurricular and activity trip busing needs, and providing vehicles for employees to attend workshops and conferences.
All School Bus drivers possess a Commercial Driver's License and pass the State Bus Driver Certification. The transportation department is proud of its safety record and years of service it has provided for the DeSoto communities.
Our Mission
To create a supportive, encouraging learning environment for the school districts serving DeSoto children, through professional, knowledgeable ideas, utilizing the best resources available to achieve safe transportation programs.