This is Teacher Appreciation Week and we want to celebrate our DeSoto Parish Teachers! Our teachers don't just teach, they also inspire. Thank you, Teachers, for making a difference every day for our students. You are #TheDeSotoDifference!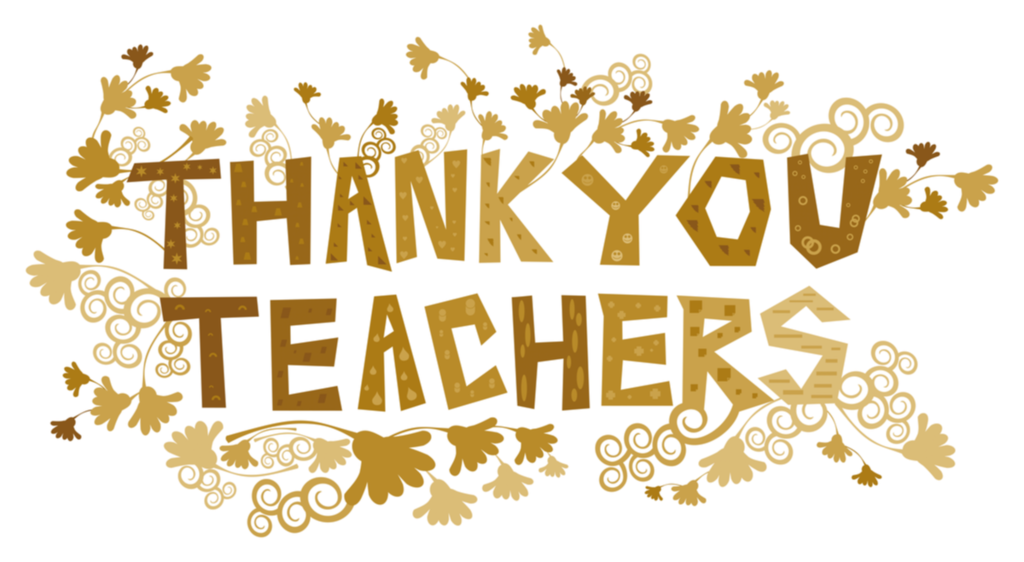 Congratulations to Mr. Peyton Dufour, teacher at Mansfield High School. Peyton has been awarded a scholarship to attend the ISTE (International Society for Technology in Education) Conference in New Orleans this summer. Peyton is already a leader with technology in the classroom, but this opportunity will give him additional tools, making his classroom even more interactive. Congratulations, Peyton! You are #TheDeSotoDifference!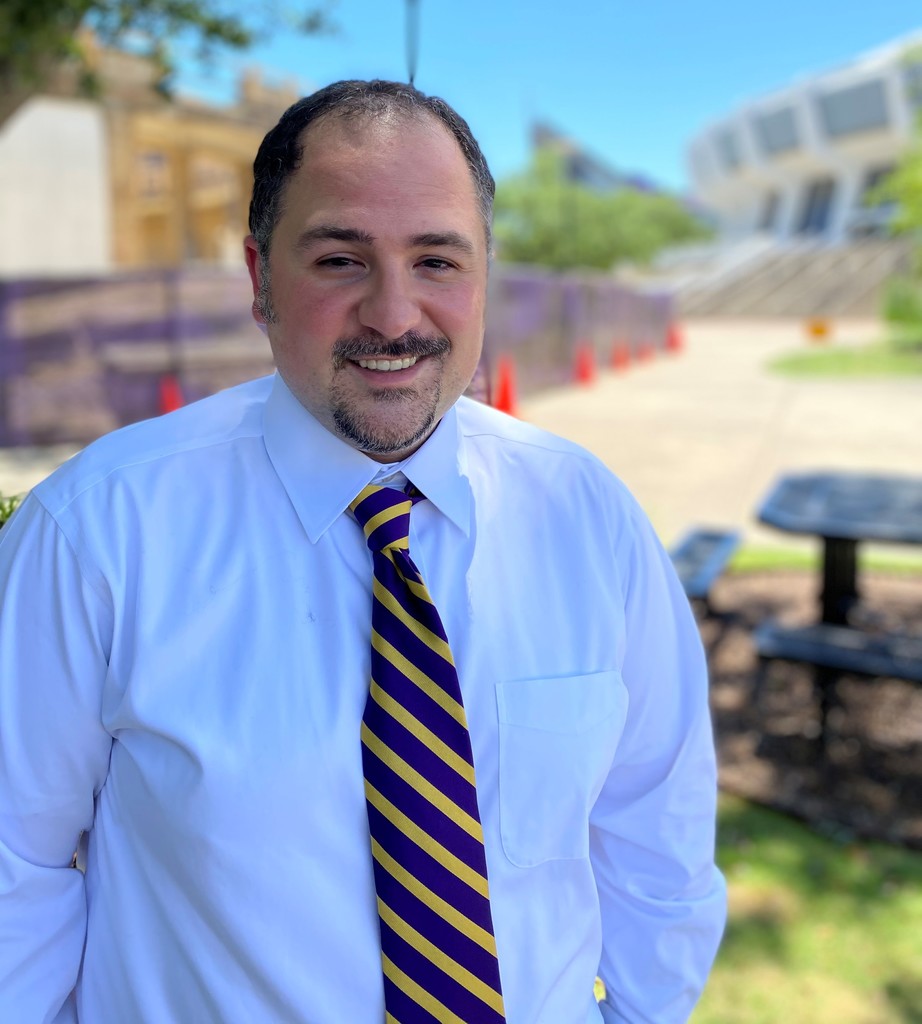 Mrs. Marti Ossman is #TheDeSotoDifference!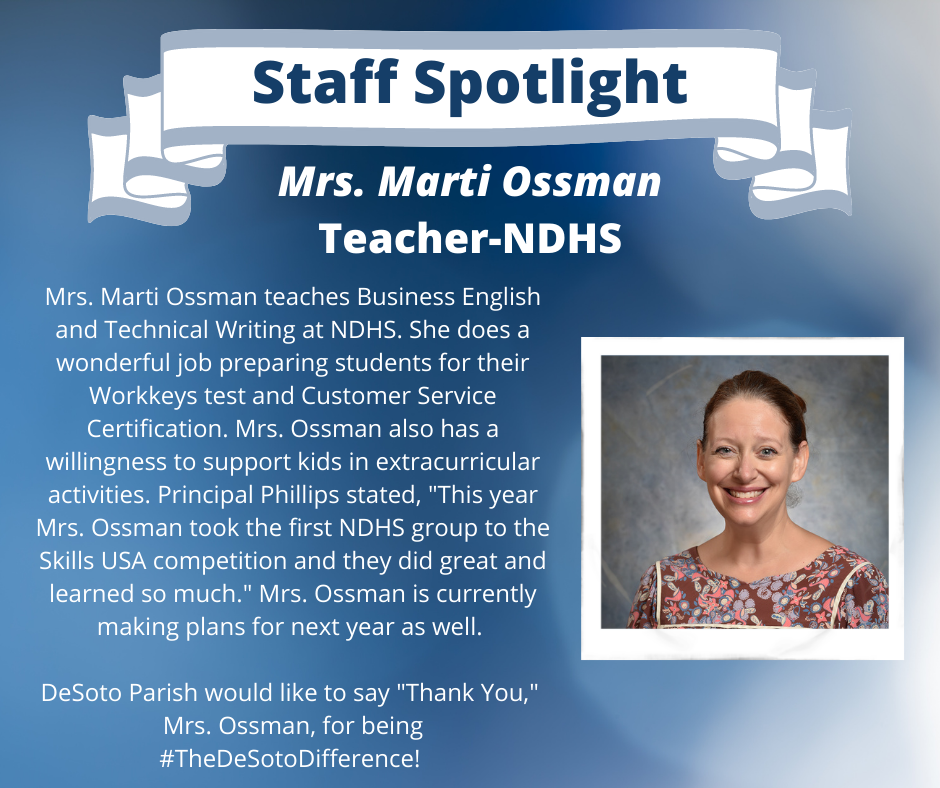 Coach Patrece Carter is #TheDeSotoDifference!
We look forward to seeing everyone back this morning at school! It's always a great day in Desoto when we have everyone back on campus! #TheDesotoDifference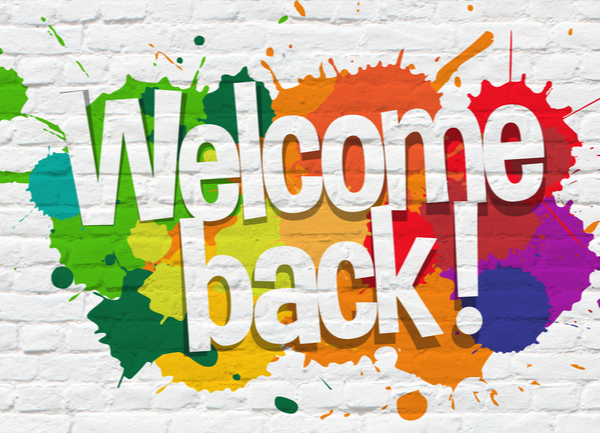 This week, we celebrate National Volunteer Week. We want to thank all volunteers who lend their time to help us build a stronger community. Take time to let them know how much we appreciate them. There is strength in numbers, so volunteer and make a difference!
#DeSotoCares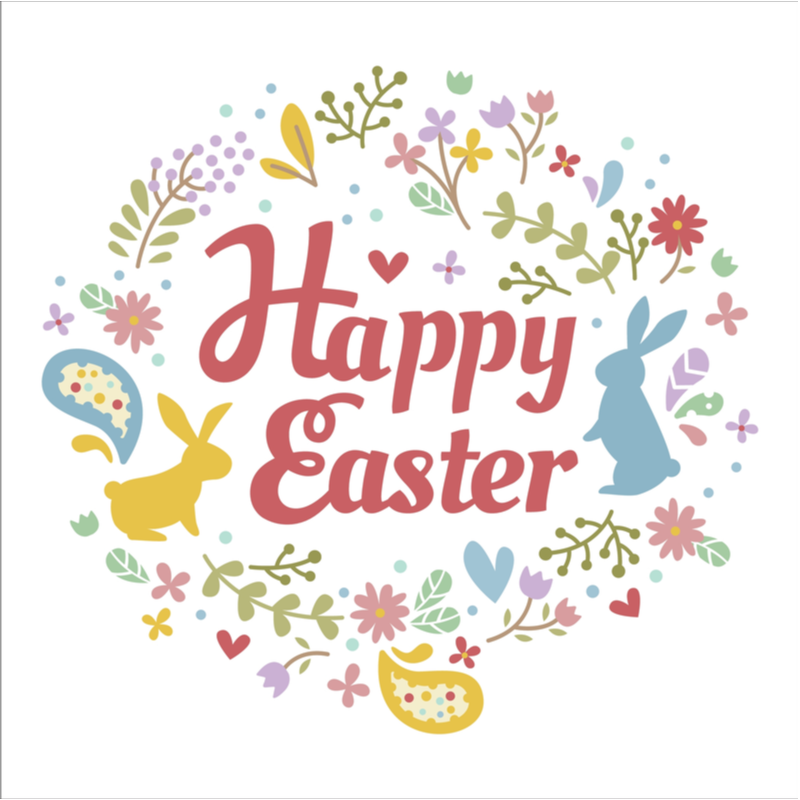 All the flowers of tomorrow are seeds of today! MHS Ag students have been helping MES students beautify their campus. #TheDeSotoDifference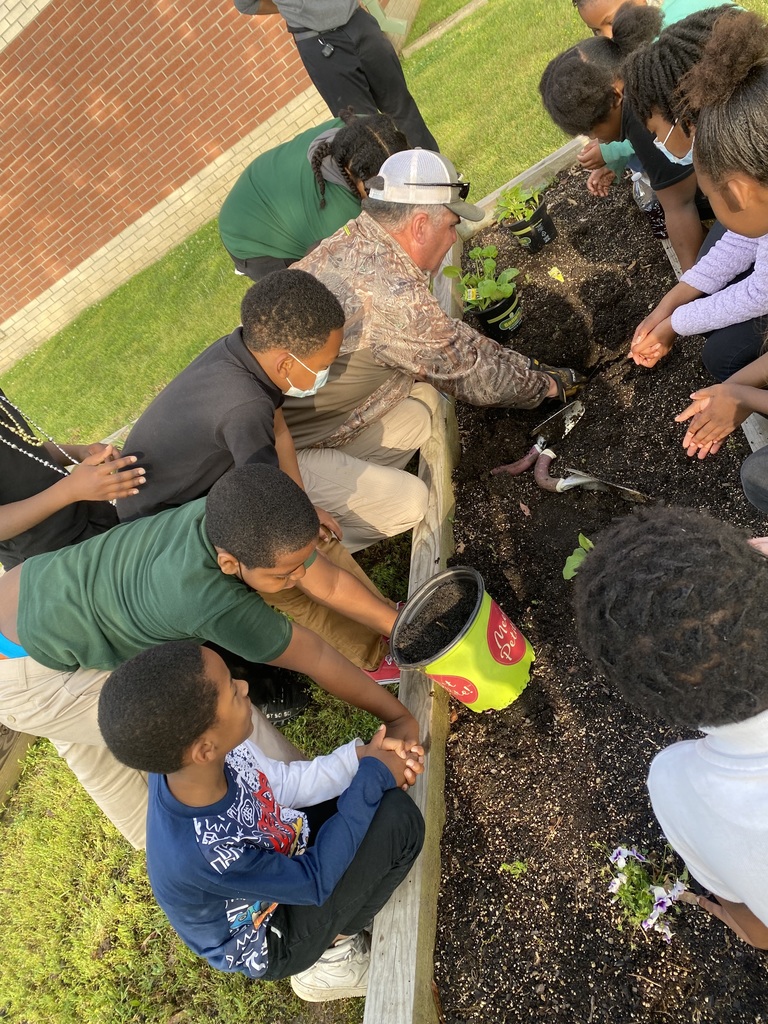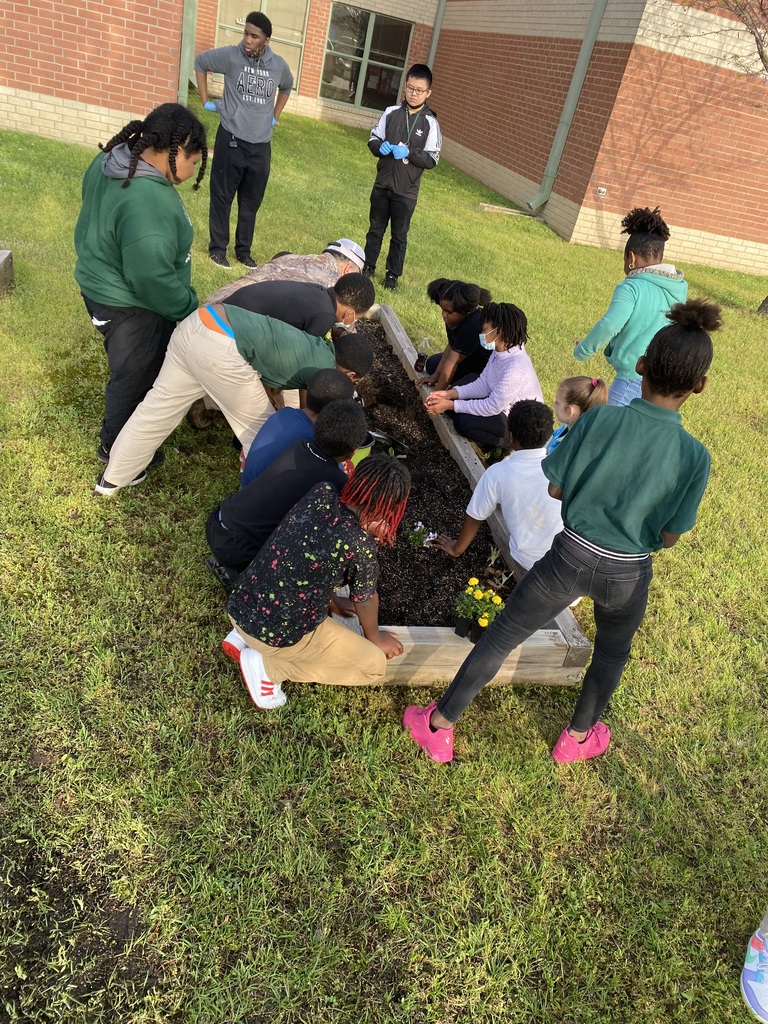 Thank you to Martin Specialty Coatings for giving a presentation over job skills and career opportunities in their area of expertise to over 50 students! #DeSotoStrong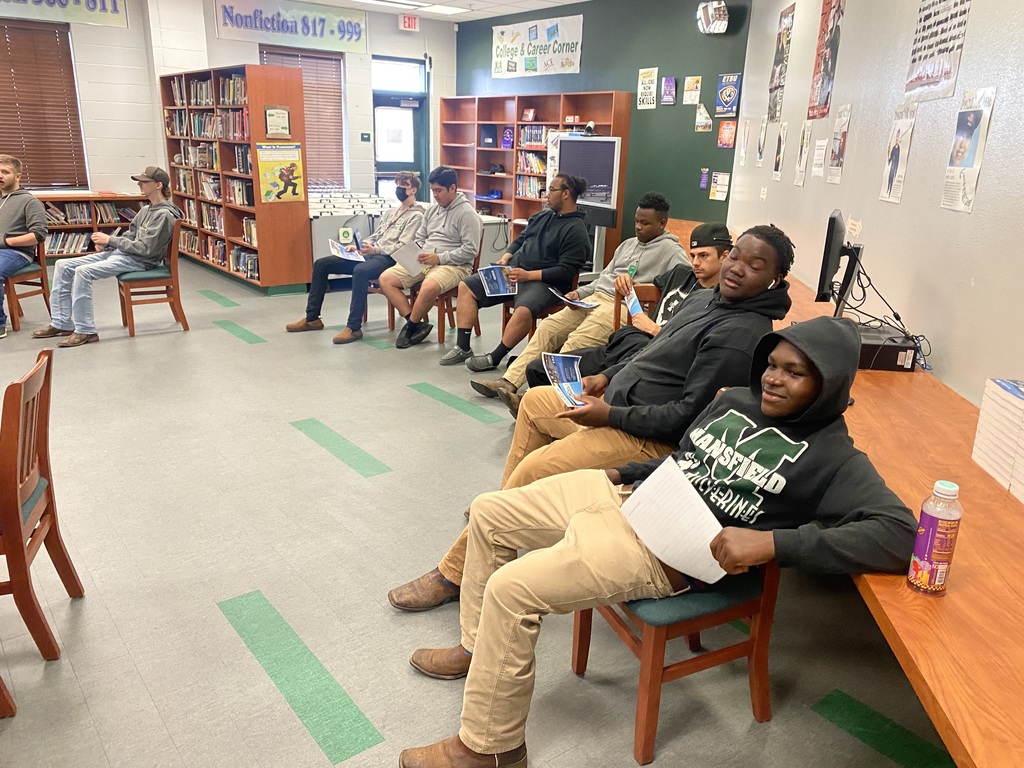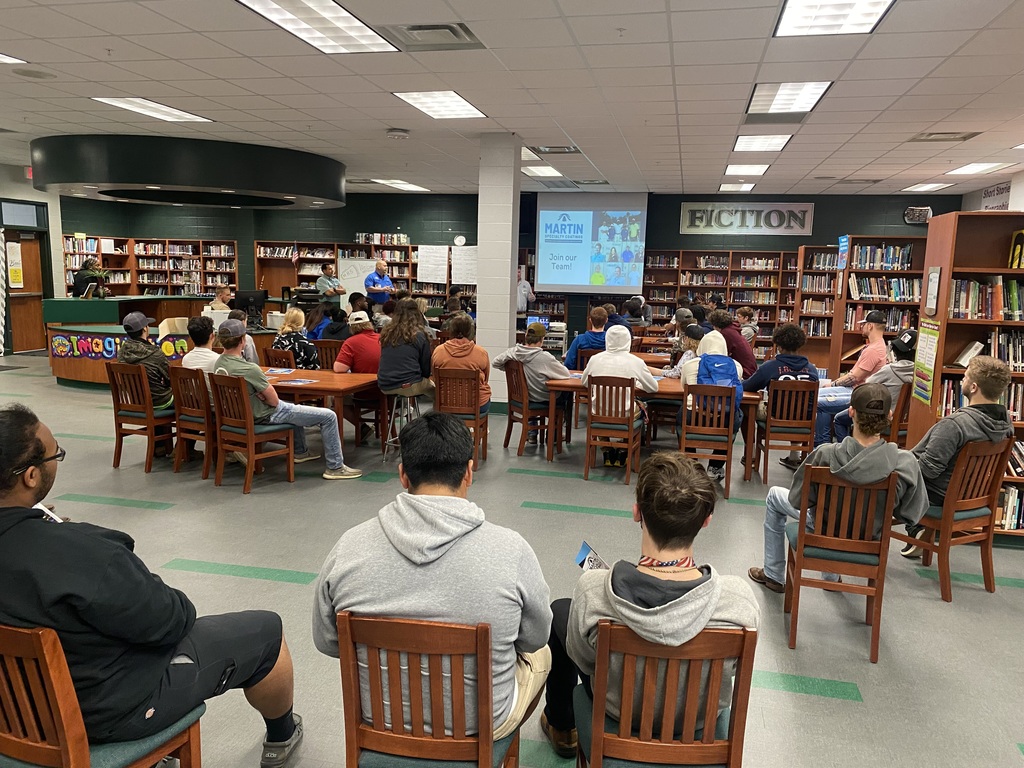 Today we celebrate the DeSoto Parish Paraprofessionals. Their work is invaluable, and we appreciate their dedication to our students and teachers. So please, let's take time to give a shout-out to our paraprofessionals! #TheDeSotoDifference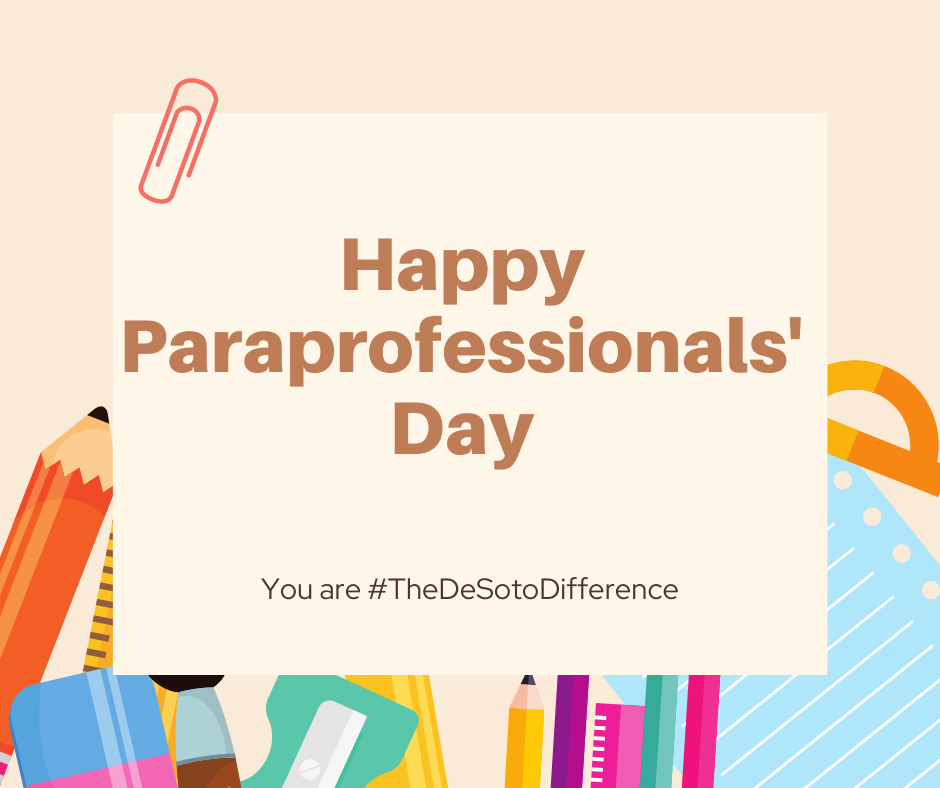 This week is National Assistant Principal Week. Help us honor the Assistant Principals for DeSoto Parish Schools. They are #TheDeSotoDifference!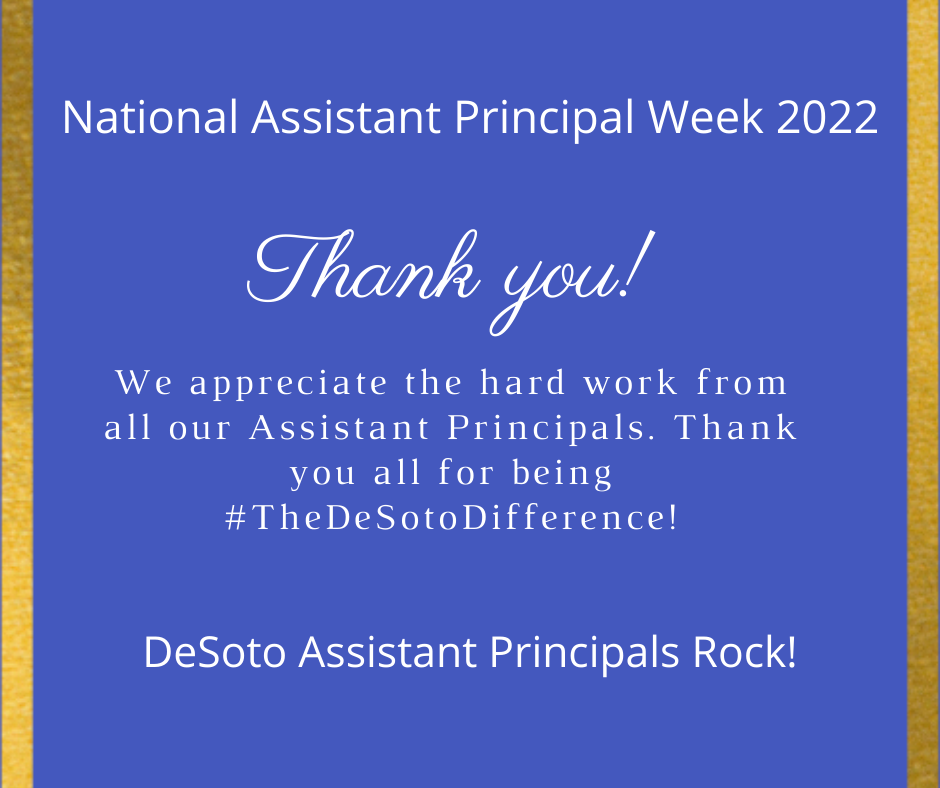 Let's work hard and finish strong this week! Spring Break is on its way! #TheDeSotoDifference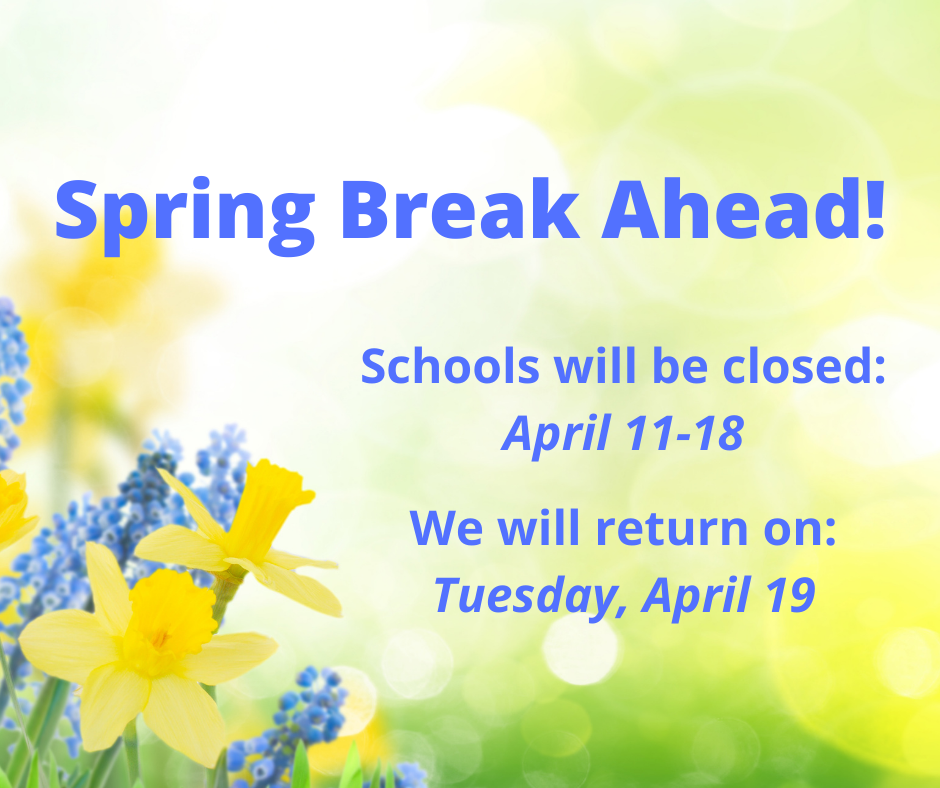 Shout-out to all librarians! #TheDeSotoDifference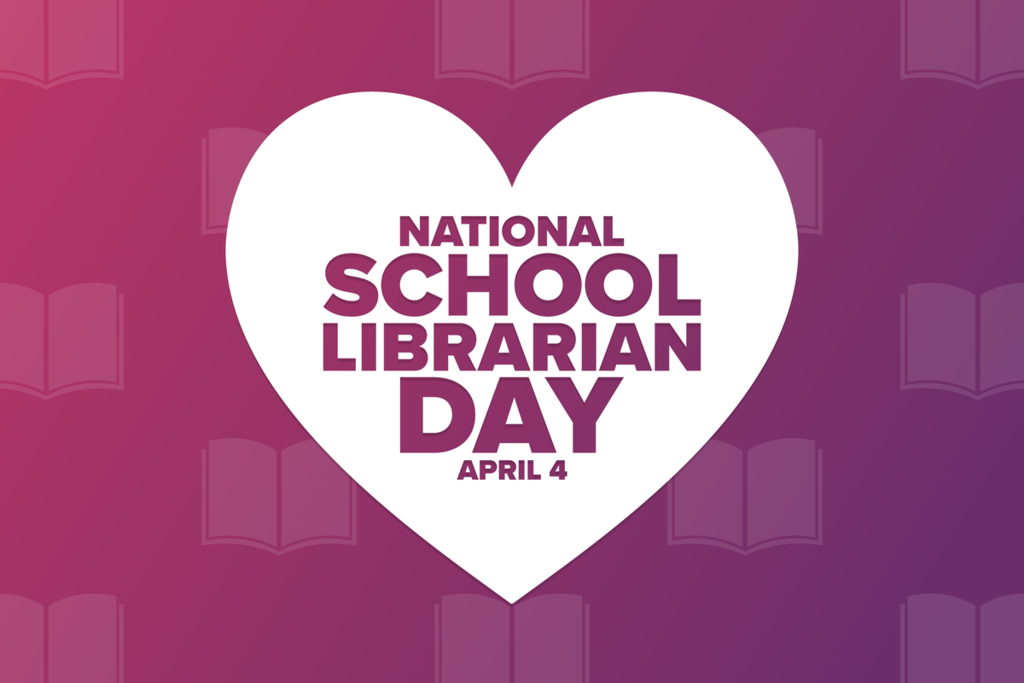 April is Autism Awareness month. We support a world where all people with autism can reach their full potential. Next Friday, April 8, DeSoto Schools will "Light it up Blue" by wearing blue. This is an approved jeans day for all that participate. #DeSotoCares #LightItUpBlue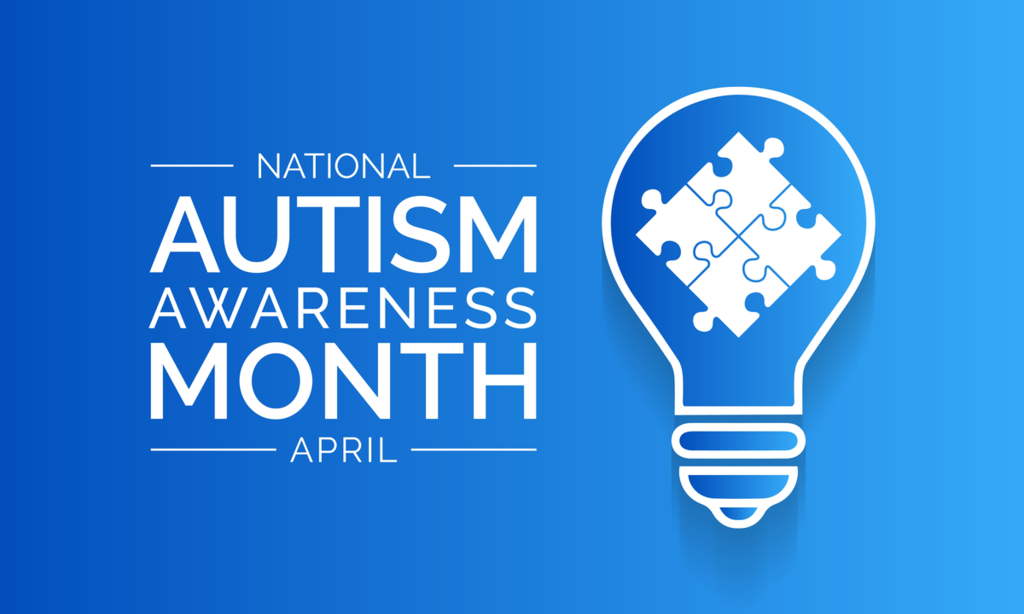 All DeSoto Parish schools and offices remain open today, Tuesday, March 22nd. We will continue to monitor the weather closely and assess roadway conditions throughout the morning.
We are excited to announce, Mrs. Tamela Phillips, North DeSoto High School Principal, has been named a Louisiana Principal of the Year Semifinalist! We are proud of you, Mrs. Phillips! You are #TheDeSotoDifference!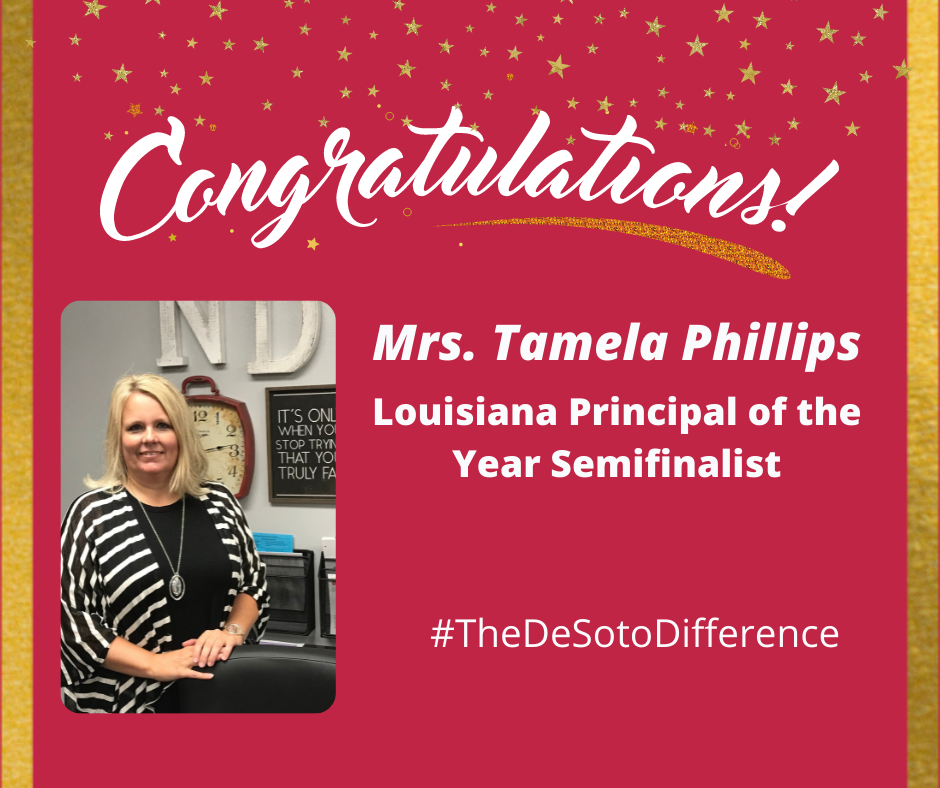 The D.O.V.E. (DeSoto Occupation Vocational Education) students have been busy decorating for Easter in their classroom. Today, they have finished their bulletin board by sending out happy Easter wishes to everyone that visits the classroom. #TheDeSotoDifference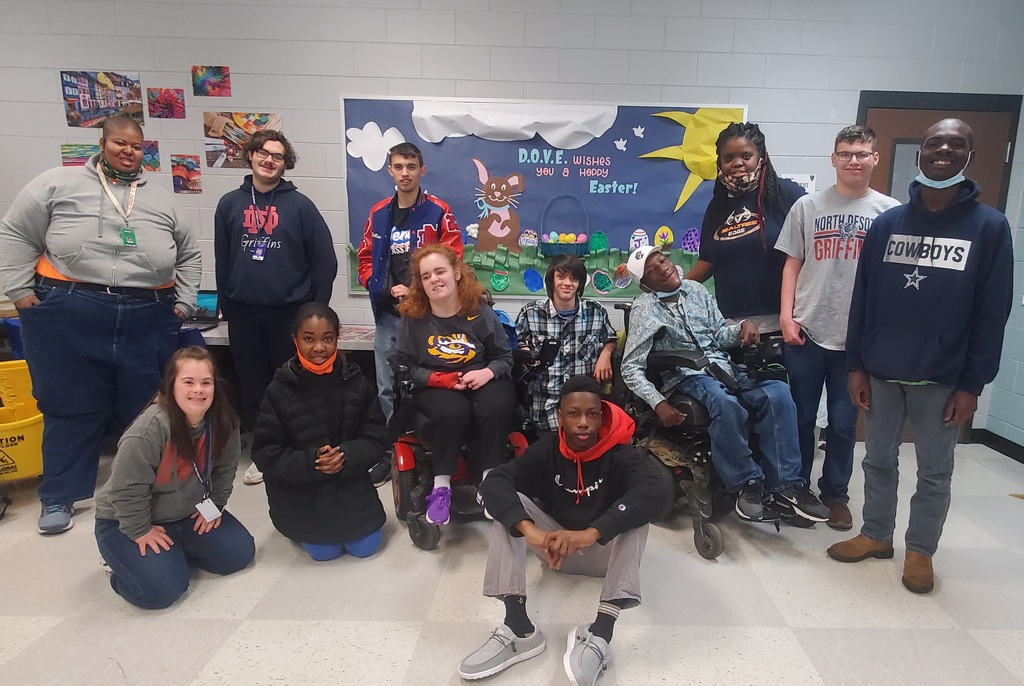 Prospective Teachers and Resident Teachers-Join us on March 31 for a tour of our district and see what makes us #DeSotoStrong. For more information and to register, visit:
https://tinyurl.com/mrs7w5a9
.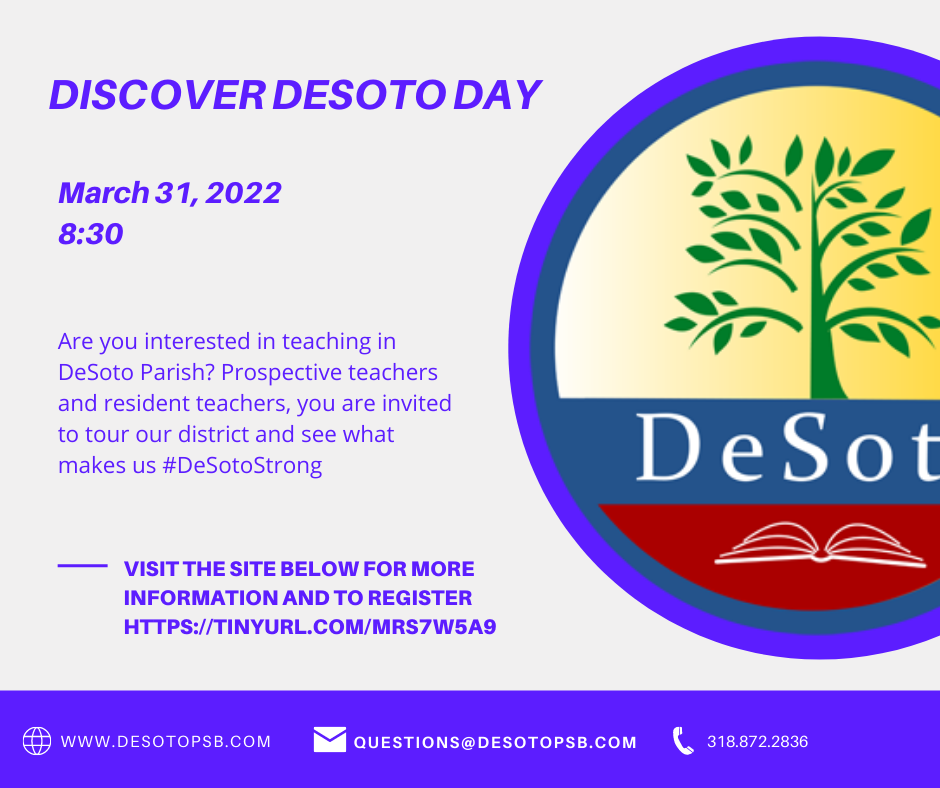 On Monday, March 21st, help us recognize World Down Syndrome Day by wearing crazy socks and the colors blue and yellow. This is an approved jean day for all that participate! We encourage all students, faculty and staff to participate! #TheDeSotoDifference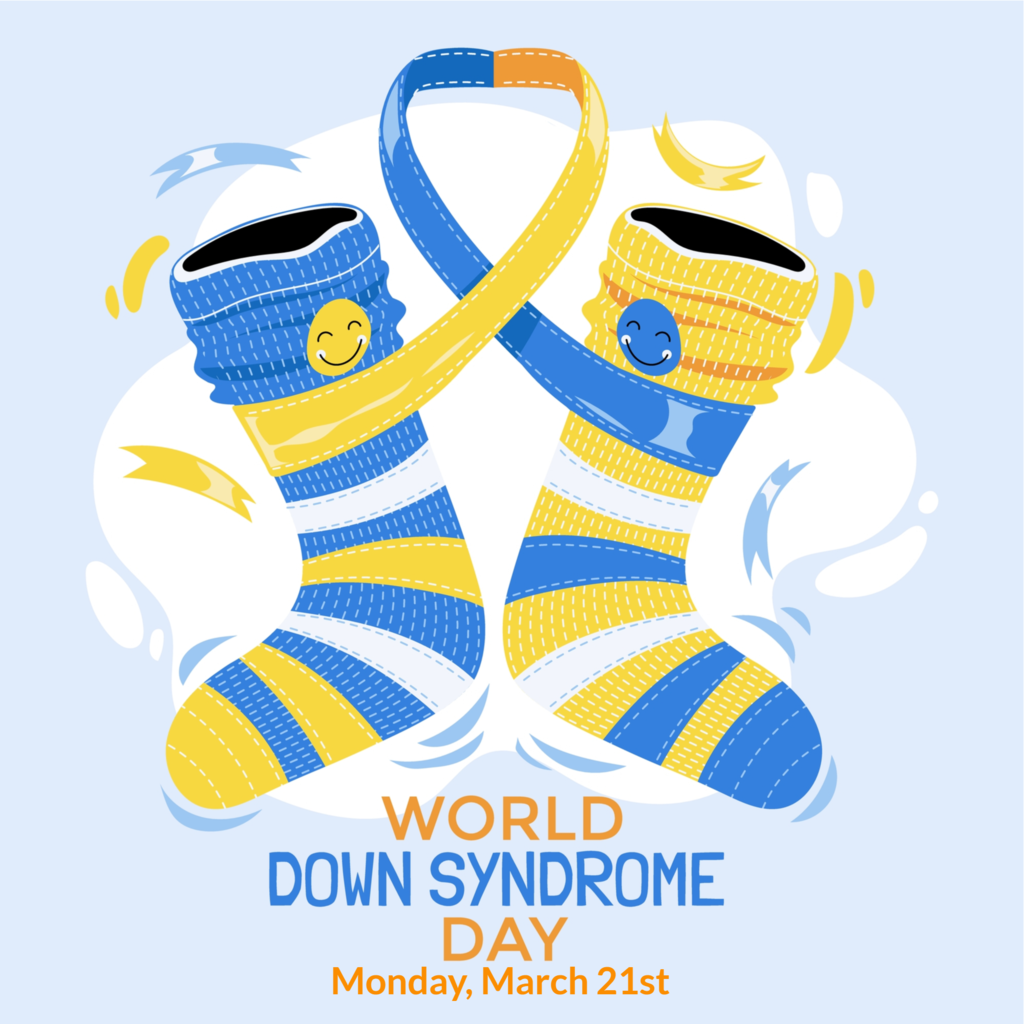 Coach Dayne Reeves is #TheDeSotoDifference!