March 15, 2021 Superintendent's Message

The students of DOVE (DeSoto Occupational and Vocational Education program) are in the process of building wood duck boxes. These wooden boxes will help increase the local wood duck population. For more information, please visit
https://bit.ly/2Mgw7xw
.

Just a reminder, schools will be closed Mon., Feb. 15 in observance of Presidents' Day and remain closed Feb. 16-19 for Winter Break. Faculty & Staff will return Mon., Feb. 22 for Professional Development & students will return Tue., Feb. 23. Enjoy your break! #DeSotoStrong

February 11, 2021 Superintendent's Message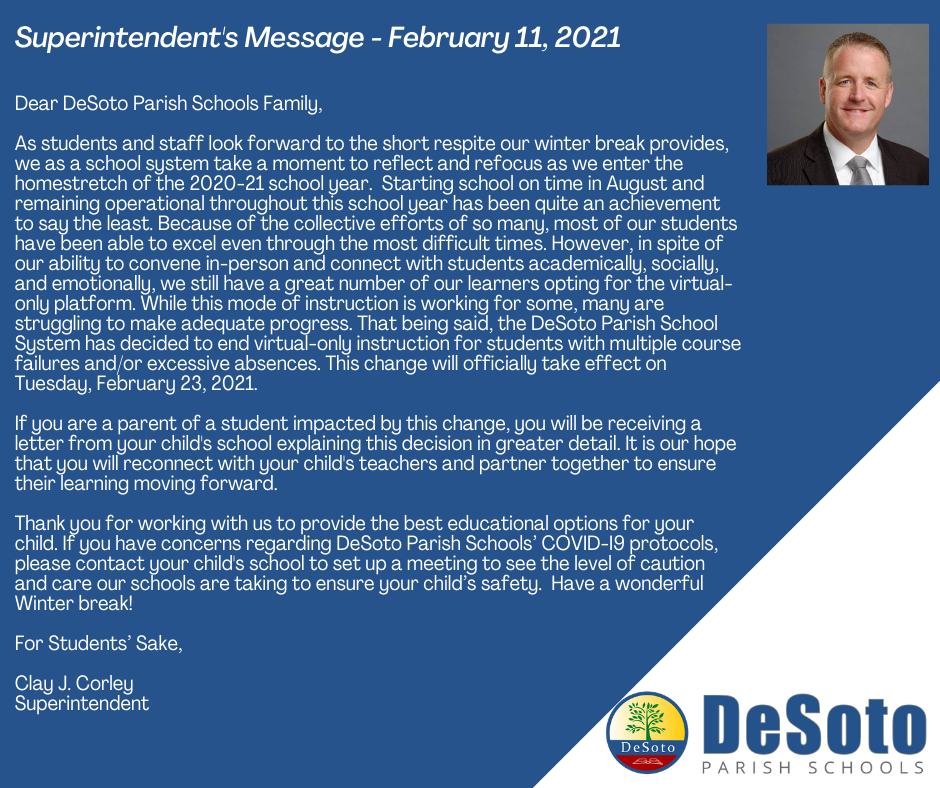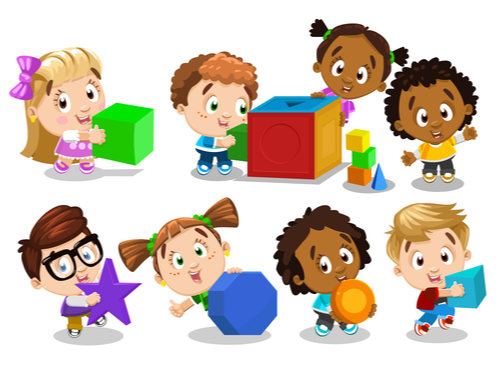 Jan 11, 2021 Superintendent's Message
Jan 10, 2021 Superintendent's Message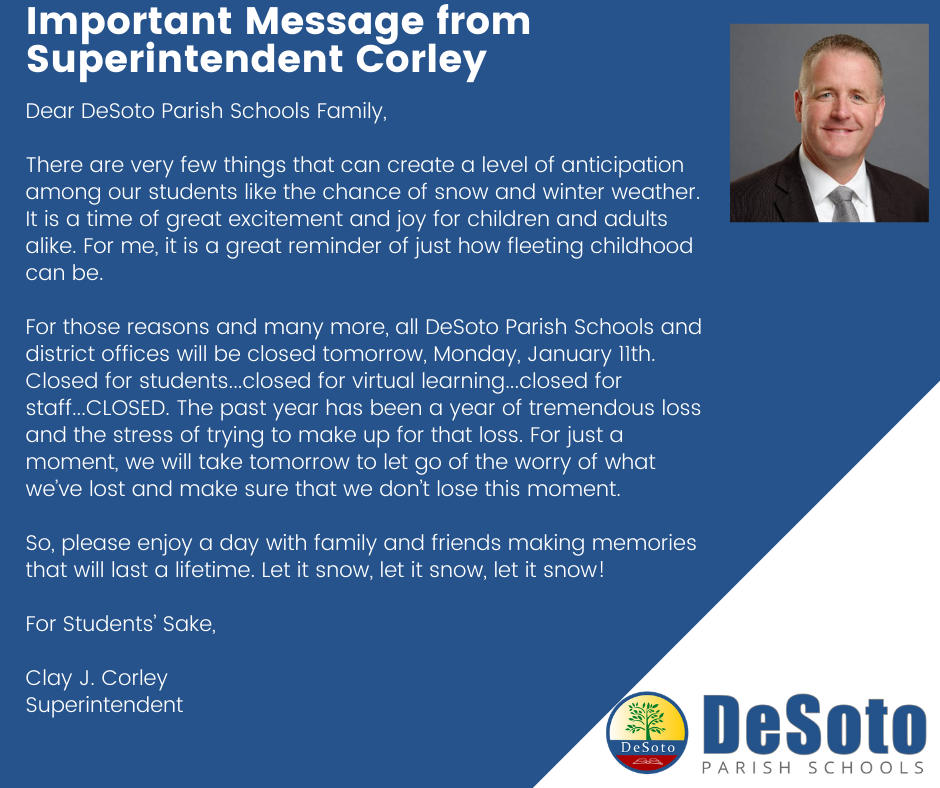 Just a reminder, we will be closed for the Christmas Holidays beginning December 21st. Teachers will return on January 5th for Professional Development. Students will return for their first day of Spring Semester on Wednesday, January 6th. We hope everyone has a Merry Christmas and a Happy New Year!

Wishing everyone a Happy Thanksgiving. There are so many amazing people, including our students & families, faculty & staff, and the entire community, that surround our DeSoto Parish School System. We are thankful for each one of you! #DeSotoStrong

Reminder...all schools and offices will be closed next week, November 23-27 for Thanksgiving Break. We hope everyone has a great week. Stay safe, and Happy Thanksgiving! #DeSotoStrong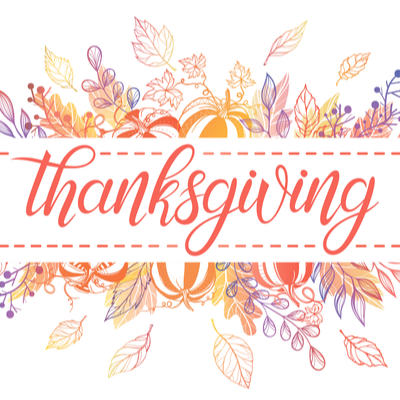 We hope everyone had a great Fall Break. We look forward to seeing everyone back Monday. #DeSotoStrong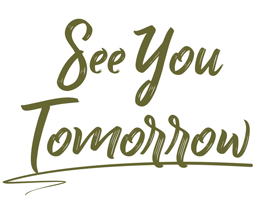 Today is National Custodial Worker's Recognition Day. These employees work behind the scenes, making sure our buildings are organized & presentable. Students & staff would agree these employees do so much more. Whether it is helping with car pick-up or just offering a kind word to a student, they are all part of each building's families.
https://youtu.be/oLe5pHaJim8

Schools will be closed next week, October 5-9, for Fall Break. Students will return Monday, October 12th. We hope everyone has a great Fall Break! #DeSotoStrong

October is National Principals Month! Help us celebrate these amazing principals for their hard work, especially during these challenging times. #ThankAPrincipal #DeSotoStrong
https://youtu.be/73qbdlK_MCU

Reminder...tomorrow, September 21st, students in grades 6th-12th who are currently on the A/B Hybrid schedule will transition to face to face learning Monday-Thursday, with Friday remaining virtual only. #DeSotoStrong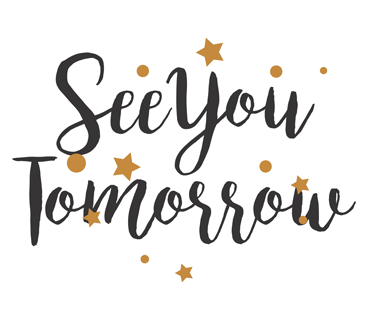 Today, September 11th, we celebrate Patriot Day. On this day, let us all come together to remember the nearly 3000 victims who died on 9.11.01. Together, we are #DeSotoStrong #NeverForget #PatriotDay