Calling all parents and guardians! Come learn more about special services, IEPs, 504 plans, curriculum, student health and wellness, early intervention, and more on July 15, 2023 from 10-2. There will be door prizes, uniform drives, and backpacks up for grabs! #SPEDTalkTuesday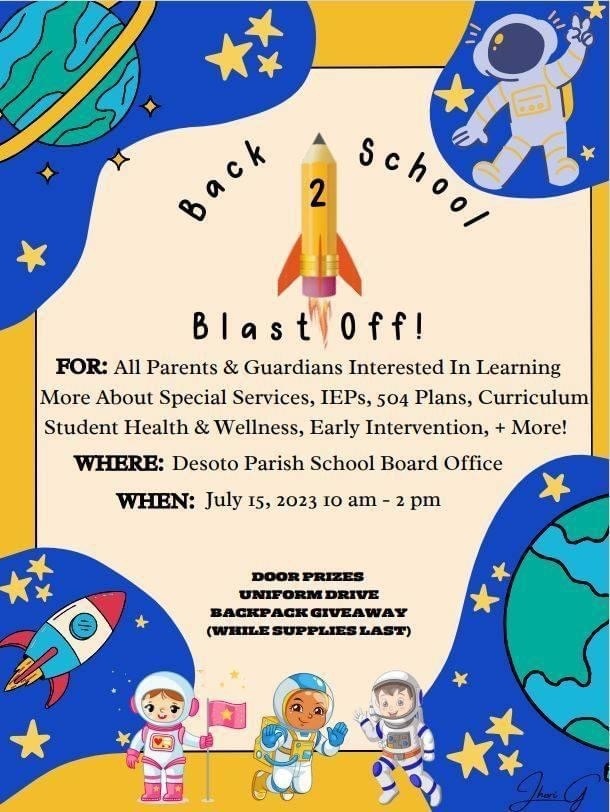 DPSB employees attended professional development last week in preparation for the Desoto Parish Summer Learning Program beginning May 24th for K-8 students and June 5th for high school LEAP students. #DPSB #TheDesotoDifference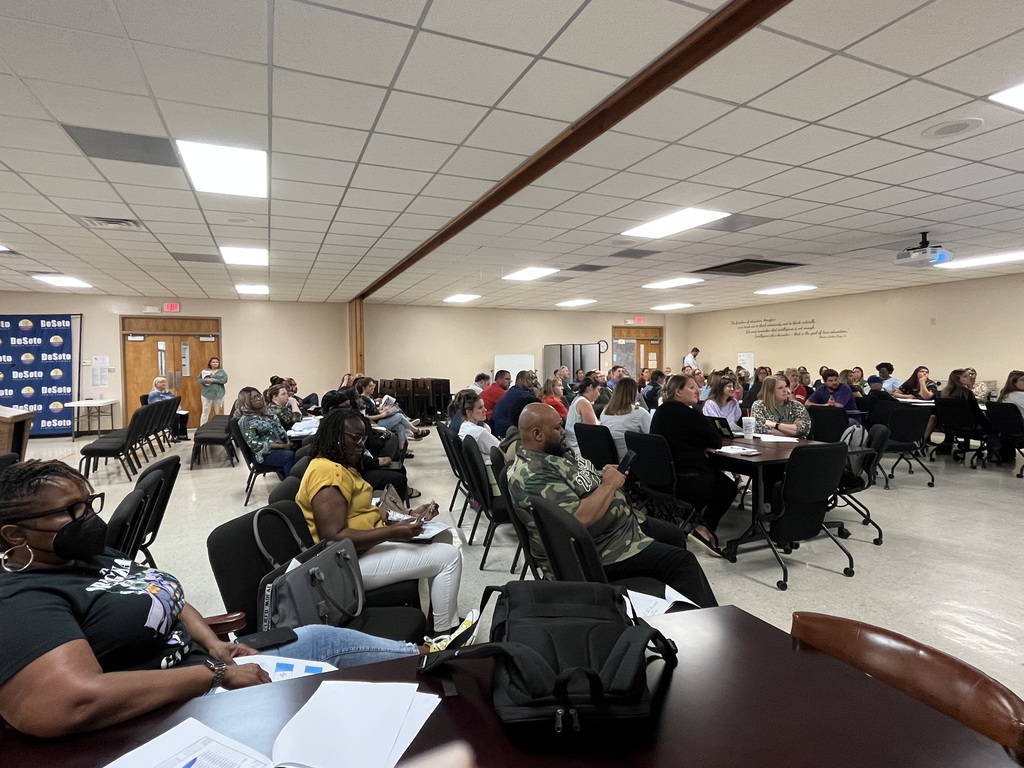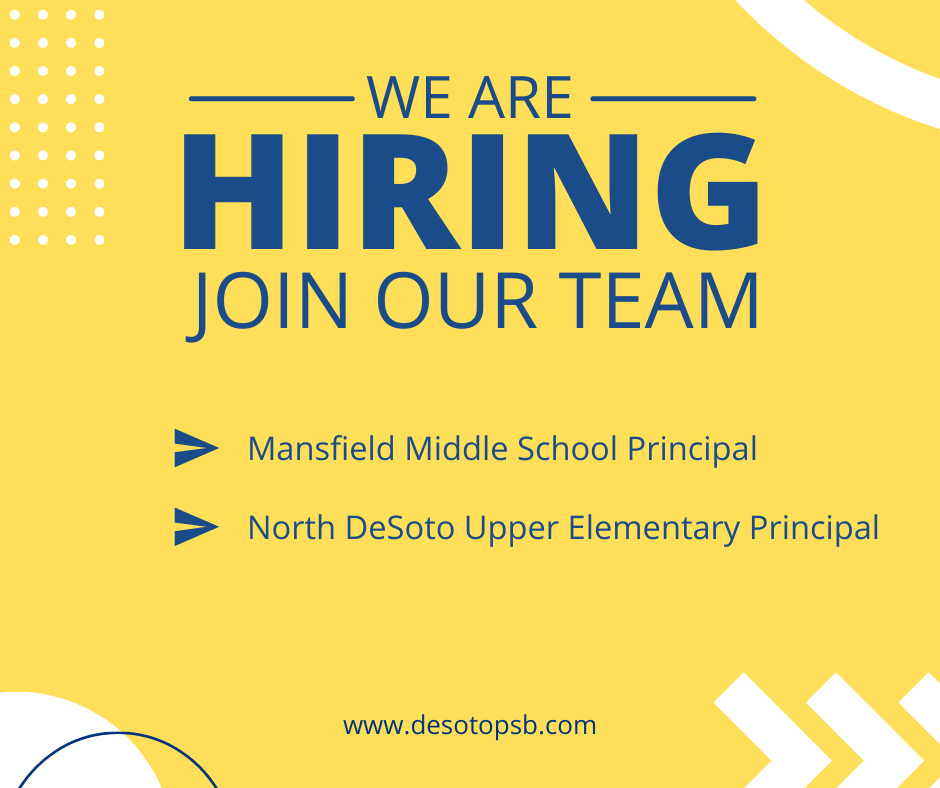 #EveryDayMatters in your student's education and we have shown gains across the district thanks to all of us working together. Let's celebrate your work in improving your student's attendance! Check out these 5 facts from this past school year! #DeSotoStrong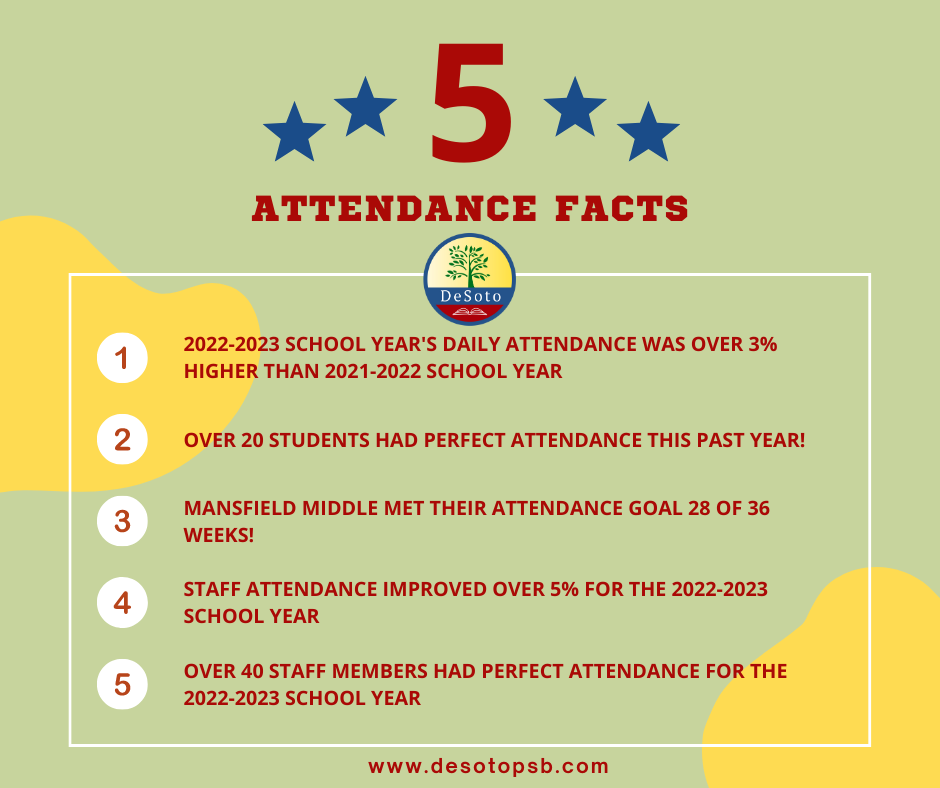 The 2022-2023 school year has ended and we are taking a few minutes to breathe. DPSB School Wellness Team we love what we do! We Are #TheDeSotoDifference We Are #DeSotoStrong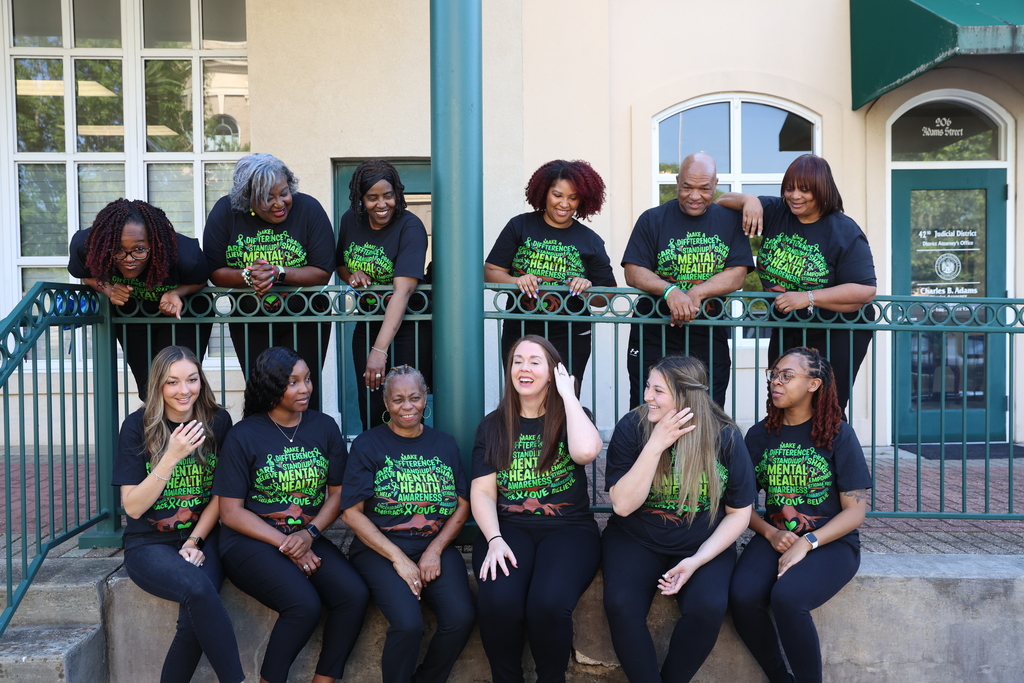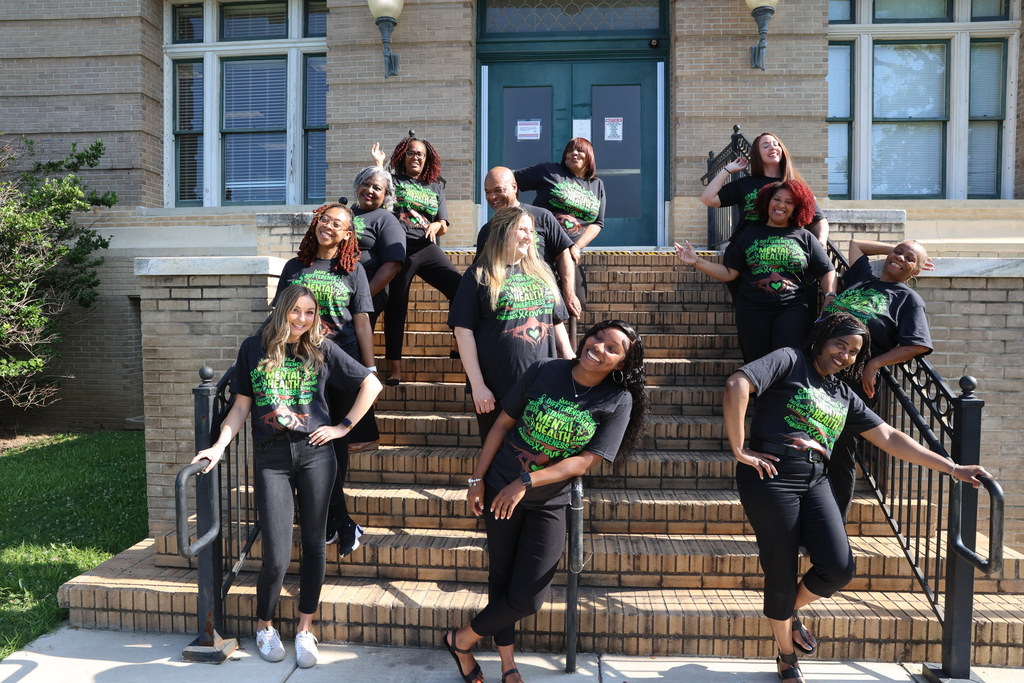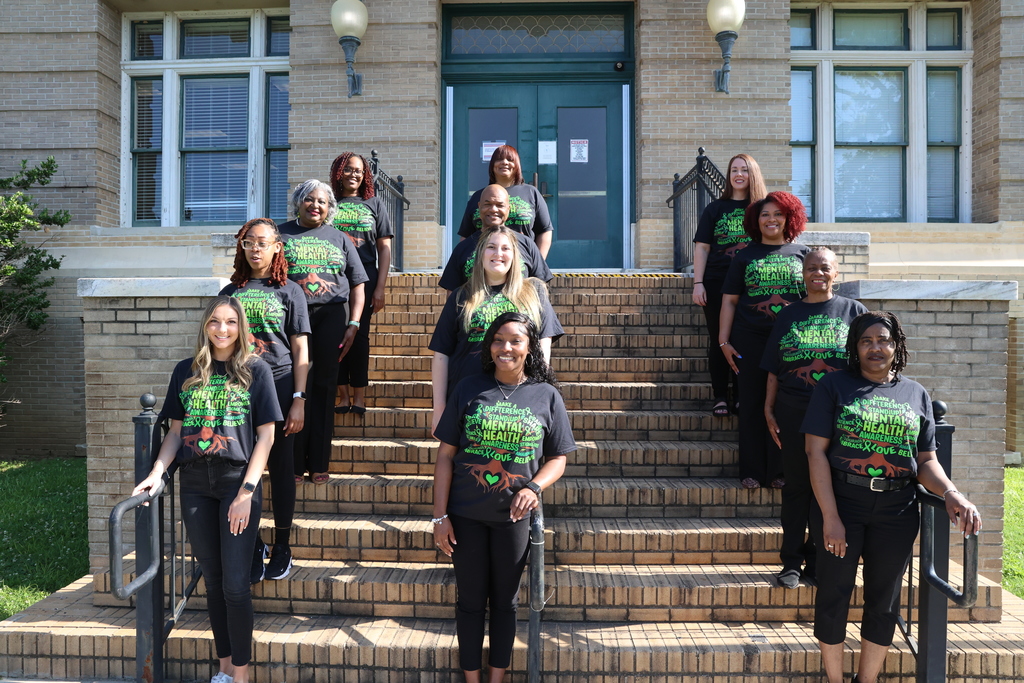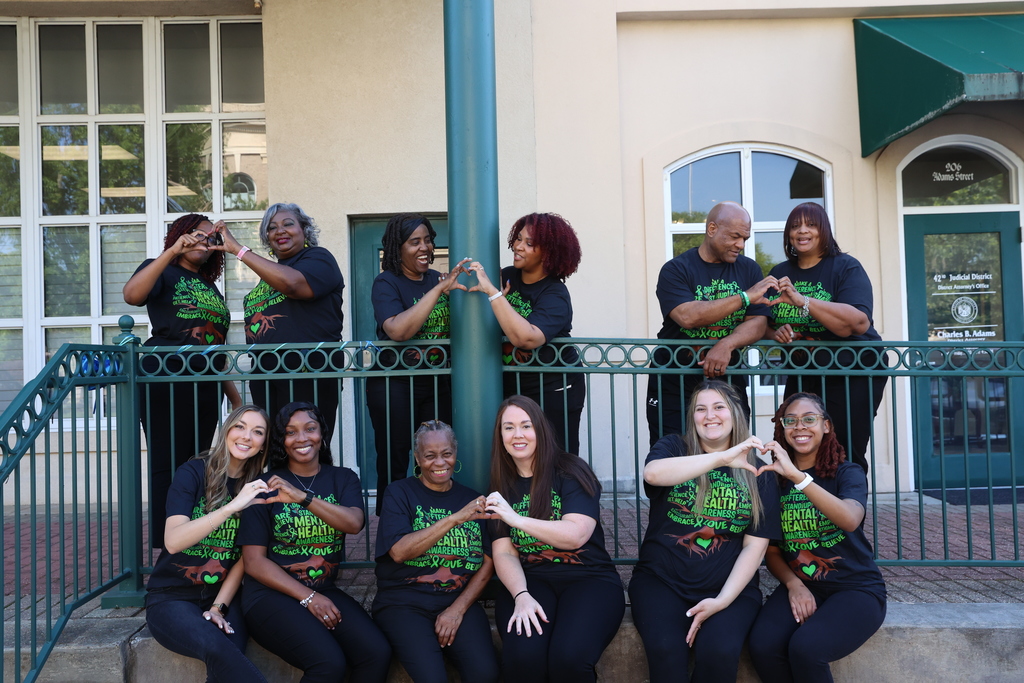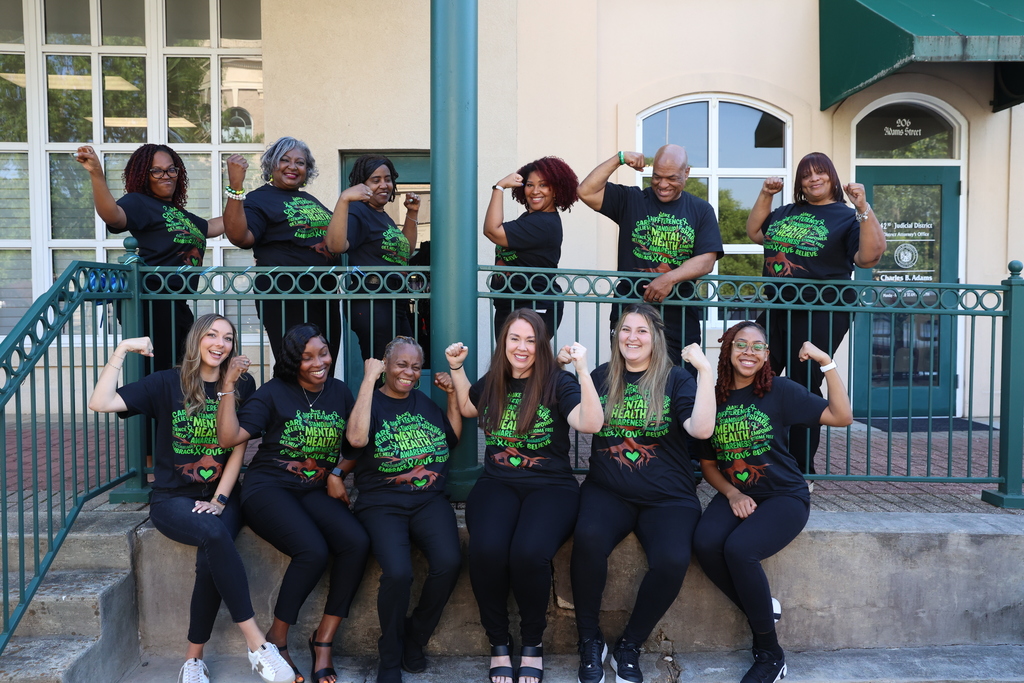 Fresh Feeling Friday! During National Mental Health Awareness Month, we honor the courage of the tens of millions of Americans living with mental health conditions, and we celebrate the loved ones and mental health professionals who are there for them every day. Thank you, Mayor Jones and the City of Mansfield, Desoto Parish's Council on Aging, and DeSoto Parish Office of Community Services for joining with DeSoto Parish Schools and Painting DeSoto Green for Mental Health Awareness Month. #DeSotoStrong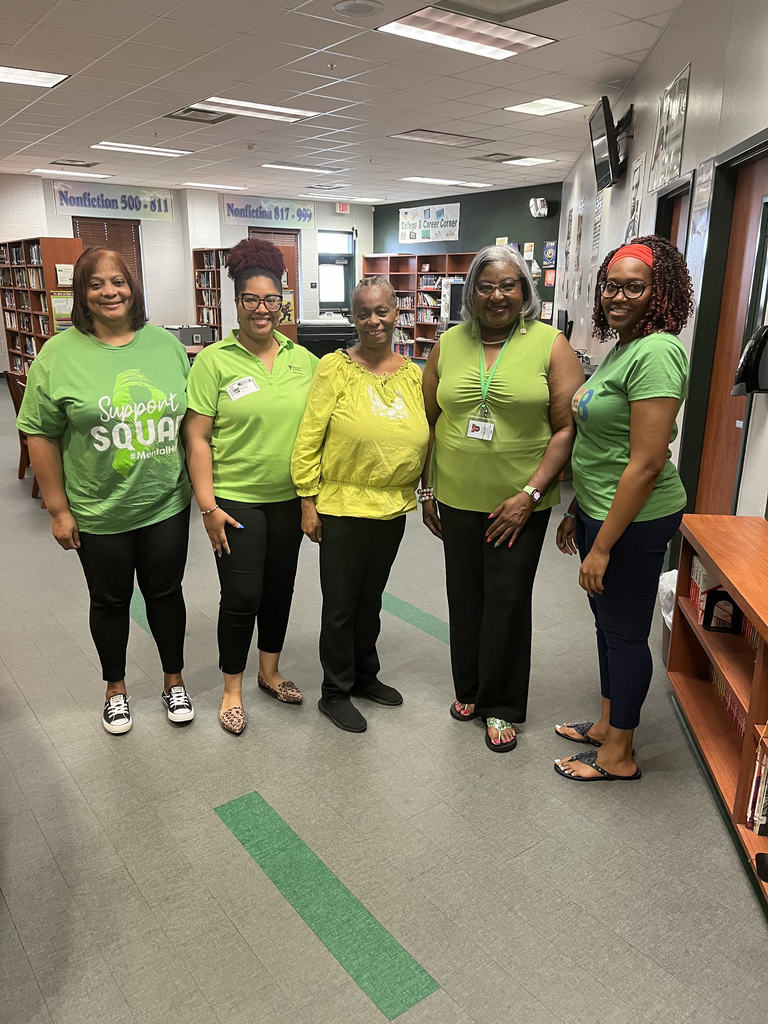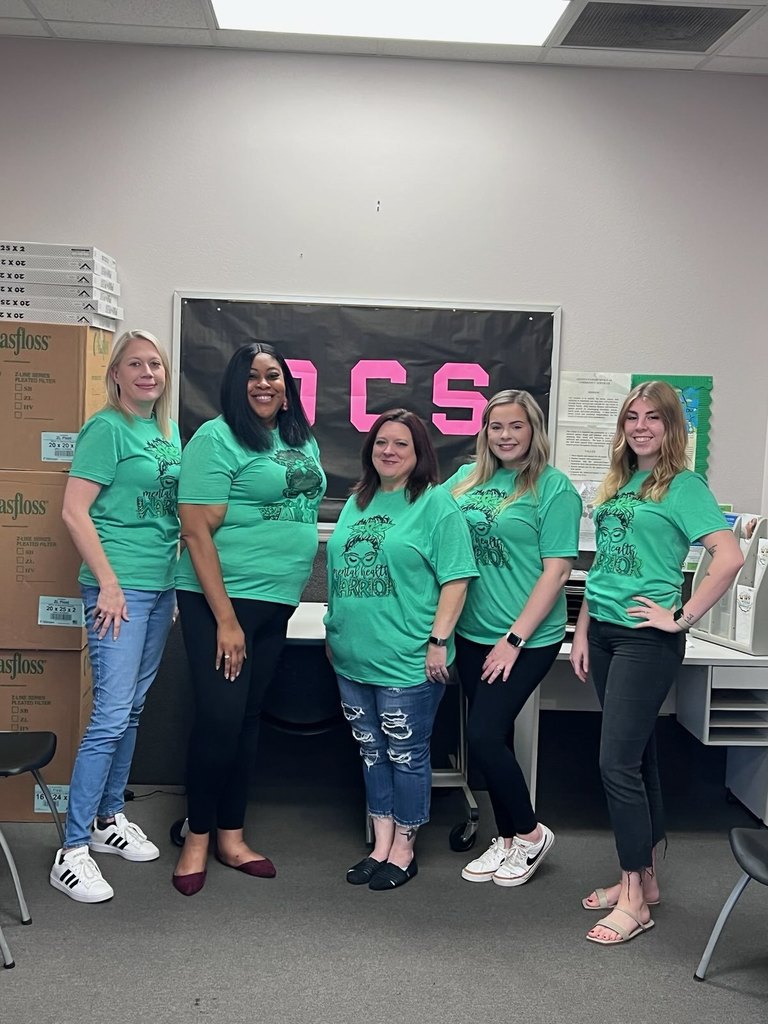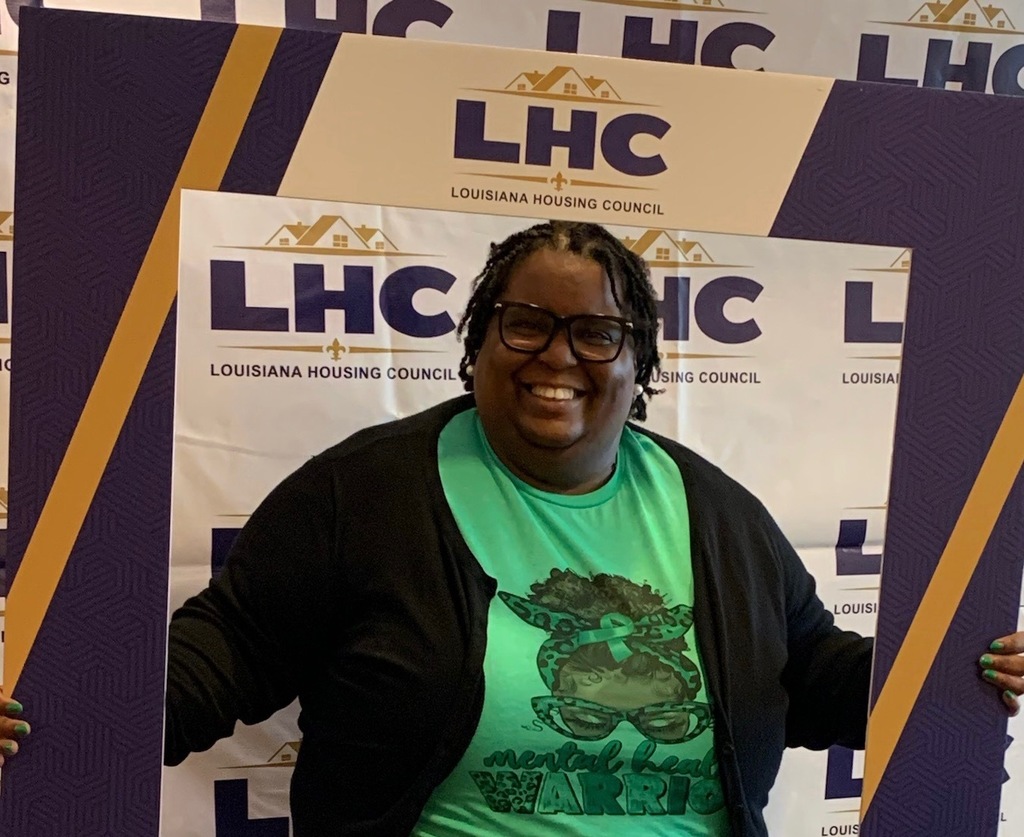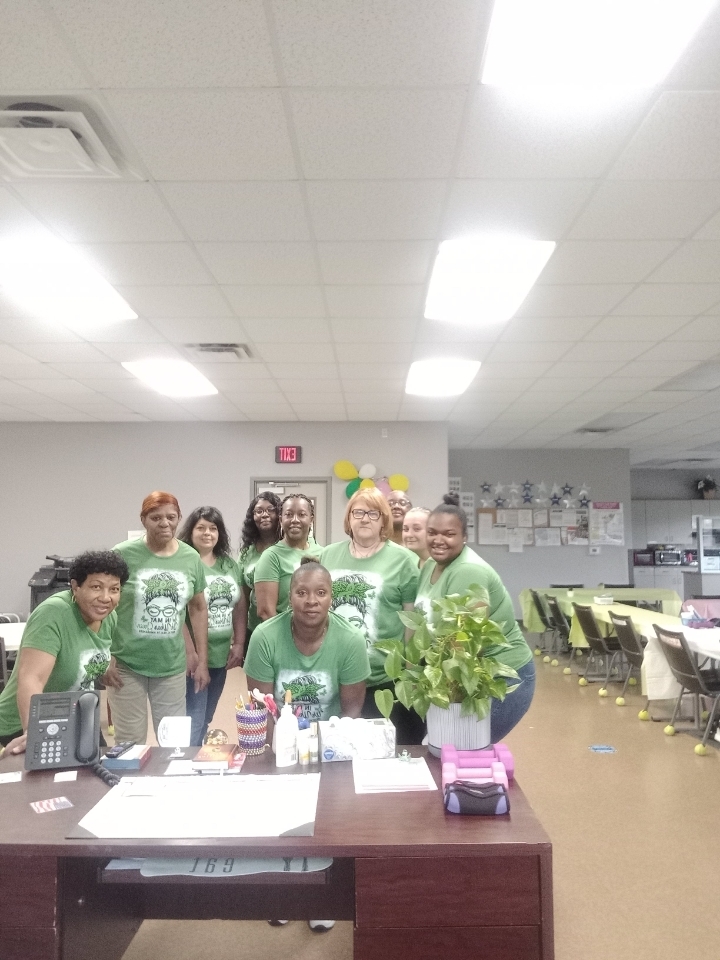 School leadership teams are hitting home runs today at DeSoto Summer Institute. School leaders are gaining valuable skills to round the bases and make gains across the district. They are #TheDeSotoDifference.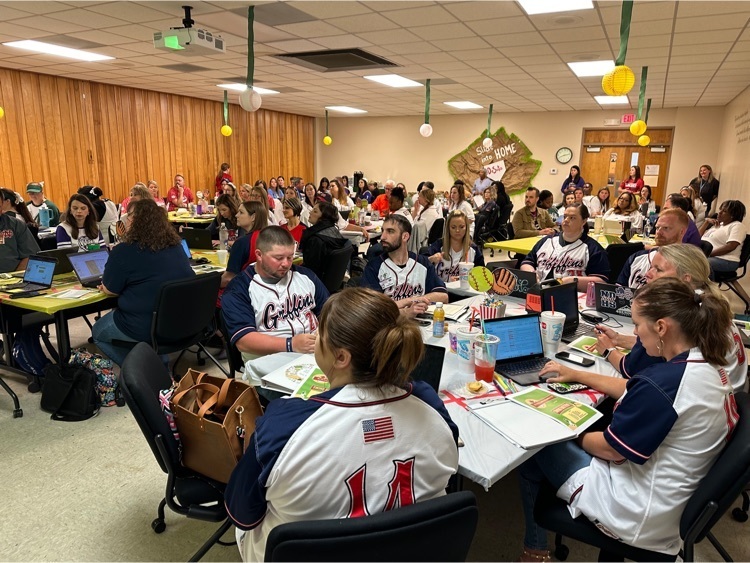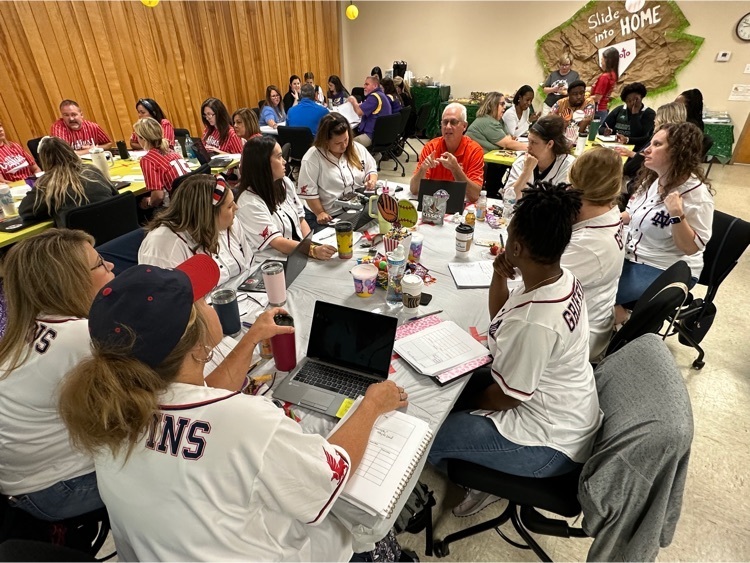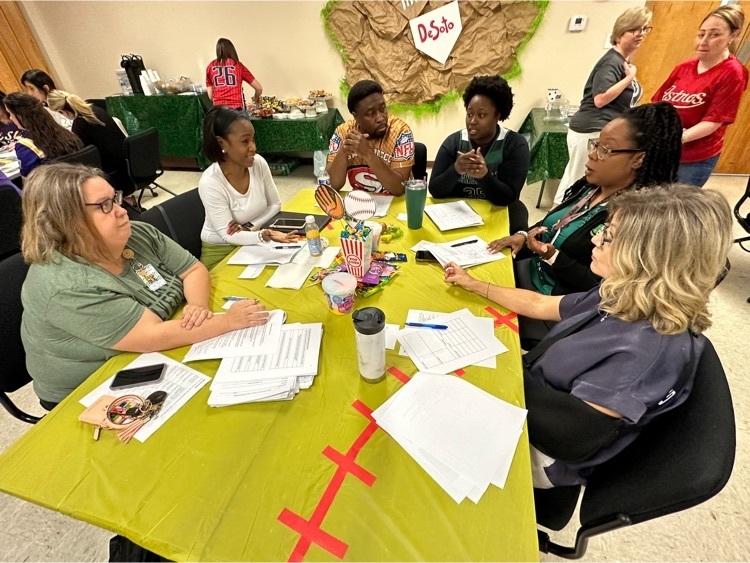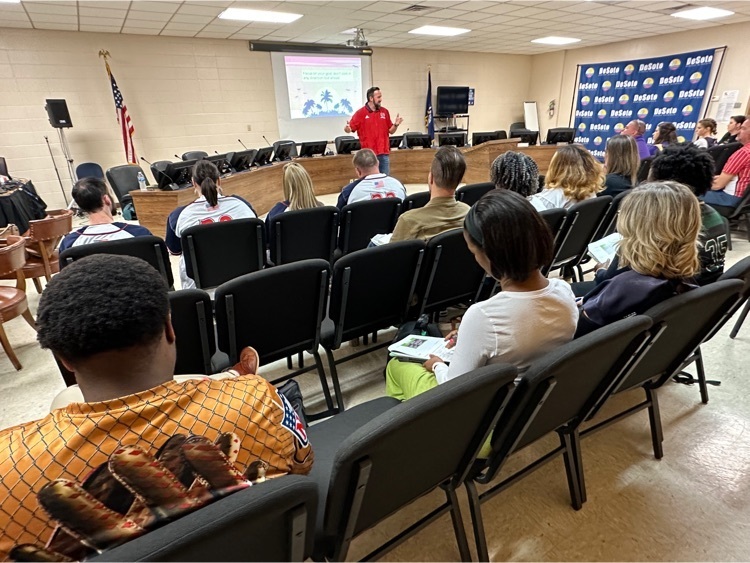 Are you new to special education, looking for strategies for the summer, or want more information about behavior and discipline? Check out the linked webinars under our Special Services Parent-U page to register and grow your knowledge! #SPEDTalkTuesday

This month and always we are so thankful for DeSoto's speech therapists, who work hard to help our students communicate effectively and be the best they can be! #BSHMMonth2023 #TheDeSotoDifference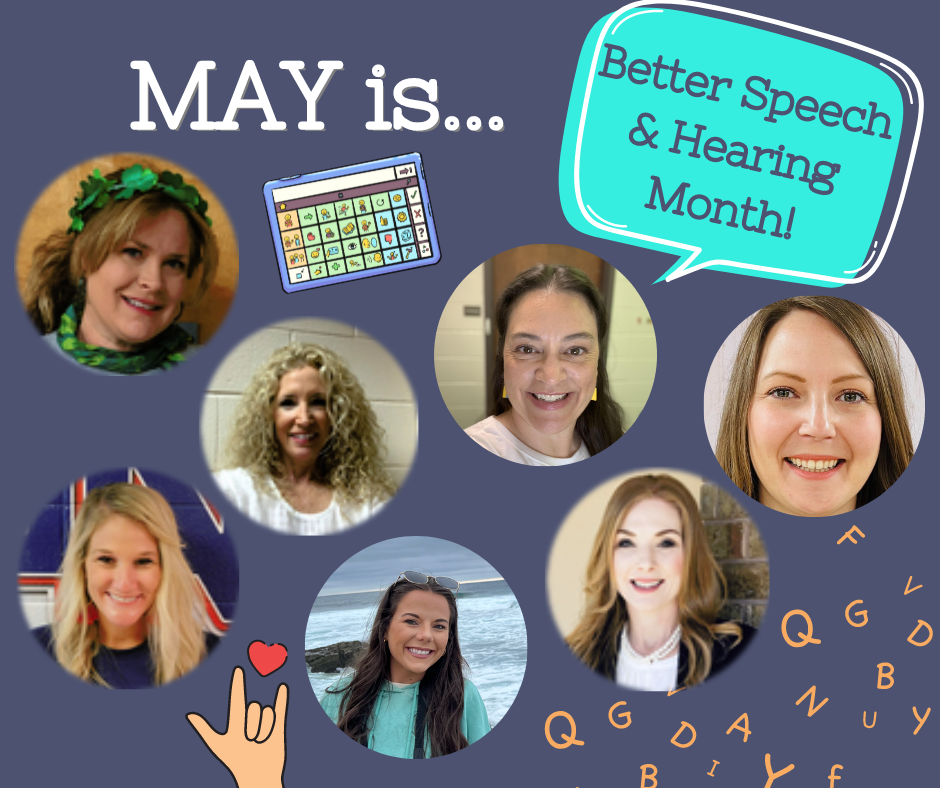 Today is School Communicators Day. We thank you for providing information and telling the story of your schools through social media and school websites to students, staff, parents, and community. You are #TheDeSotoDifference!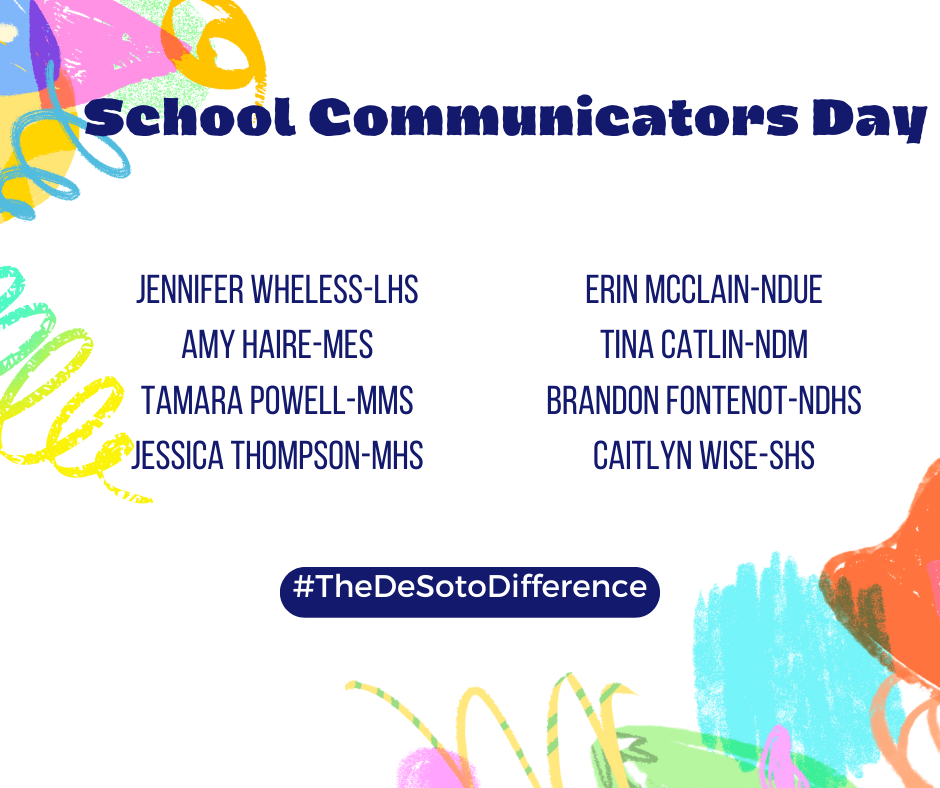 #DeSotoStrong!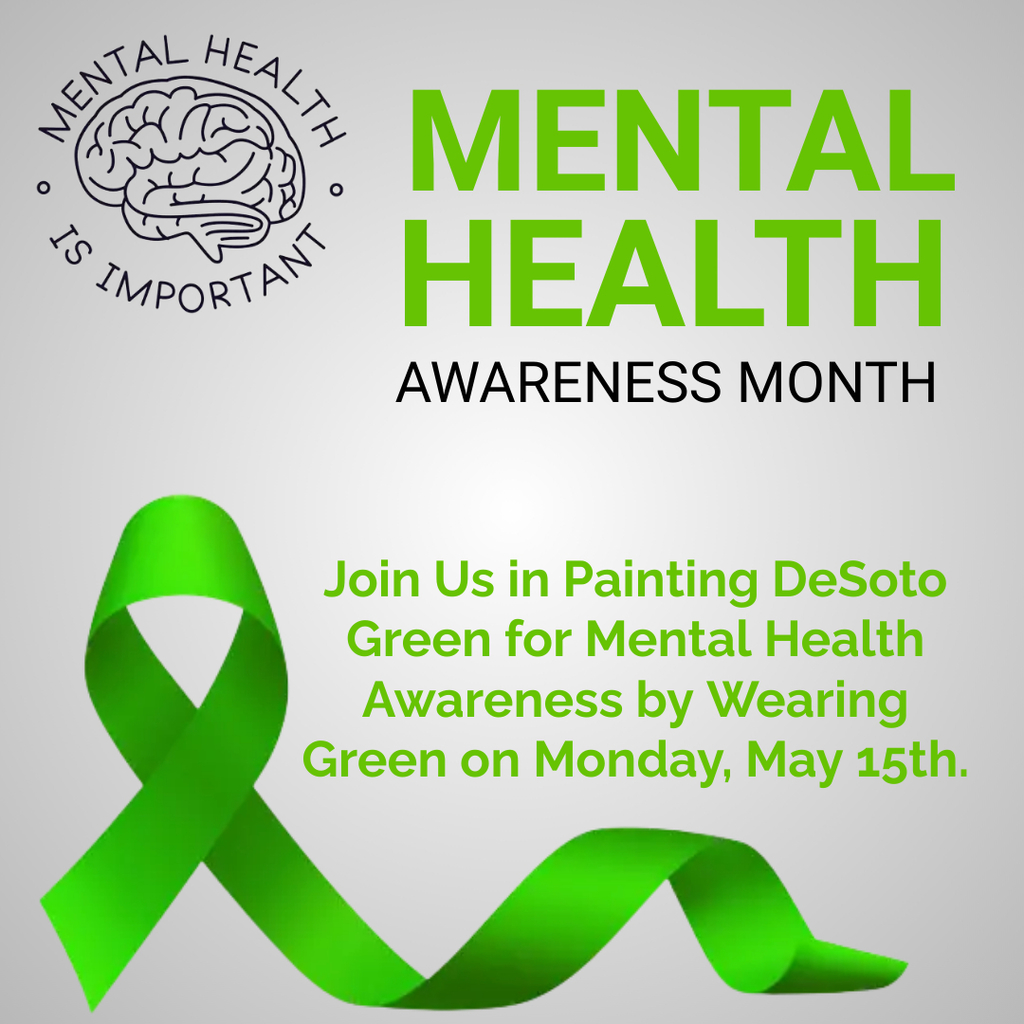 The DeSoto Parish School Wellness Department partnered with NAUW Mansfield Branch in sponsoring GLOW 2023. Three of the district's four high schools were represented during the event. Fanetta Houston and Worlita Jackson presented on Mental Health and Social Emotional Learning. The SEL activity done on self-awareness was AMAZING! #DeSotoStrong!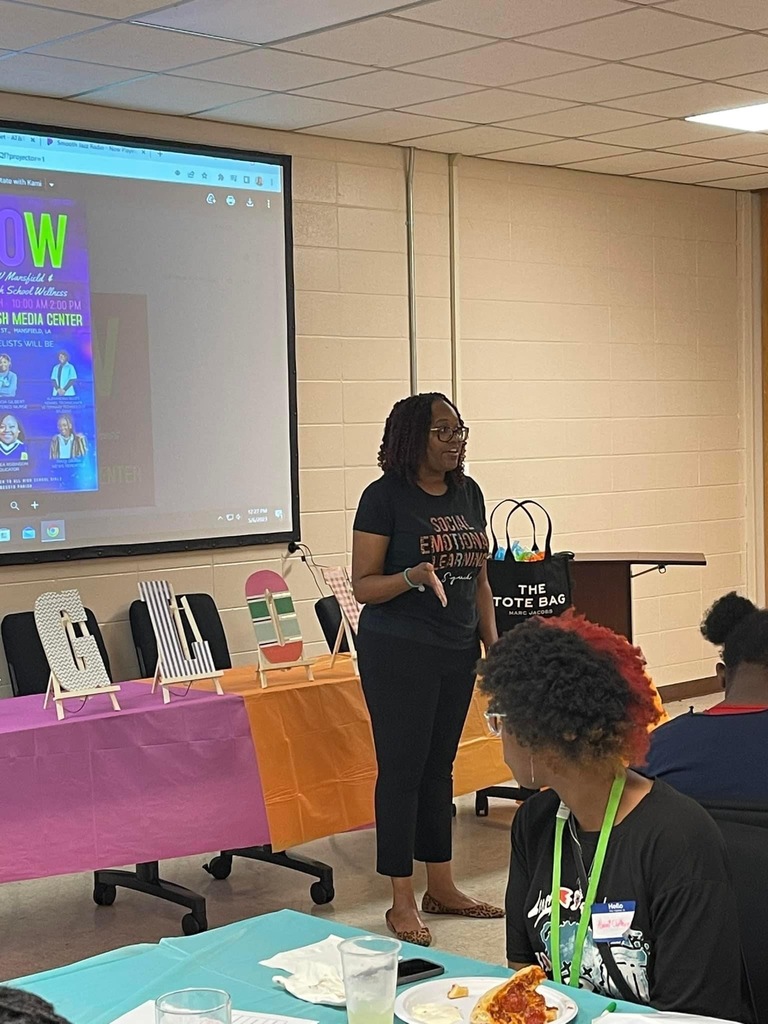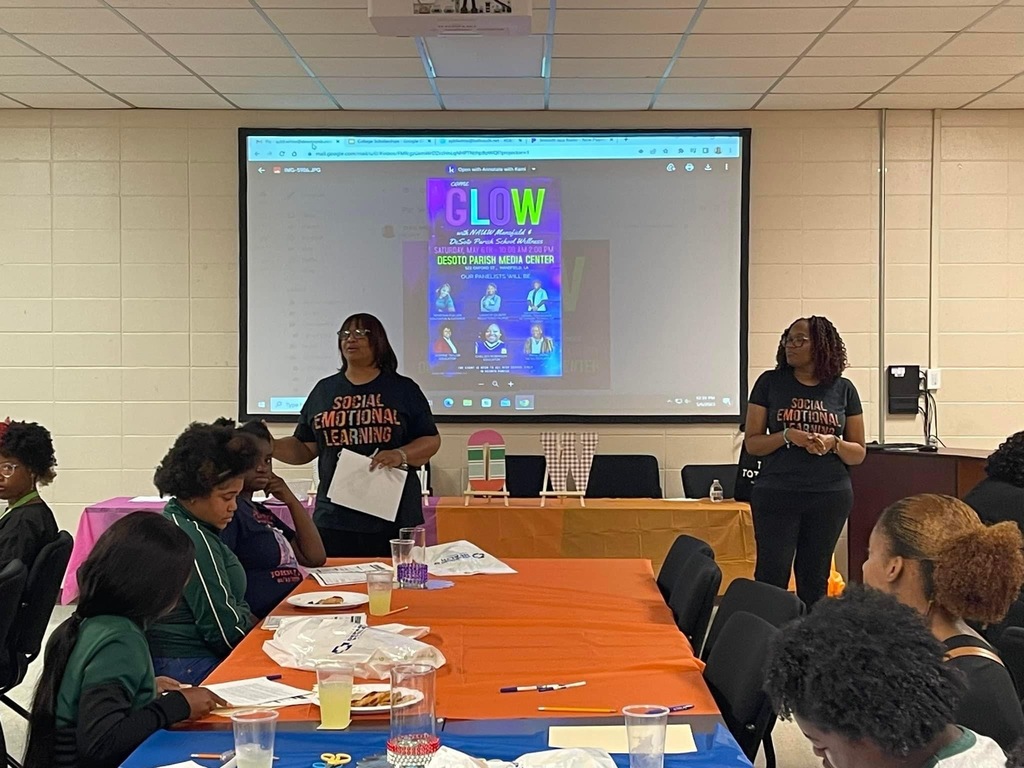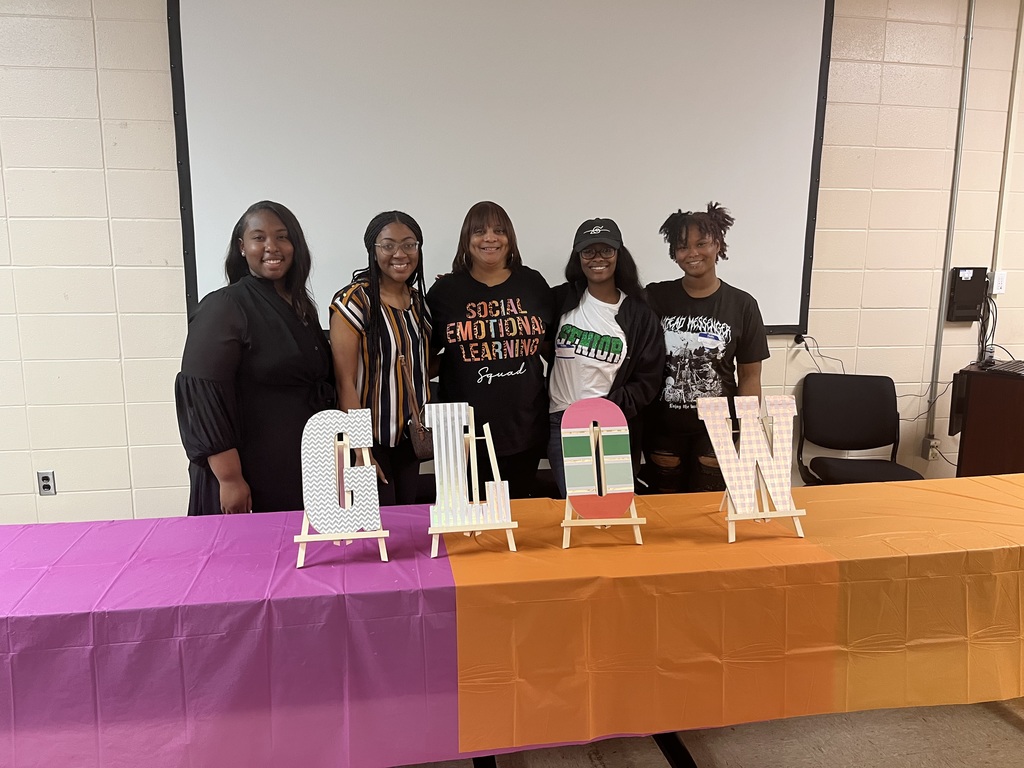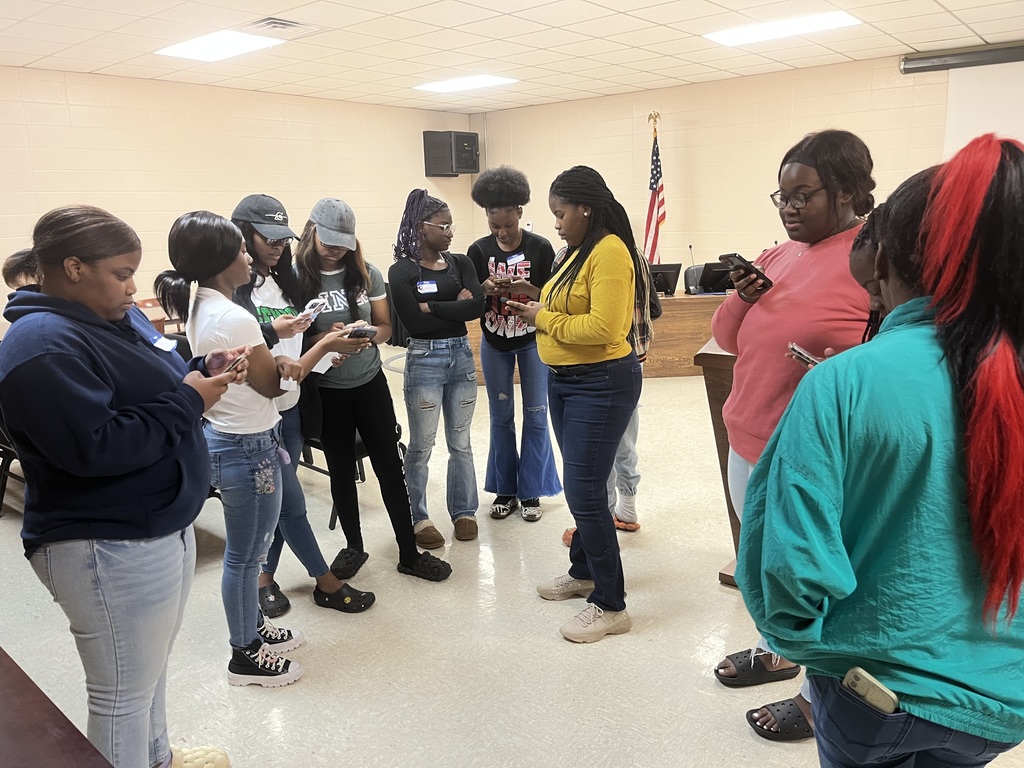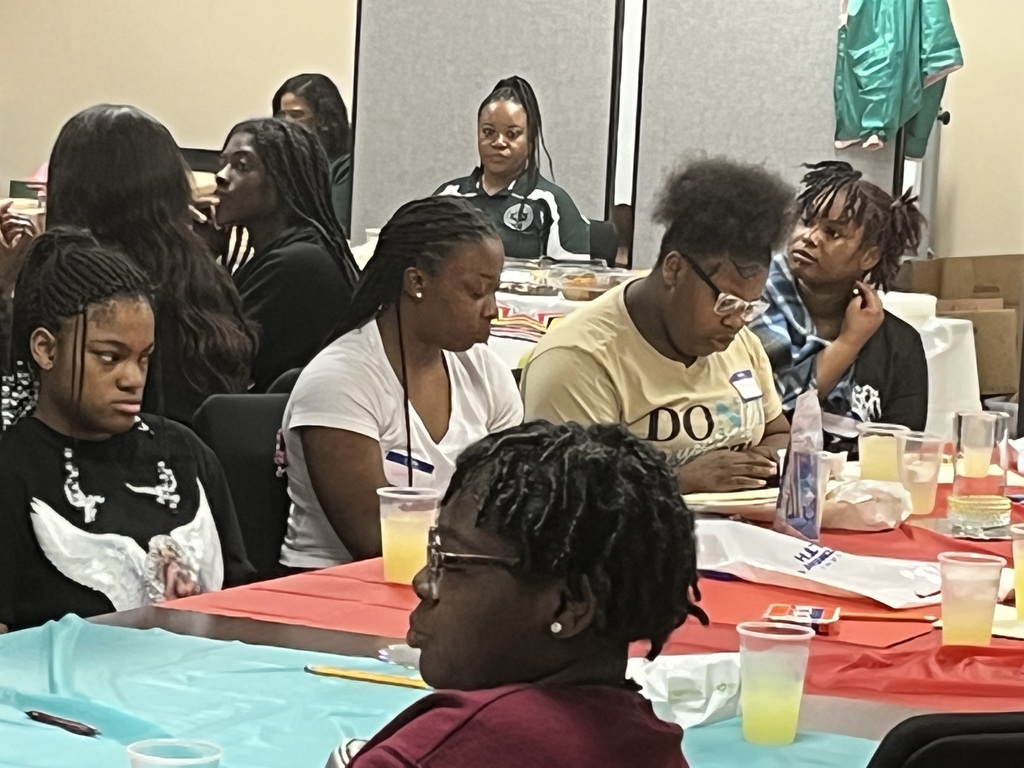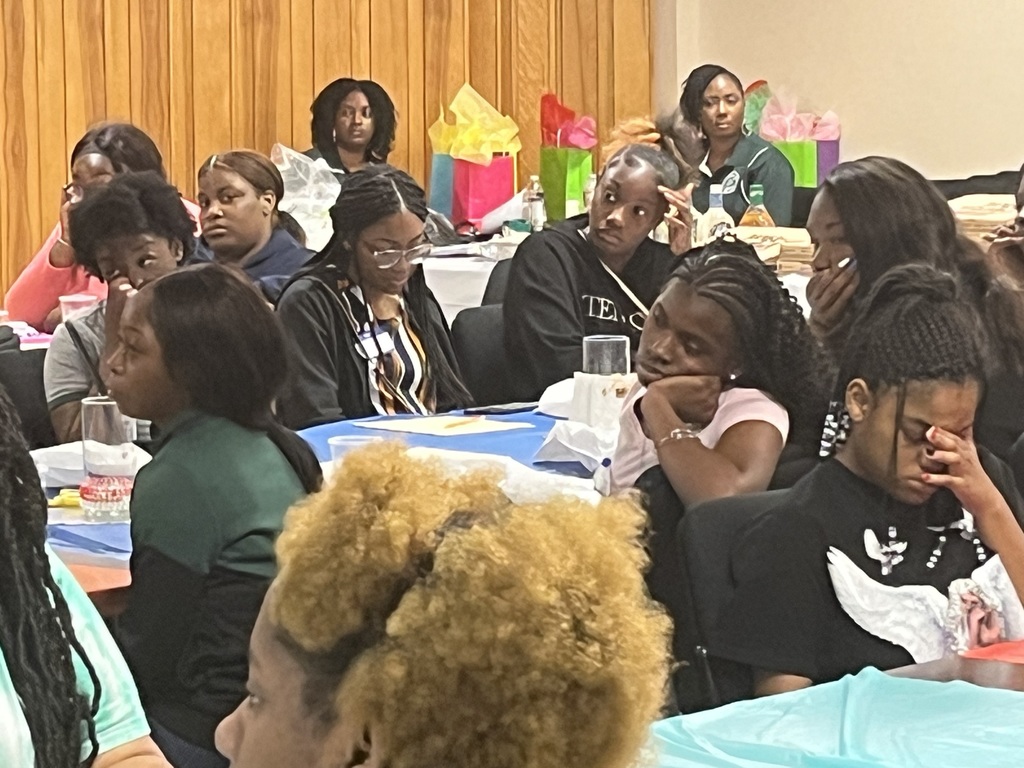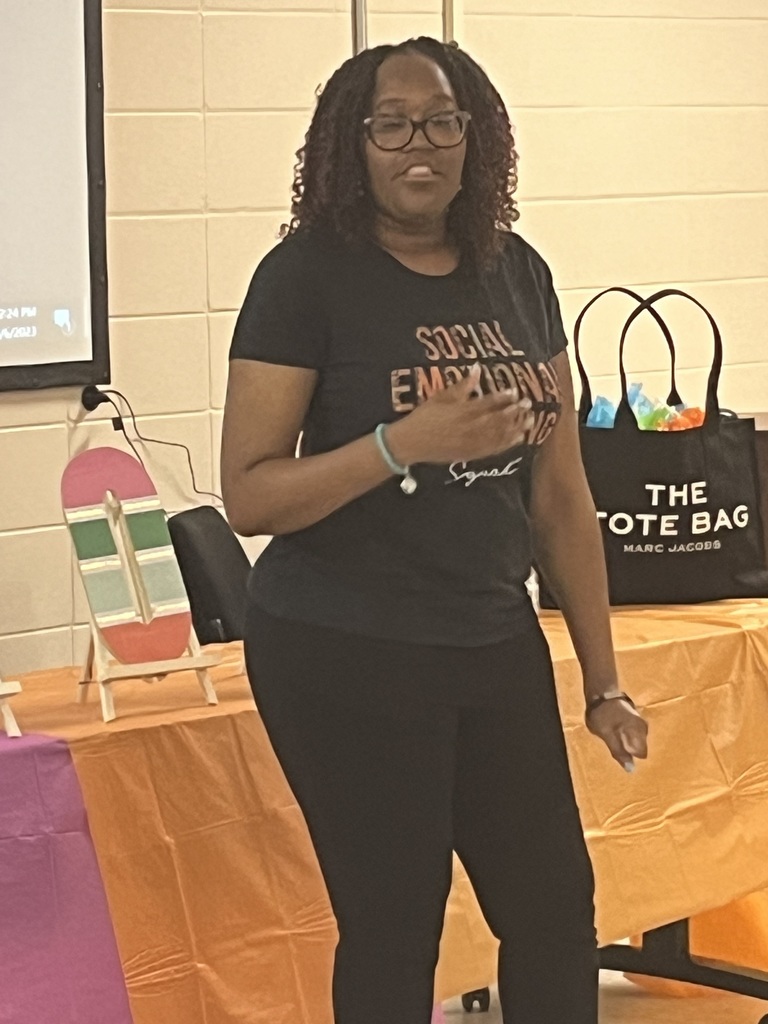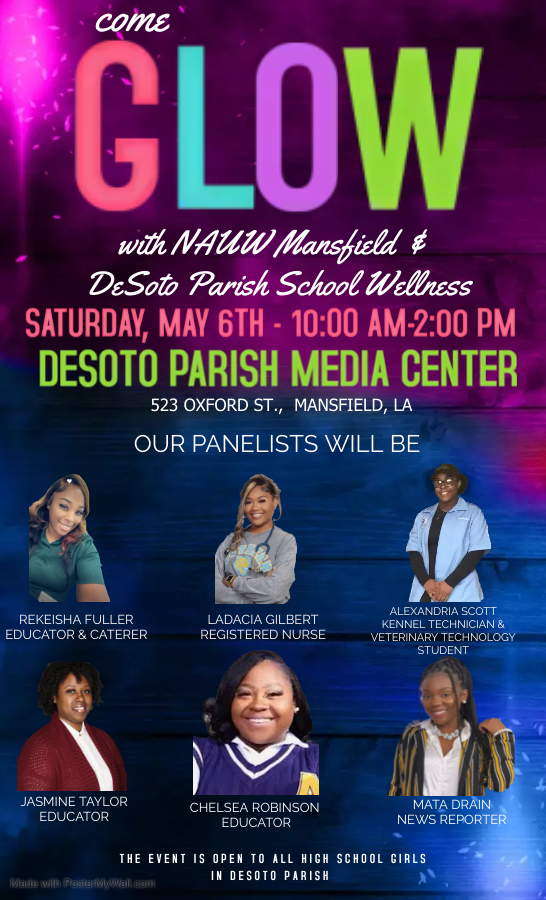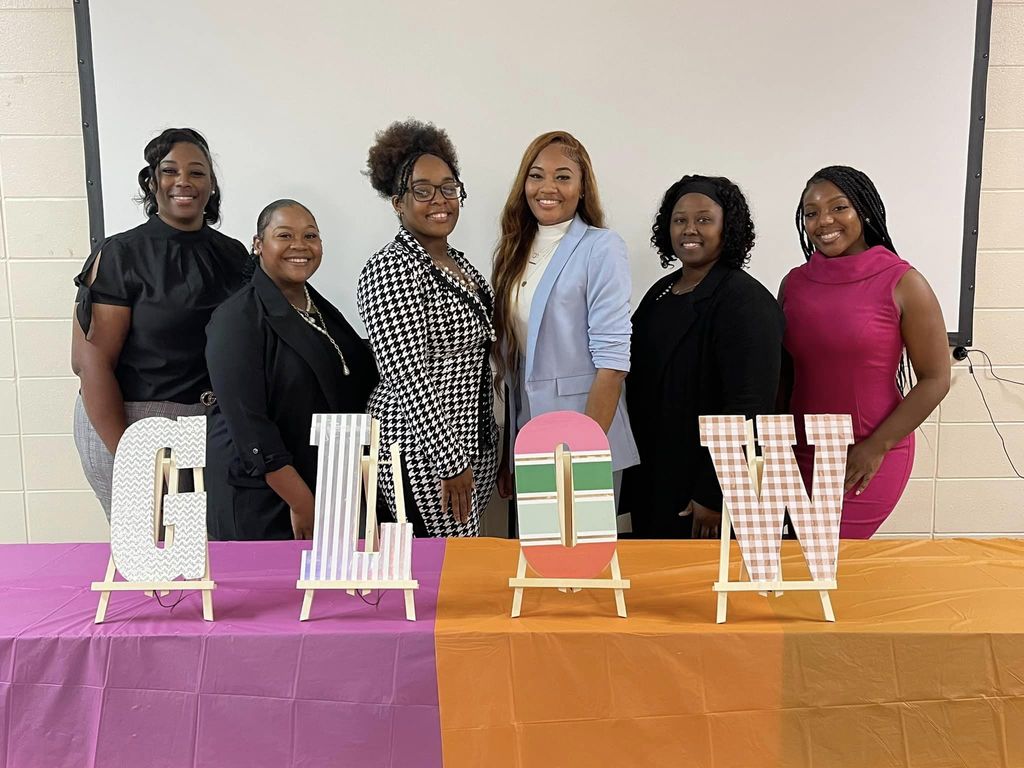 The same district app now offers updates, resources, and reminders directly from your school administrators. Next school year, Rooms will open the door to parent-teacher chat and classroom announcements. Activate your account today by following the instructions sent via email from @edurooms.com or following step by step instructions in this article:
https://www.desotopsb.com/article/1106912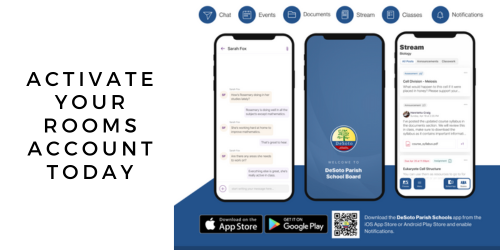 "It is the supreme art of the teacher to awaken joy in creative expression and knowledge." —Albert Einstein DeSoto Parish Teachers are #TheDeSotoDifference!
Great job to those schools that met your attendance goals! Only 2 weeks left so let's finish #DeSotoStrong!
We are pleased to announce the following administrative appointments for DeSoto Parish Schools. Mr. Brandon Burback-Supervisor of Administration, Mr. Kevin Gardner-Supervisor of Student Services, and Mr. Chris Bush-LHS Principal, have all played an integral role in the education for our students and have excelled in their current positions. They are eager to continue supporting students and staff as they begin their new leadership positions. #TheDeSotoDifference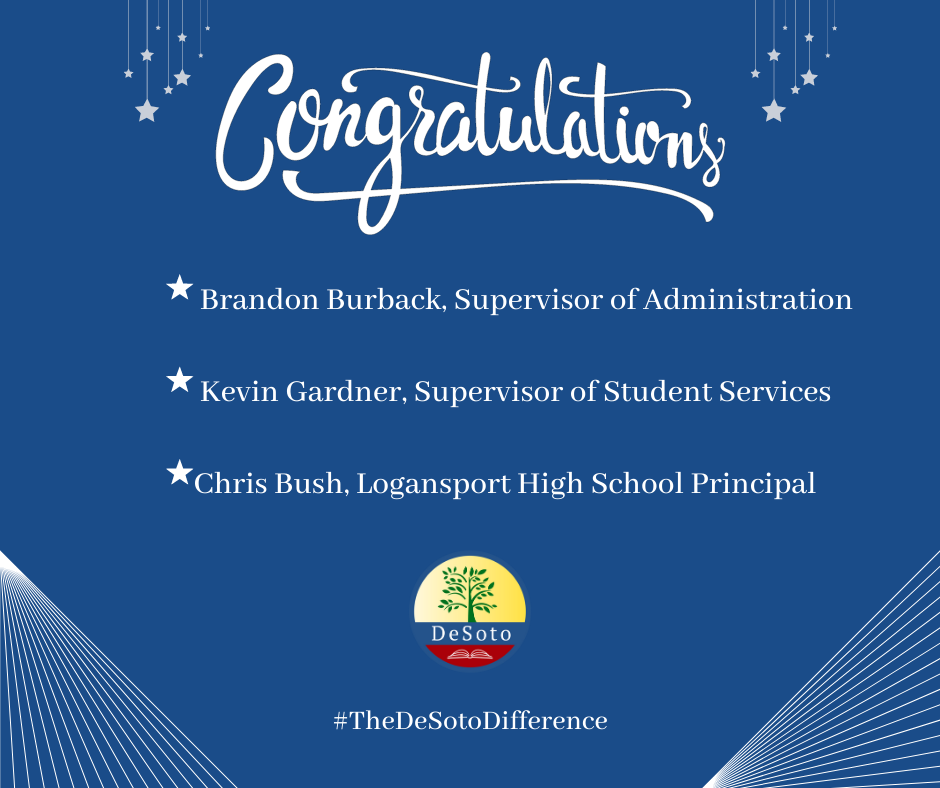 Fresh Feeling Friday! May has been designated as Mental Health Awareness Month. Every year during the month of May, schools, organizations, and communities, join the national movement to raise awareness about mental health. Together, we fight stigma, provide support, educate the public and advocate for policies that support those affected by mental illness. This is an opportunity for us to come together and remember the inherent value we each hold — no matter our diagnosis, appearance, socioeconomic status, background or ability. We want every person out there to know that if all you did was wake up today, that's more than enough. No matter what, you are inherently worthy of more than enough life, love and healing. Showing up, just as you are, for yourself and the people around you is more than enough. Stay tuned for additional information on "Painting DeSoto Green" on May 15th for Mental Health Awareness Month. #DeSotoStrong!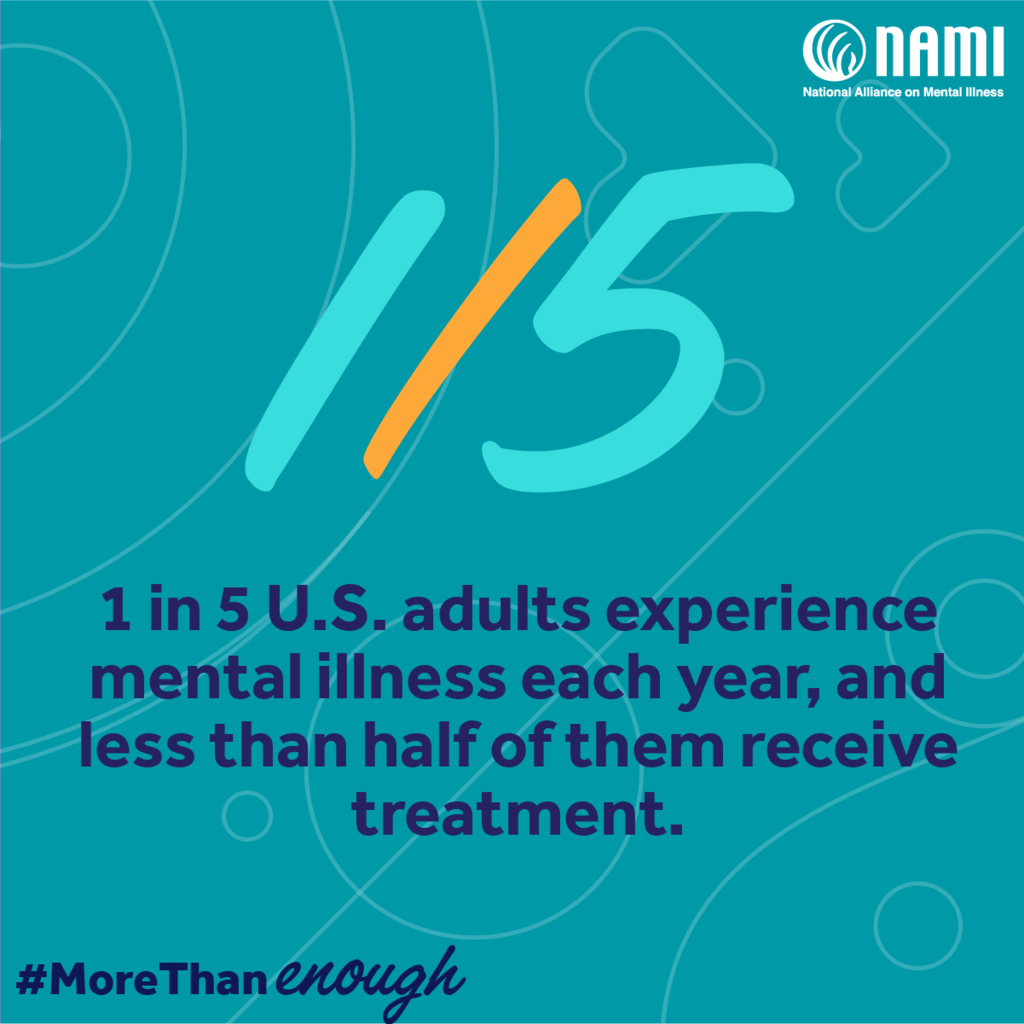 Say "hello" to two-way communication in the DeSoto Parish Schools app! With the addition of Rooms, our district app keeps getting better. Parents/guardians check your email with instructions to sign up and access new features.